This website uses cookies to ensure you get the best experience while browsing it. By clicking 'Got It' you're accepting these terms.
Zephyr Teachout Rides Wave of Moral Outrage and Scientific Clarity on Fracking and Climate Change
Aug. 26, 2014 02:02PM EST
Climate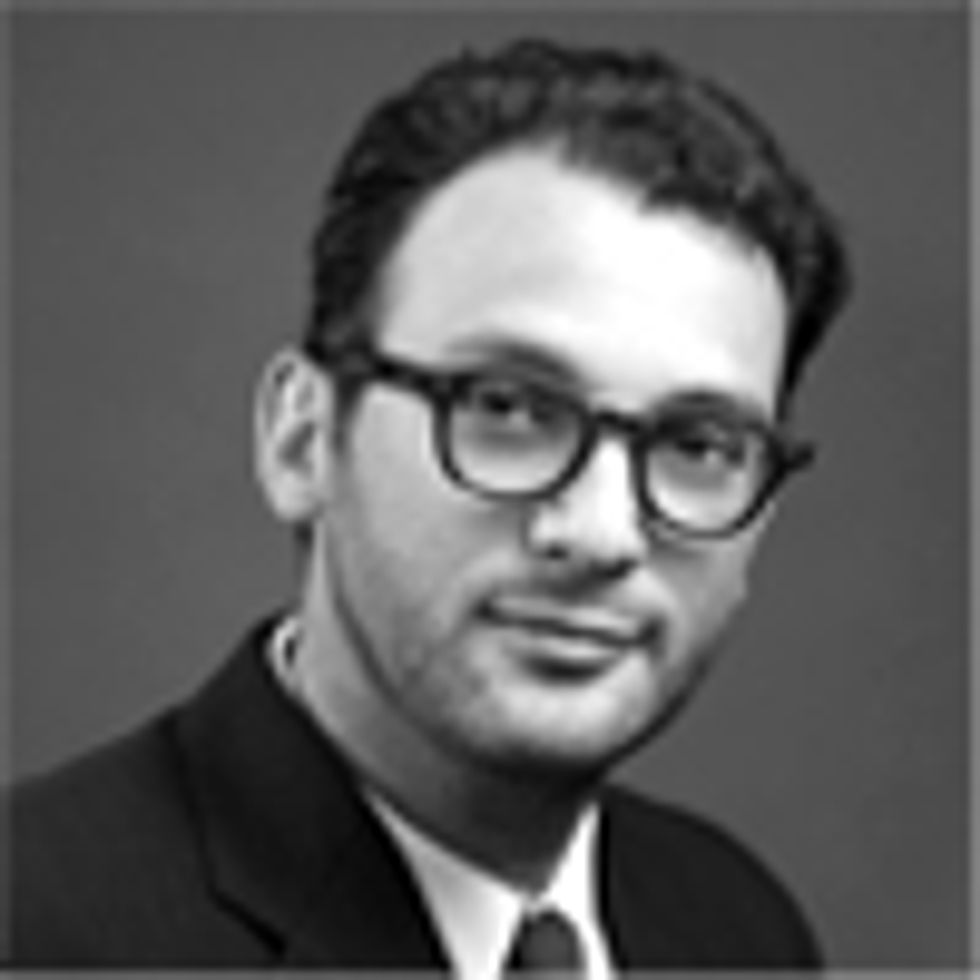 With no polling on the New York Governor primary race, we have no idea if Zephyr Teachout is leading Governor Cuomo. We have no idea what the depth of breadth of her support is. But I can tell you that that the excitement for her campaign is skyrocketing—because that is how people respond to real leadership and vision.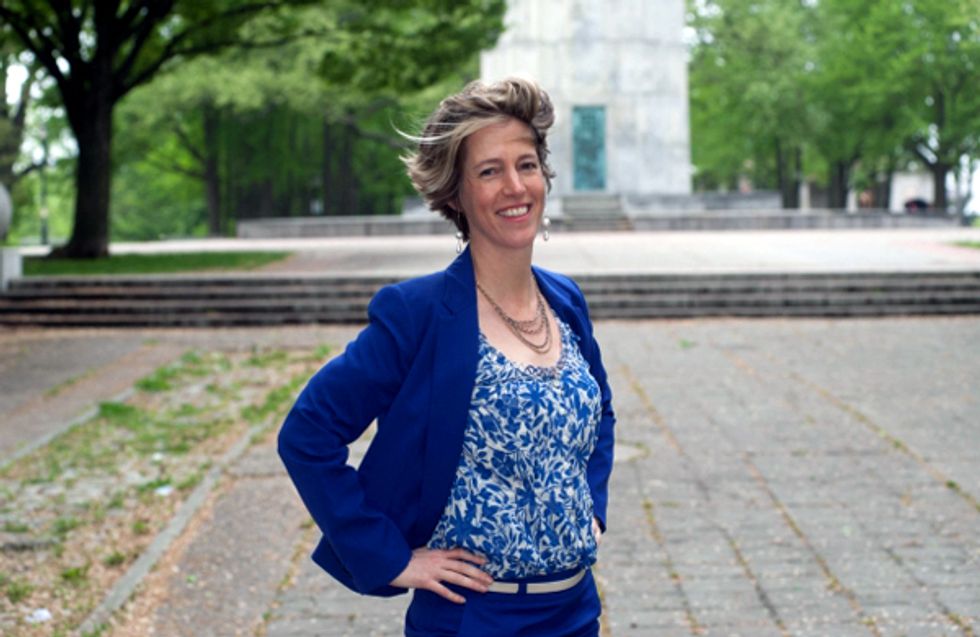 I see Teachout buttons everywhere, my inbox is flooded with emails about campaign potluck dinners all over the state, and I am greeted by her supporters at community gatherings and farmers markets. But more important than all that, I see something in Zephyr Teachout's supporters that I haven't seen in a while—real enthusiasm, real trust and real excitement.
Zephyr has that wicked buzz that a true political leader inspires in people—a re-awakened optimism—a belief that things can actually get better. So it is not surprising that she has unexpectedly and deservedly gained the endorsements of the Sierra Club, National Organization of Women and many many more. She's the real deal. She's that smart. She's that poised. And she's that clearheaded.
And that has woken up something highly unusual in New York state politics, so unusual that it feels almost unreal—actual inspiration. I know because it happened to me—I was as jaded as can be about electoral politics, and she inspired me to not only dream of a better future in New York, but dream that it could actually occupy the Governor's Mansion. So I am writing something unusual, something I feel compelled to write.
Can we dream out loud?
Can we dream of a New York Governor that lifts the toxic cloud of the threat of fracking once and for all?
Can we dream of a New York Governor that truly stands for and embodies progressive values?
Can we dream of a New York Governor who understands that New York's economy can be restored and lifted up based on vigorous renewable energy development?
Can we dream of a New York Governor who is one of us—who doesn't come from the political ruling class and who doesn't kowtow to big business over the people?
Can we dream of a grassroots electoral movement in New York?
Can we dream of Zephyr Teachout?
(Did we actually dream her up? A person, and a name, like some fantastical progressive super-heroine from a Pete Seeger song?)
Movements and politics are all about tipping points—moments when something fundamental shifts in the world—where an idea, a passion, a calling, becomes an inevitable surge. When that happens you can either get on the right side of history or you can miss the boat and be left on the shores of the broken ignorant past. That tipping point has happened on fracking in New York—the people have called for a ban, the facts are clear, the science is clear and New York has moved to make history. We do not want our water fracked, we do not want our air fracked, we do not want our land and communities and our media and our climate and our public health fracked. And right now, importantly, we do not want our politics and our democracy fracked.
Zephyr Teachout is riding a wave of moral outrage and scientific clarity on fracking and climate change that Andrew Cuomo has missed. While I do credit him with having the courage not to open New York to fracking despite incredible pressure from the gas industry, the time to listen to the science is now. Cuomo continues to delay while Teachout gives the straight talk loud and clear. We need to lead the world and ban fracking now. We need to lead the world and adopt a vigorous path towards 100% renewable energy across the state.
New York has always had the ability to lead the world. On so many fronts New York has historically taken up the mantle of leadership—from labor, to issues of race and equality, to energy innovation and progress, New York state has led. In the tradition of Franklin Delano Roosevelt, New York has always striven to be at the forefront of world moral and progressive leadership.
And right now, by rejecting fracking, by pioneering a real renewable energy economy, by upending the oligarchic politics that plague New York and the U.S., by standing for true progressive values, New York Democratic primary voters can once again lead the world. Andrew Cuomo has had the chance to be a real leader on all of these issues and make history in New York and yet in four years he has declined to do so.
On all of these issues, Zephyr Teachout is truly leading New York and with her New York has a chance to lead the world.
And that is where my heart and my conscience wants to be.
I encourage you to vote your progressive conscience, vote your moral outrage, vote your scientific clarity on fracking and climate, vote your state back into world leadership—Vote Teachout on Sept. 9.
YOU ALSO MIGHT LIKE
What the Anti-Fracking Movement Brings to the Climate Movement
New Bill Would Ban Fracking Waste in New York City
Colorado Town Sues State, Gov. Hickenlooper and COGA to Protect Right to Ban Fracking
EcoWatch Daily Newsletter
Investing in grid infrastructure would enable utilities to incorporate modern technology, making the grid more resilient and flexible. STRATMAN2 / FLICKR
By Elliott Negin
The Royal Swedish Academy of Sciences' recent decision to award the 2019 Nobel Prize in Chemistry to scientists who developed rechargeable lithium-ion batteries reminded the world just how transformative they have been. Without them, we wouldn't have smartphones or electric cars. But it's their potential to store electricity generated by the sun and the wind at their peak that promises to be even more revolutionary, reducing our dependence on fossil fuels and protecting the planet from the worst consequences of climate change.
Two Javan rhinos deep in the forests of Ujung Kulon National Park, the species' last habitat on Earth. Sugeng Hendratno / WWF
The global population of the critically endangered Javan rhinoceros has increased to 72 after four new calves were spotted in the past several months.
A tiger looks out from its cage at a new resort and zoo in the eastern Lao town of Tha Bak on Dec. 5, 2018. Karl Ammann believes the "zoo" is really a front for selling tigers. Terrence McCoy / The Washington Post / Getty Images
Are tigers extinct in Laos?
That's the conclusion of a detailed new study that found no evidence wild tigers still exist in the country.
A group of scientists is warning that livestock production must not expand after 2030 for the world to stave off ecological disaster.
The largest wetland in Africa is in the South Sudan. George Steinmetz / Corbis Documentary / Getty Images Plus
Methane emissions are a far more powerful greenhouse gas than carbon dioxide – about 28 times more powerful. And they have been rising steadily since 2007. Now, a new study has pinpointed the African tropics as a hot spot responsible for one-third of the global methane surge, as Newsweek reported.