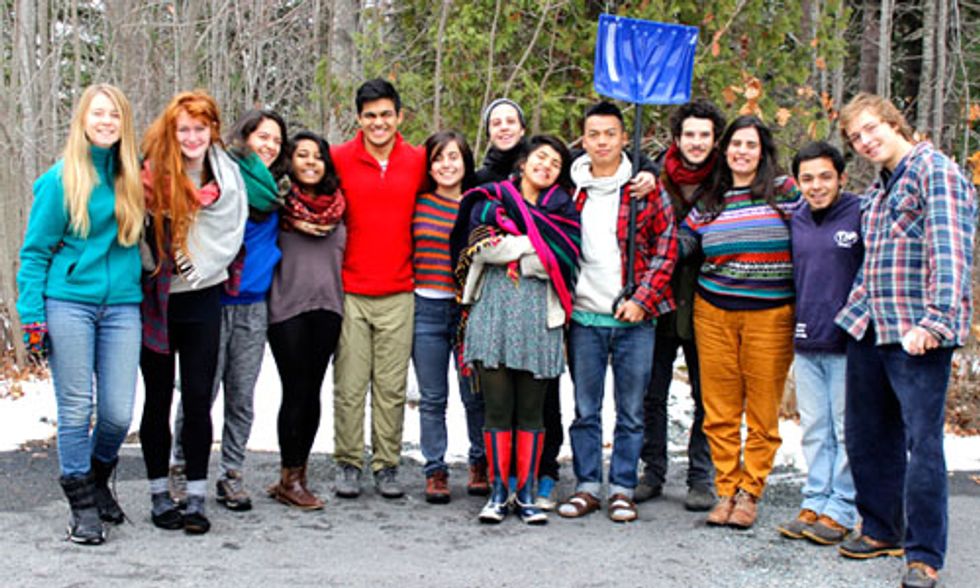 Aneesa Khan was born in India and raised in Muscat, Oman. She graduated from the Mahindra United World College of India in 2013 and is currently a second year Davis Scholar at College of the Atlantic, where she has focused her studies on a range of interests from global environmental politics to sustainable energy and food systems. In Lima, Aneesa is tracking negotiations related to climate finance and carbon market mechanisms under the Ad Hoc Working Group on the Durban Platform for Enhanced Action (ADP) through the lens of equity and climate justice.
[Editor's note: A group of 13 College of the Atlantic students is in Lima, Peru, participating in the United Nations Framework Convention on Climate Change (UNFCCC) COP20, the United Nations-sponsored climate talks. Aneesa Khan spoke on Dec. 1 on behalf of the youth constituency before the Subsidiary Body for Scientific and Technological Advice panel. The youth delegation is given two minutes to speak at the opening and closing of negotiations. This time, however, the chair did not leave enough time for the intervention to be read.]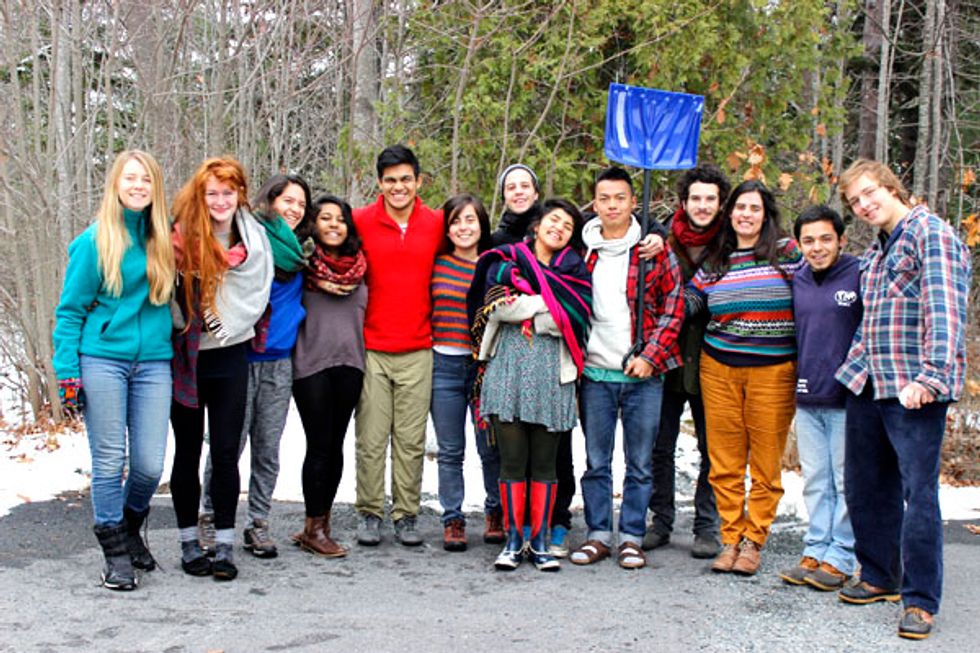 Here is the text of Khan's remarks:
Thank you, chair.
My name is Aneesa and I speak on behalf of those who will live long enough to experience your legacy.
Climate change isn't my future, it is affecting me now. Weak vows, broken promises, low levels of ambition and high levels of passivity have led to the deplorable state of efforts to control climate change today. It is time for things to be done differently. We, the youth, believe it's possible.
For a real change, we need to shift our focus away from false solutions such as carbon markets. Carbon markets shift responsibility and burden away from developed nations through the offsetting mechanism, which is riddled with fraud and human rights abuses.
It is uncertain whether markets will actually deliver what they promise. Will the UNFCCC be a place for real solutions or for making profits?
Parties are pushing once more for flexibility using a centralized carbon trading platform under the Framework for Various Approaches and the New Market Mechanisms to avoid their historical responsibilities. In one year, the Subsidiary Body for Scientific and Technological Advice and all parties should agree on a moratorium on failed carbon trading mechanisms and take up real non-market solutions, such as the globally funded feed-in tariff scheme and carbon taxes.
Reduced Emissions from Deforestation and Forest Degradation, or REDD+, lacks effective monitoring and safeguards. Emissions accountability is converted into offsetting and buyouts as opposed to reductions and change. This is yet another false solution.
Interests of nations and transnational corporations are financially involved and invested in land use that demolishes the livelihoods of forest, land-based and indigenous communities.
Acknowledgement of these peoples and proposals for climate-smart approaches are insufficient. It is mandatory that the voices of those working on the ground are at the forefront of a just and equitable approach to land use.
Knowledge and technology will play a key part in future solutions, so it is important to ensure we do it right. We need a platform or mechanism for sharing technology and knowledge. It must allow multidirectional sharing, but also ensure contributions based on equity and common, but differentiated, responsibilities.
Countries and communities need to have access to information and technology in order to find effective solutions for adaptation and mitigation, and existing barriers such as intellectual property rights need to be replaced or refined to ensure this happens.
We demand a fair and just agreement, as well as, bold and immediate action to halt climate change. We will remain vigilant, and we will not hesitate to raise our voices if you do anything different.
We have said what we have to say, it is time for you to do what you must do.
Thank you.
For a clip of College of the Atlantic student Anjali Appadurai delivering an exhortation to UN climate change delegates in Durban, South Africa in 2011, click here. For more on the student group Earth in Brackets, click here.
YOU MIGHT ALSO LIKE
Low-Carbon Economies Most Promising Pathway to Meaningful Global Climate Agreement
11-Year-Old Takes Vow of Silence Demanding Climate Action ...
Jon Stewart: Honestly Governor Christie, 'Let the [Pregnant] Pigs Turn Around'
EcoWatch Daily Newsletter