Youth Explorers Reach North Pole, Bury Time Capsule for Save the Arctic Campaign
Apr. 15, 2013 09:17AM EST
Climate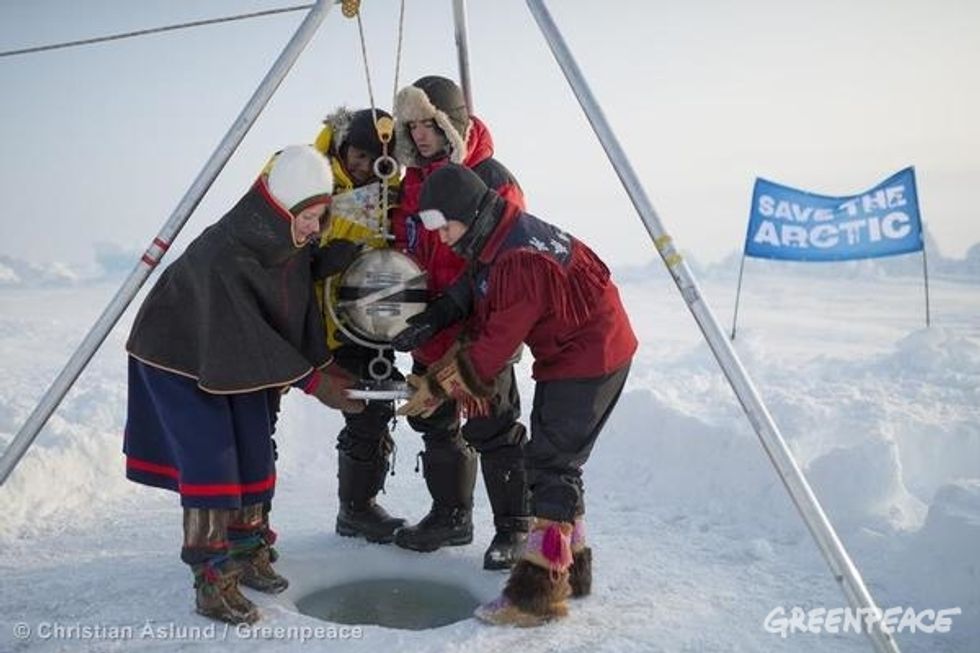 Our four young explorers on a mission with Greenpeace have planted a flag on the seabed beneath the North Pole, at the same spot where a submarine planted a Russian flag claiming the Arctic for Moscow.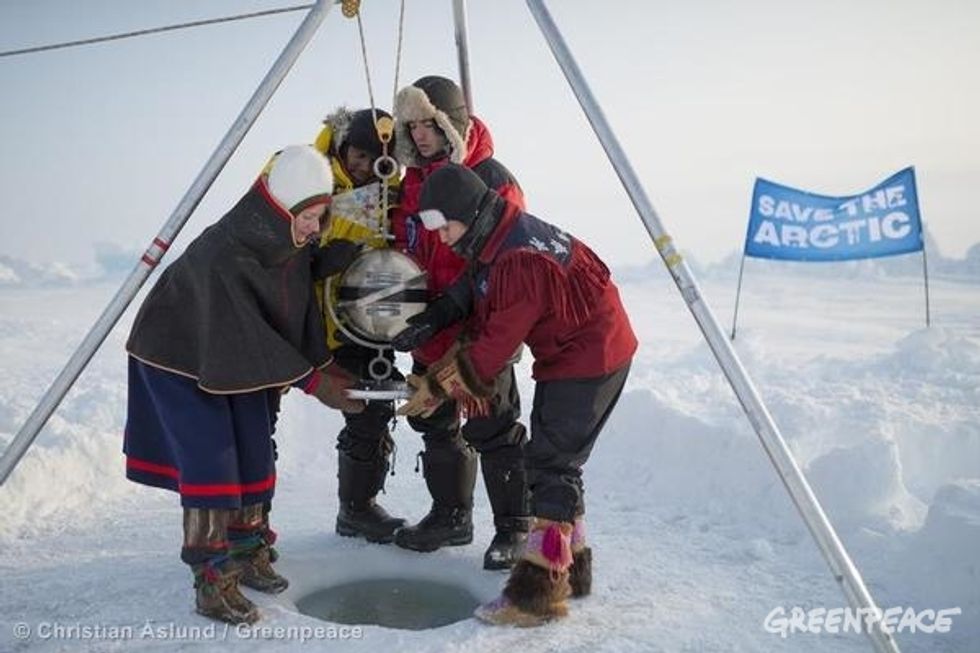 After a gruelling week-long trek across the frozen Ocean, over giant pressure ridges and around icy pools of open water, we planted our "flag for the future" 4km beneath the ice at the top of the world and called for the region to be declared a global sanctuary.
The flag is attached to a glass and titanium time capsule containing the names of 2.7 million people who joined the campaign to Save the Arctic. We came to the Pole to say this special area of the Arctic belongs to no person and no nation, that it is the common heritage of everyone on Earth.
As global warming melts the sea ice, companies such as Shell and Gazprom are moving in to exploit the region's oil. We stand in solidarity with Indigenous Peoples across the Arctic whose way of life is threatened by the unchecked greed of industry. We're asking that the area around the Pole be made off-limits to oil companies, industrial fisheries and the claims of nation states.
Before lowering the pod, the four ambassadors held a ceremony at the top of the world, offering their wishes for the future, their dreams for a different tomorrow. Here's what they said: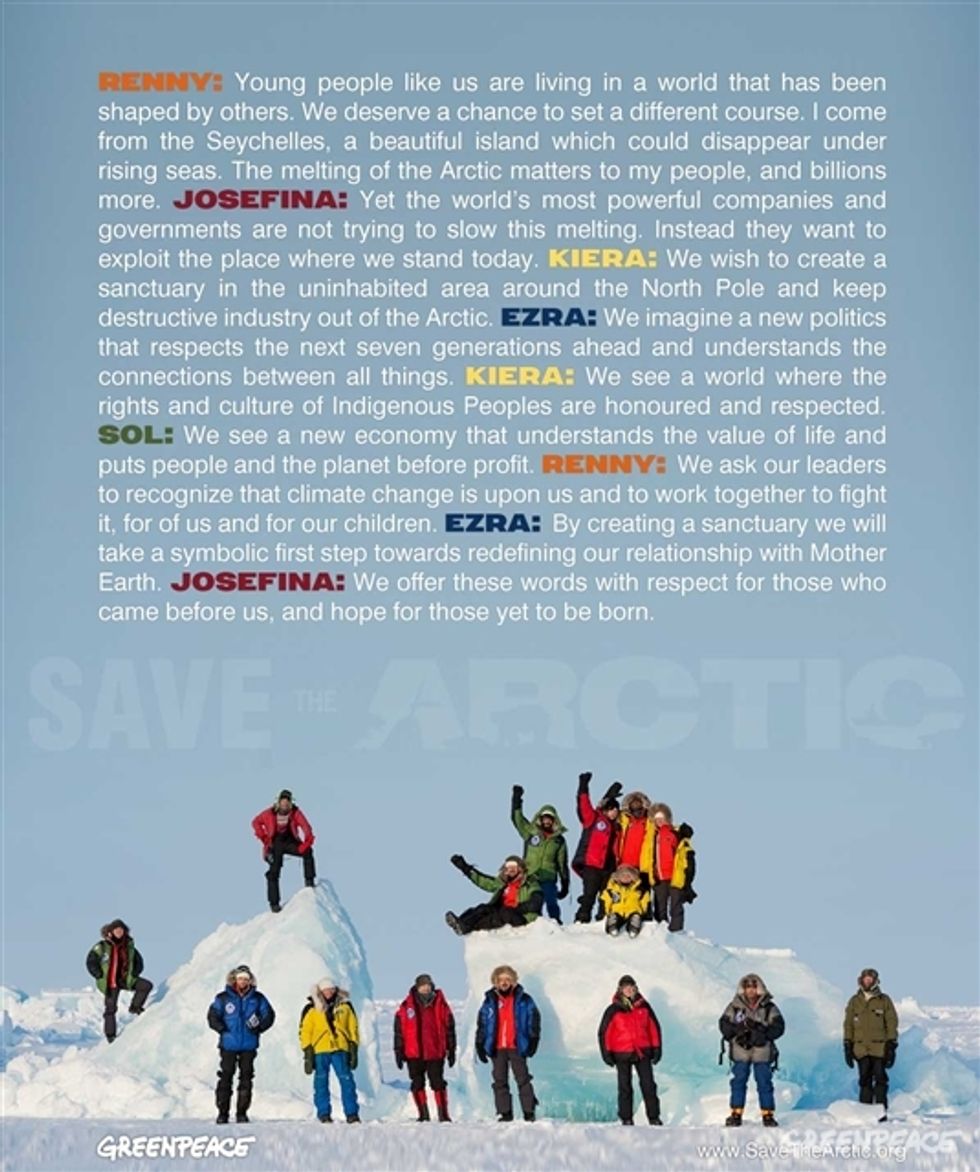 Visit EcoWatch's BIODIVERSITY and CLIMATE CHANGE pages for more related news on this topic.
——–
EcoWatch Daily Newsletter
Recent Stories from EcoWatch