Youth Activists Demand Politicians Reject Polluter Dollars
Sep. 20, 2012 02:14PM EST
Energy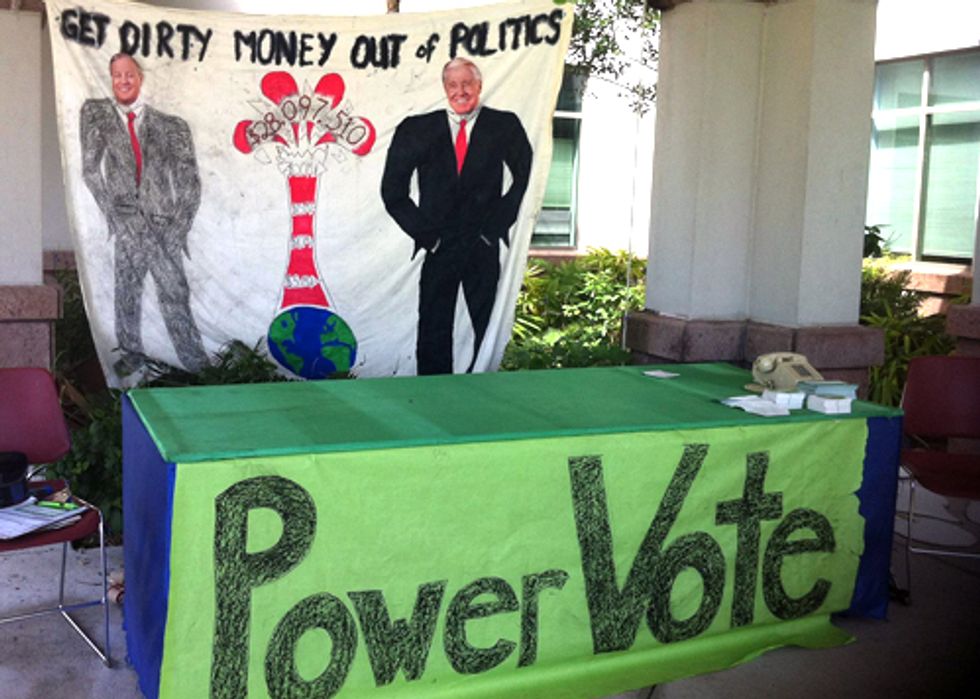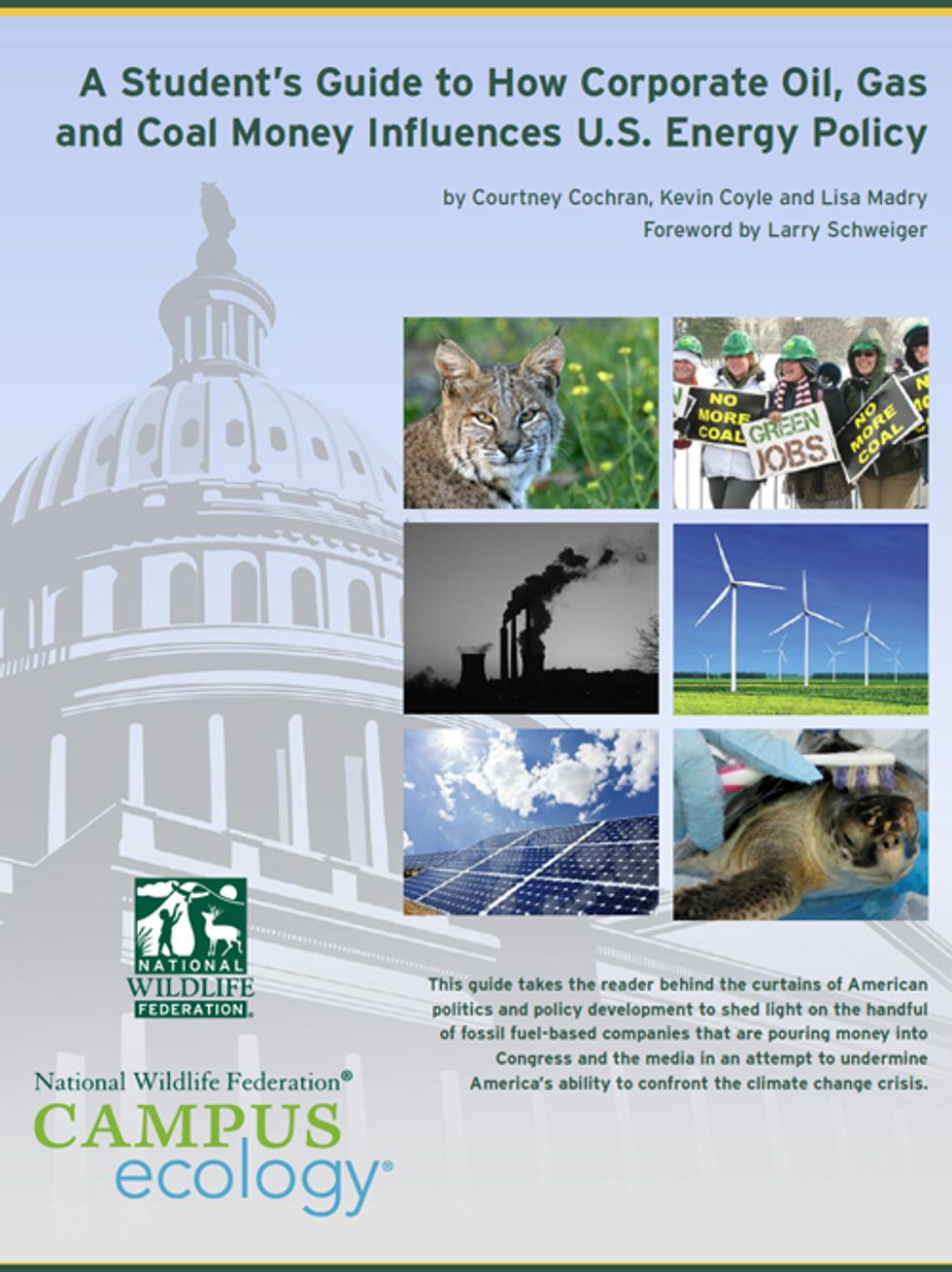 Youth vote activists are holding more than 50 events across the country today demanding politicians reject contributions from big polluters as part of the national Power Vote campaign. Events include rallies and voter registration drives. Power Vote, a project of the Energy Action Coalition, activates young people and students who care about climate and clean energy to vote in the 2012 elections. More than 5,000 have already signed the Power Vote pledge promising to vote for a clean energy future in this election.
"Big polluters are trying to hijack this election with record spending and by working with groups like ALEC to disenfranchise voters, but young people are fighting back," said Maura Cowley, executive director of Energy Action Coalition. "We demand candidates lead on solutions to clean energy and climate and reject dirty money. Power Vote activists are registering and turning out record numbers of young voters to counter dirty politics with grassroots people power and demanding corporations like Duke Energy leave ALEC."
As part of today's day of action, students on more than 15 campuses are ramping up demands on Duke Energy to dump ALEC, a secretive front group responsible for voter suppression laws that could disenfranchise up to five million voters in 2012. Activists confronted Duke Energy with 150,000 petitions at the Democratic National Conference and now are taking their demands to campus quads and student unions across the country, generating thousands of phone calls to Duke Energy.
"Students here at University of North Carolina Wilmington are calling on Duke Energy to leave ALEC and stop funding voter suppression and attacks on climate policy," said Megan Johnson, a campus coordinator with Greenpeace at University of North Carolina, Wilmington. "If Duke Energy is serious about climate change, leaving ALEC should be their immediate first step."
On 10 other campuses, students will launch Power Vote campaigns aimed at building a nation-wide network to take on dirty money. Students are mobilizing get-out-the-vote operations to push back and holding rallies to demand candidates stand up to Big Polluters.
This all comes on the heels of a new report from the National Wildlife Federation's Campus Ecology program, A Student's Guide to How Corporate Oil, Gas and Coal Money Influences U.S. Energy Policy, which outlines multiple ways that oil, gas and coal companies influence U.S. energy policy and decision-making. It details how the industry bankrolls campaigns of incumbents in Congress with key energy and environment committee assignments as well as other candidates and provides action steps student can take to support climate and clean energy solutions.
"Oil, gas and coal companies want to make the odds seem too overwhelming for the rest of us to affect change in the fight to combat climate change," said National Wildlife Federation president and CEO Larry Schweiger in unveiling the report. "Young voters across the country can overcome the money of big energy companies by getting involved and  fighting for a cleaner energy future. Voters get the last word, and politicians know that young voters hold the keys to their political future."
Visit EcoWatch's ENERGY page for more related news on this topic.
EcoWatch Daily Newsletter
Related Articles from EcoWatch