This website uses cookies to ensure you get the best experience while browsing it. By clicking 'Got It' you're accepting these terms.
You Might Be Allergic to Climate Change
May. 07, 2014 11:29AM EST
Climate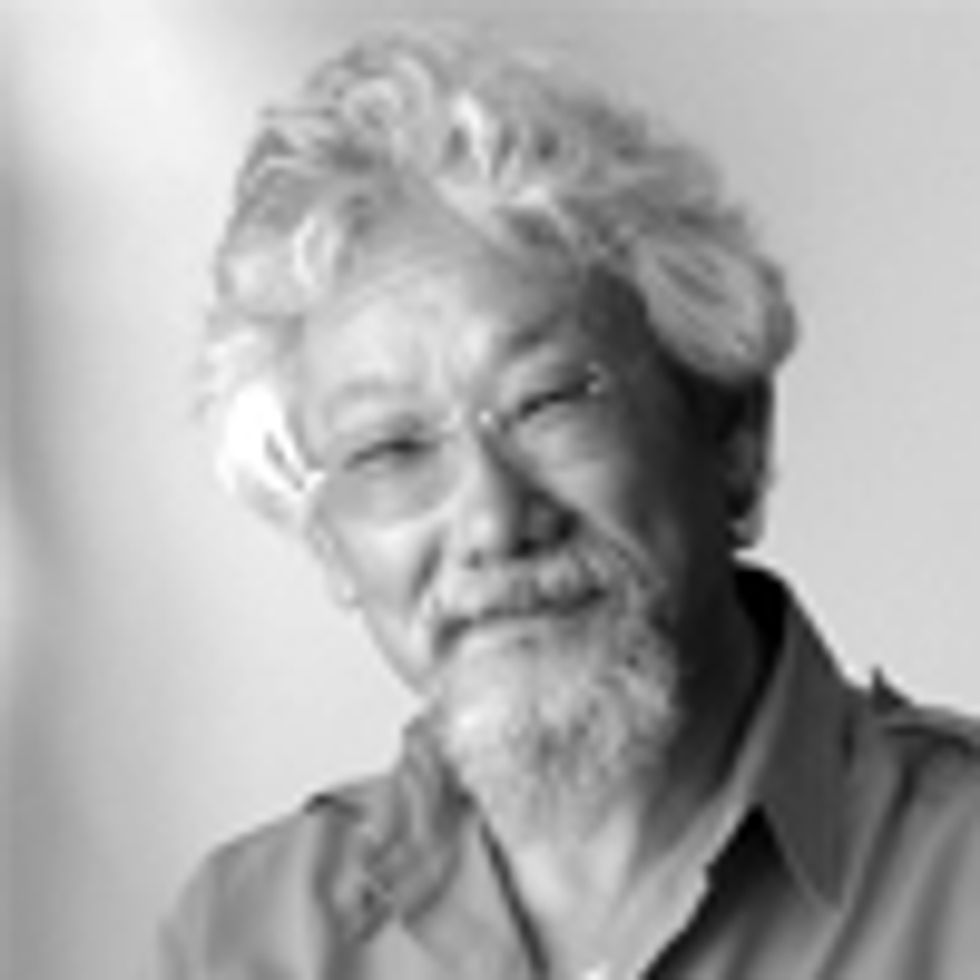 Spring is a time of rebirth: blossoms and greenery emerge as cold and snow give way to warmer temperatures and longer days. It can also kick off a season of sneezing, headaches and itchy, watery eyes. Like a growing number of people, I'm allergic to tree pollen. Many say their symptoms have worsened over the years. They're probably right.
We've upset the Earth's carbon cycle by burning fossil fuels and destroying forests and wetlands. Plants help rebalance it by absorbing carbon dioxide and producing oxygen. Thanks, plants! A warming planet also means longer growing seasons and stimulated plant growth in many areas (although it's causing drought and reduced plant growth in some parts of the world). And rising atmospheric CO2 actually increases pollen production. Add to that the extreme weather impacts of climate change that can exacerbate allergy symptoms and other respiratory problems (rain and higher temperatures create more molds and fungi in some places; more dust contributes to allergies and asthma in drought-stricken areas), plus the all-around increases in ground-level ozone, smoke and pollution, and you've got a recipe for mass discomfort, illness, death and rising healthcare costs.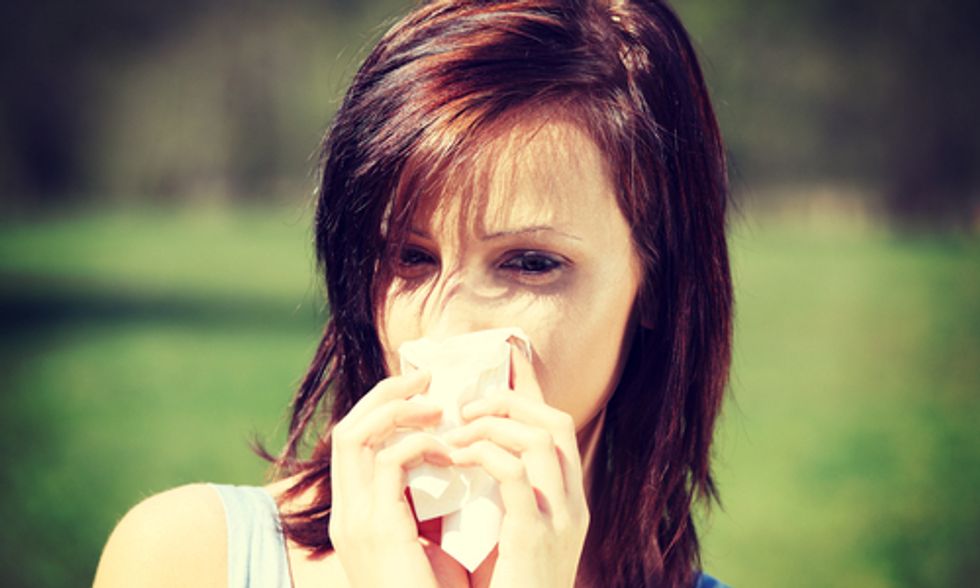 There are many benefits to addressing climate change. One is that we'll all be able to breathe easier. Photo courtesy of Shutterstock
Tests conducted by U.S. Department of Agriculture weed ecologist Lewis Ziska showed pollen production doubled from five to 10 grams per plant when CO2 in the atmosphere went up from 280 parts per million in 1900 to 370 in 2000, according to a USA Today article. That could double to 20 grams by 2075 if greenhouse gas emissions continue to rise.
"There's clear evidence that pollen season is lengthening and total pollen is increasing," George Luber, associate director for climate change at the U.S. Centers for Disease Control and Prevention, told USA Today. "It's one of the ways climate change is already affecting your community."
U.S. research shows the pollen season there has lengthened by about 16 days since 1995 and the ragweed season by anywhere from a day to 16 days, with greater increases moving north. The Public Health Agency of Canada says ragweed season here is close to a month longer than in 1995 because of warming temperatures.
We still don't fully understand the multiple impacts of global warming on allergies, or what else may be contributing to the problem. Increased chemical exposure and the "hygiene factor"—which shows lack of exposure to germs and the outdoors early in life can make people more prone to allergies—may also be involved. More research is needed, but that will require more funding.
This doesn't mean people should stay indoors. Getting outside offers numerous physical and mental health benefits. Research even shows that kids who spend a lot of time outdoors develop fewer allergies. The David Suzuki Foundation's 30x30 Nature Challenge during May provides tips and information about the benefits of outdoor activity. You can also take steps to minimize allergic reactions, such as going outside later in the day when pollen levels are lower and reducing allergens inside your home. If your allergies are severe, it's a good idea to get tested by an allergist or doctor to pinpoint causes. From there, you can often find effective treatments.
Doing all we can to prevent climate change from getting worse won't do much for allergies this season or next, but in the long run, it will make life easier for all of us, and our children and grandchildren. After all, this isn't about plants being bad for people. We can't live without them. It's more about the natural systems that keep us alive and healthy being put out of whack by our reckless behaviour.
This year's Intergovernmental Panel on Climate Change's Fifth Assessment Report concludes that climate change is real and that humans are largely responsible, mostly through burning fossil fuels and damaging or destroying carbon "sinks," including forests, wetlands and oceans. The report also shows we still have time and opportunities to avoid the worst impacts, but only if we act quickly to protect and restore forests and green spaces and reduce our consumption of fossil fuels through energy conservation and shifting to renewable sources.
There are many benefits to addressing climate change. One is that we'll all be able to breathe easier.
With contributions from David Suzuki Foundation Senior Editor Ian Hanington.
——–
YOU ALSO MIGHT LIKE
How Global Warming Worsens Allergies
Doing Nothing Isn't an Option: How to Avoid the Worst of Climate Change
White House's Alarming Climate Change Study Calls For 'Urgent Action'
——–
EcoWatch Daily Newsletter
The Ernest N. Morial Convention Center in New Orleans, Louisiana has been converted to a 1,000-bed field hospital for coronavirus patients to alleviate stress on local hospitals. Chris Graythen / Getty Images
An area in Louisiana whose predominantly black and brown residents are hard-hit by health problems from industry overdevelopment is experiencing one of the highest death rates from coronavirus of any county in the United States.
A woman lies in bed with the flu. marka/Universal Images Group via Getty Images
A central player in the fight against the novel coronavirus is our immune system. It protects us against the invader and can even be helpful for its therapy. But sometimes it can turn against us.
Several flower species, including the orchid, can recover quickly from severe injury, scientists have found. cunfek / iStock / Getty Images Plus
Calling someone a delicate flower may not sting like it used to, according to new research. Scientists have found that many delicate flowers are actually remarkably hearty and able to bounce back from severe injury.
A Boeing 727 flies over approach lights with a trail of black-smoke from the engines on April 9, 2018. aviation-images.com / Universal Images Group via Getty Images
With global air travel at a near standstill, the airline industry is looking to rewrite the rules it agreed to tackle global emissions. The Guardian reports that the airline is billing it as a matter of survival, while environmental activists are accusing the industry of trying to dodge their obligations.
A National Guard member works on election day at a polling location on April 7, 2020 in Madison, Wisconsin. Andy Manis / Getty Images.
ByJulia Baumel
The outbreak of COVID-19 across the U.S. has touched every facet of our society, and our democracy has been no exception.