Yes to Renewable Energy in Michigan
Oct. 01, 2012 09:46AM EST
Renewable Energy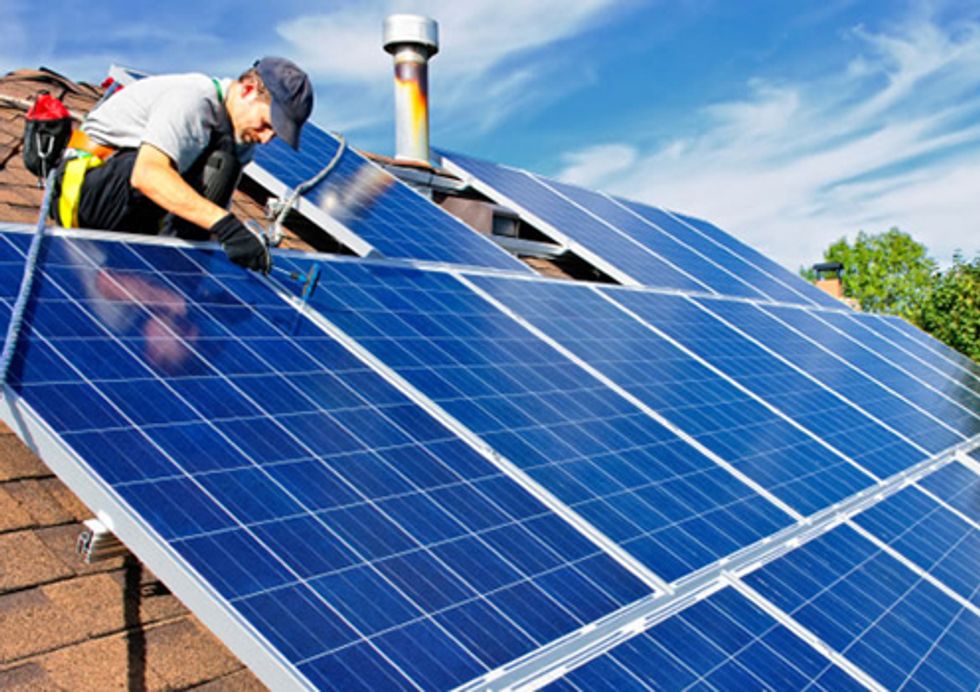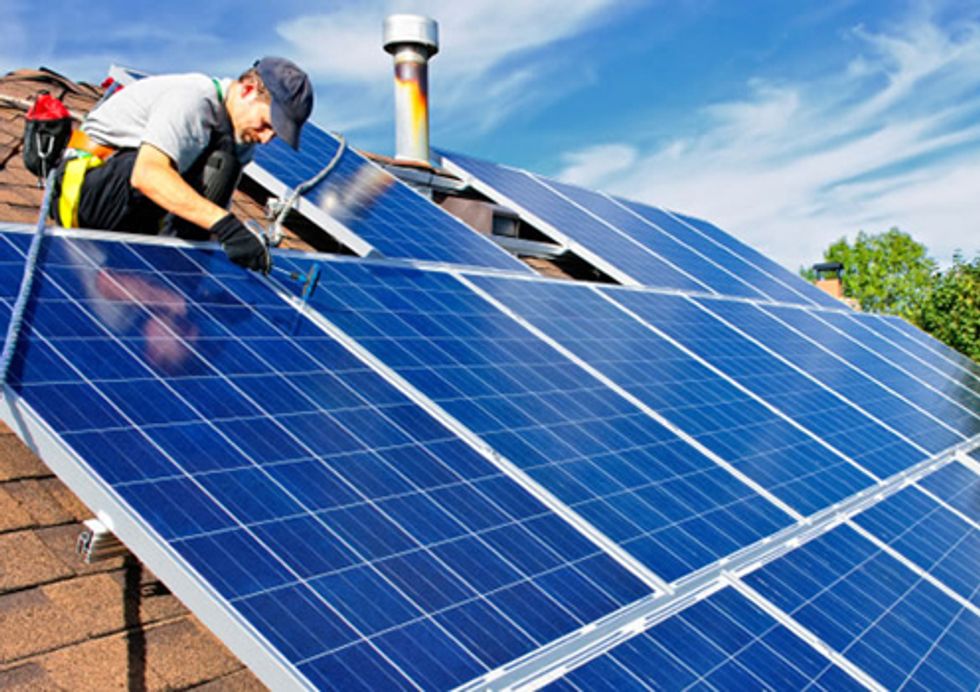 Several national and state environmental and conservation groups representing hundreds of thousands of members and volunteers endorsed Proposal 3 today at events in Grand Rapids, Ann Arbor, Flint, Lansing and Detroit, Michigan. 
The list of groups includes Sierra Club, Clean Water Action, Michigan League of Conservation Voters, Michigan Environmental Council, West Michigan Environmental Action Council, Natural Resources Defense Council (NRDC) Action Fund, Environment Michigan, National Wildlife Federation and Ecology Center.
Proposal 3 requires 25 percent of Michigan's electricity come from wind, solar, biomass or hydropower by 2025.
"Gov. Snyder's own Michigan Public Service Commission has found renewable energy is creating jobs, and Proposal 3 continues that momentum," said Lisa Wozniak with the Michigan League of Conservation Voters. "Proposal 3 will create 94,000 jobs for Michigan workers across the state, spark new investment and improve public health by reducing pollution."
The proposal urges the use of Michigan-made equipment and the hiring of Michigan workers, and explicitly states utilities cannot raise electricity prices related to the cost of generating renewable energy by any more than 1 percent per year.
"With this ballot proposal, Michigan can move forward and become a national leader in clean, renewable energy, instead of falling further behind," said Chris Kolb with the Michigan Environmental Council. "Michigan has some of the highest electricity prices in the Midwest and the lowest use of renewable sources. This proposal will increase our use of renewable energy to help rein in rising energy costs."
"We support Proposal 3 because of the economic opportunities it will create and because we want to breathe healthier air and enjoy cleaner Great Lakes," said Nic Clark with Clean Water Action. "Proposal 3 moves Michigan forward by expanding the use of renewable energy, which can be built in Michigan by Michigan workers."
More than 30 states have adopted measures similar to Proposal 3, including Illinois, Ohio and Iowa.
"When Michigan has to import all its coal, and the cost of doing so has skyrocketed 71 percent in five years, the time to act is now," said Mike Garfield with the Ecology Center. "Proposal 3 will move Michigan forward, rein in rising energy costs and improve public health by reducing dangerous toxins in our air and water."
The Illinois Power Agency found moving that state to a 25 by 2025 renewable energy standard has already reduced electricity prices by $176 million.
"Proposal 3 can rebuild the manufacturing sector in West Michigan and protect our precious Great Lakes," said Rachel Hood with the West Michigan Environmental Action Council. "Proposal 3 will create 94,000 jobs while reducing dangerous coal pollution, which is linked to heart disease, childhood asthma and respiratory illnesses."
Tiffany Hartung with Sierra Club added, "We stand with the other state and national environmental organizations in support of Proposal 3 because it will create jobs for Michigan workers. Increasing the renewable energy standard in Michigan is a win for the economy and public health."
"Michigan is in the national spotlight when it comes to renewable energy because of this critical ballot initiative. Voters can make Michigan a leader in the clean energy sector by voting yes on Proposal 3,"said Melissa Harrison with the NRDC Action Fund.  "Investing in clean energy will help to make the air cleaner and protect the Great Lakes. We support Proposal 3 because investing in renewable energy will create jobs while ultimately protecting public health."
Sarah Mullkoff with National Wildlife Federation said, "We can protect Michigan's natural heritage by supporting Proposal 3 on the Nov. 6 ballot. More clean energy means less pollution in our air and water."
Virginia Shannon with Environment Michigan said, "It's time to shift to clean energy. We should be getting more of our energy from clean, renewable sources that protect our air, water, and health. Proposal 3 will help us do just that."
 Visit EcoWatch's RENEWABLES page for more related news on this topic.
EcoWatch Daily Newsletter
Related Articles from EcoWatch
Recent Stories from EcoWatch