'Years of Living Dangerously' Clip Shows Tale of Two Conservatives Regarding Climate Change Debate
May. 19, 2014 03:05PM EST
Climate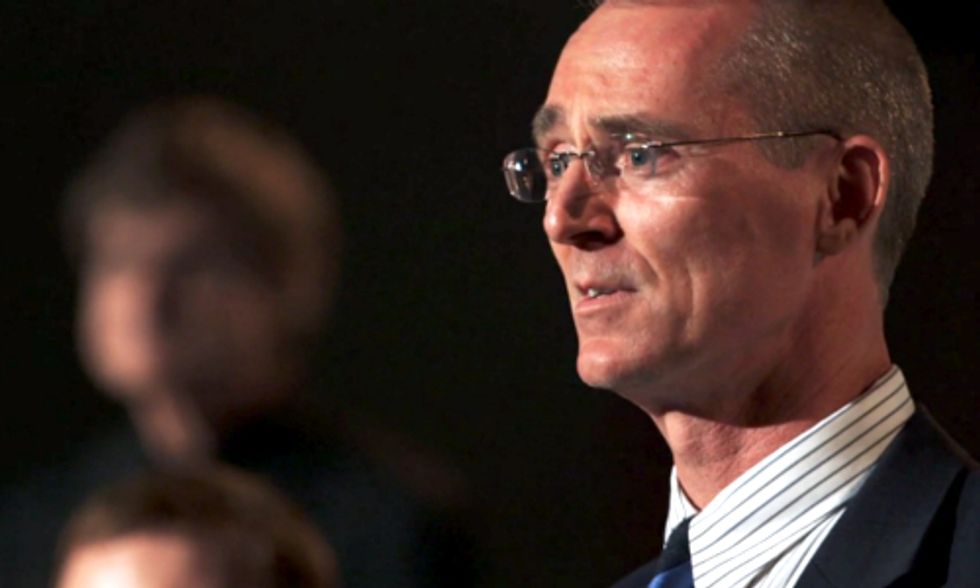 Don't waste your time trying to convince Bob Inglis that all conservatives deny climate change.
The former congressman of South Carolina's 4th district essentially lost his seat a few years ago because he agreed that humans were contributing to Earth's warming. Ever since, he's been on a quest to educate fellow Republicans who don't agree with his idea of accountability for all forms of energy.
If there's one conservative he would have the most trouble with, it just might be James Taylor, a fellow at the Heartland Institute. He is actually on the record as saying that "global warming is making our planet more hospitable for human civilization."
SHOWTIME's Years of Living Dangerously documented the two debating whether a carbon tax is needed to help curb climate change. The Web-only segment is not slated to appear in an upcoming episode.
"If you're a coal-fired plant, dump in the trash dump in the sky without accountability," Inglis sarcastically said, as Taylor is seen rolling his eyes.
"Stinks for those with lung impairments. If you're not accountable for that, of course your power is cheaper or looks cheaper, but there's no such thing as a free lunch. We're paying all those costs, just through an opaque health care system, not at the meter."
In the end, the crowd at the R Street Institute sided with Inglis' argument for a carbon tax.
"Our hope is we move beyond denial and into debate," he said. "If we cleaned up the air, would it be really bad for us?"
——–
YOU ALSO MIGHT LIKE
'Years of Living Dangerously' Clip Shows How New Jersey Gov. Chris Christie Caved in to Koch Brothers
Marco Rubio: Humans Don't Cause Climate Change
Fox News Refuses to Let Editor Discuss Climate Change
——–
EcoWatch Daily Newsletter
Recent Stories from EcoWatch