Yale Researchers Show Why Choosing a Paleo, Low-Carb or Fat-Free Diet is Not the Healthiest Way to Go
Mar. 31, 2014 04:26PM EST
Food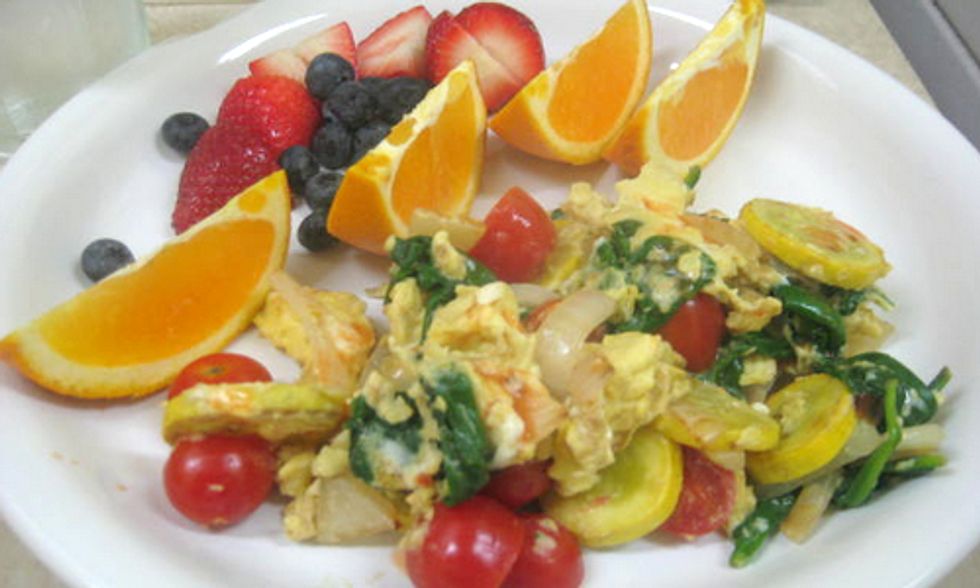 Diets can bring about life-altering changes, but they are also the subjects of never-ending debates.
Until now.
According to Dr. David Katz, director of the Yale-Griffin Prevention Research Center and researcher Stephanie Meller, there are no winners in your favorite dietary squabbles. Low-carbohydrate vs. low-fat diets? It doesn't matter. Going vegan? That's great, but that doesn't necessarily mean you're any better off than a person who embraces a Mediterranean diet.

After comparing seven popular diets, Katz and Meller concluded in Annual Reviews that no diet is especially healthier than any other. Katz says thinking otherwise has been one of the biggest myths of the last few decades, allowing various doctors and nutritionists to cash in on misinformed consumers.
"I really, at times feel like crying, when I think about that we're paying for ignorance with human lives," Katz admitted to The Atlantic. "At times, I hate the people with alphabet soup after their names who are promising the moon and the stars with certainty. I hate knowing that the next person is already rubbing his or her hands together with the next fad to make it on the bestseller list."
If no diet emerged as a clear winner in a comparison of low carb, low fat, low glycemic, Mediterranean, mixed/balanced (DASH), Paleolithic and vegan regimens, what is the key to eating healthy?
"A diet of minimally processed foods close to nature, predominantly plants, is decisively associated with health promotion and disease prevention and is consistent with the salient components of seemingly distinct dietary approaches," reads the abstract portion of  the duo's study, "Can We Say What Diet Is Best for Health?"
Katz and Meller say there is "no decisive evidence" that low-fat diets are better than the Mediterranean diet, which is known to contain higher amounts of healthier fats, like olive oil and nuts. While they find some merit in the increasingly popular, grainless paleolithic diet, Katz and Meller believe that grains help prevent heart disease, eliminating them from declaring that diet to be the best.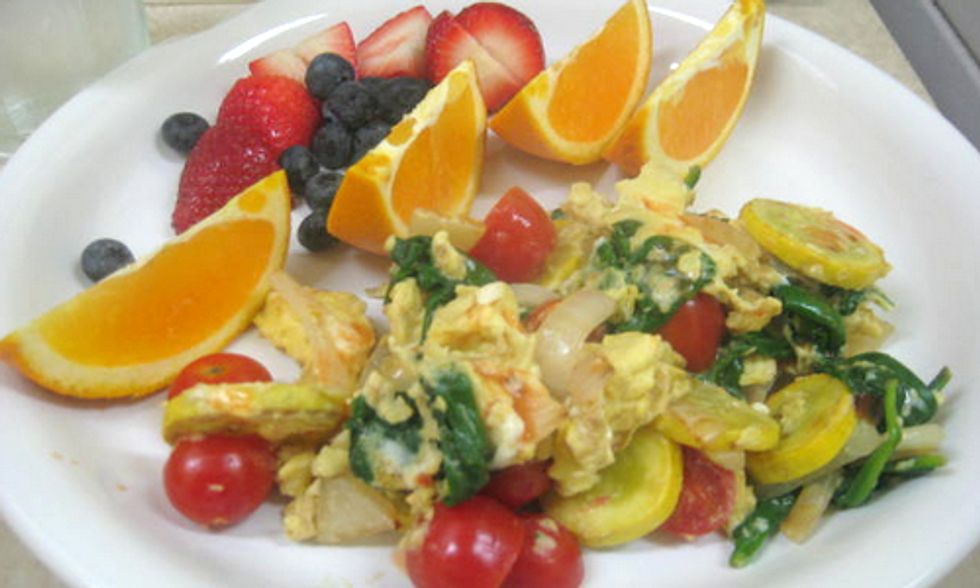 In all, the researchers eschew the concept of themed diets in favor of tried-and-true facts. These include that fruits, vegetables, whole grains, nuts and seeds are preventative measures for many cancers, heart disease and body weight. Whole grains also made them unwilling to favor a low-carb diet.
 The researchers said they aimed to bring a common-sense element to the noisy world of diets.
"If you eat food direct from nature," Katz added, "you don't even need to think about this. You don't have to worry about trans fat or saturated fat or salt—most of our salt comes from processed food, not the salt shaker.
"If you focus on real food, nutrients tend to take care of themselves."
——–
YOU MIGHT ALSO LIKE
What the Dairy Industry Is Not Telling You
Foods That Help or Hinder Sleep
——–
EcoWatch Daily Newsletter