WPC Protects Key Property Along Loyalhanna Creek
Oct. 03, 2011 02:36PM EST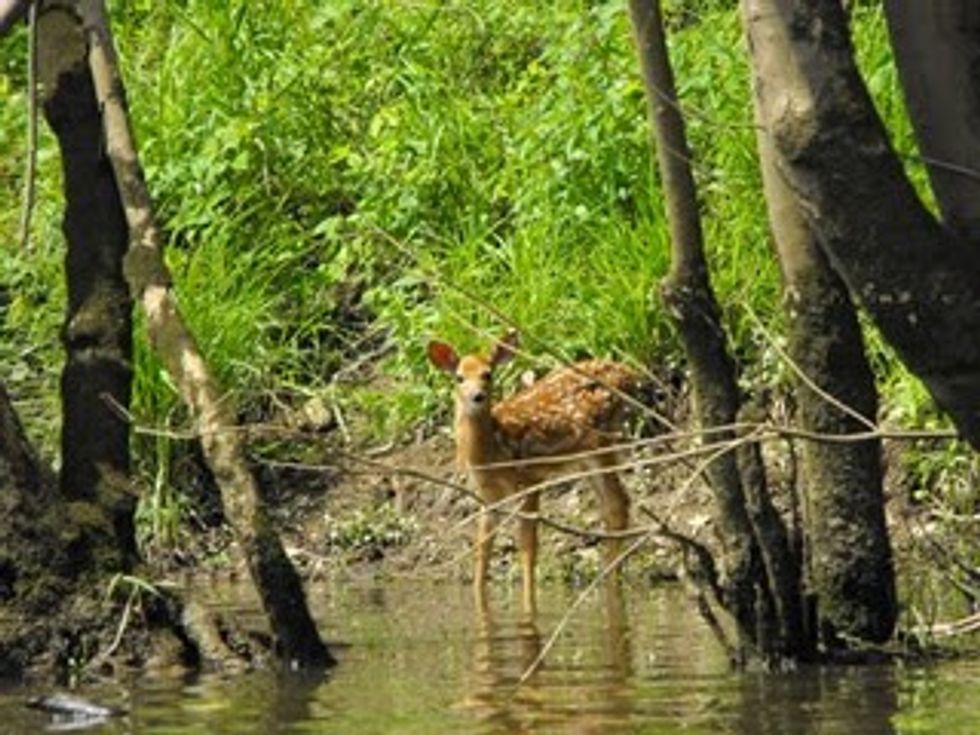 The Western Pennsylvania Conservancy (WPC) permanently protected 3.9 acres along Loyalhanna Creek in Ligonier Township, Westmoreland County.
"This small yet important property is a key parcel for protection in the Loyalhanna Creek watershed in the Ligonier Valley," said Thomas Saunders, the WPC president and CEO. "The property fills a gap in the growing network of protected lands in this area and protects the Laurel Highlands scenic gateway in the Loyalhanna Creek gorge."
The property, situated between the eastbound and westbound lanes of Route 30, shares two boundaries with land protected by the Loyalhanna Watershed Association. The WPC will remove an abandoned structure and plant native trees on the property.
"The property is in close proximity to over 500 acres of existing WPC-protected lands in the Loyalhanna Creek watershed," said Michael Kuzemchak, WPC's Laurel Highlands program director. "Our restoration work on this parcel will advance our ongoing efforts to protect and restore the water quality of Loyalhanna Creek."
WPC will convey the land to the Loyalhanna Watershed Association, which will manage the site as open space subject to a perpetual conservation easement held by WPC. The conservation easement will prohibit any future structures, commercial activity or signage on the property.
The property falls within the WPC's Laurel Highlands conservation priority area. Close to 82,000 acres—including 31,000 acres in the Ligonier Valley—are already protected by WPC in the Laurel Highlands.
A conservation easement is a voluntary legal agreement between a private landowner and a nonprofit organization or government entity that limits future uses of the land in order to protect its conservation values.
For more information, click here.
—————
The Western Pennsylvania Conservancy (WPC) enhances the region's quality of life by protecting and restoring exceptional places. A private nonprofit conservation organization founded in 1932, WPC has helped to establish ten state parks, conserved more than 230,000 acres of natural lands and protected or restored more than 1,500 miles of rivers and streams. The WPC owns and operates Fallingwater, which symbolizes people living in harmony with nature. In addition, WPC enriches our region's cities and towns through 140 community gardens and greenspaces that are planted with the help of 12,000 volunteers. The work of the Western Pennsylvania Conservancy is accomplished through the support of more than 11,000 members. For more information, visit www.WaterLandLife.org.
EcoWatch Daily Newsletter