World's Top 10 Sustainable Solutions
Nov. 14, 2014 02:22PM EST
Business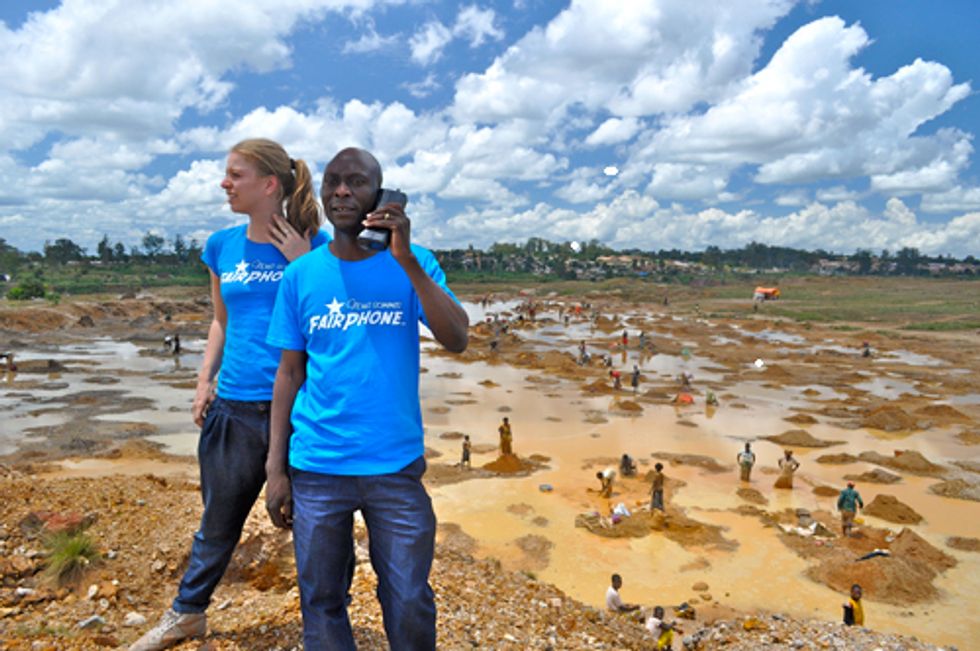 The Sustainia Award is an annual international award given to a solution, technology or project with a significant potential to help build a more sustainable future. The award is chosen by a committee led by former Governor Arnold Schwarzenegger and the winner is announced at a ceremony in Copenhagen every fall. The winner this year was Wecyclers from Nigeria with their idea for pedal-powered recycling. For an in-depth look at the Sustainia Award ceremony and finalists, click here.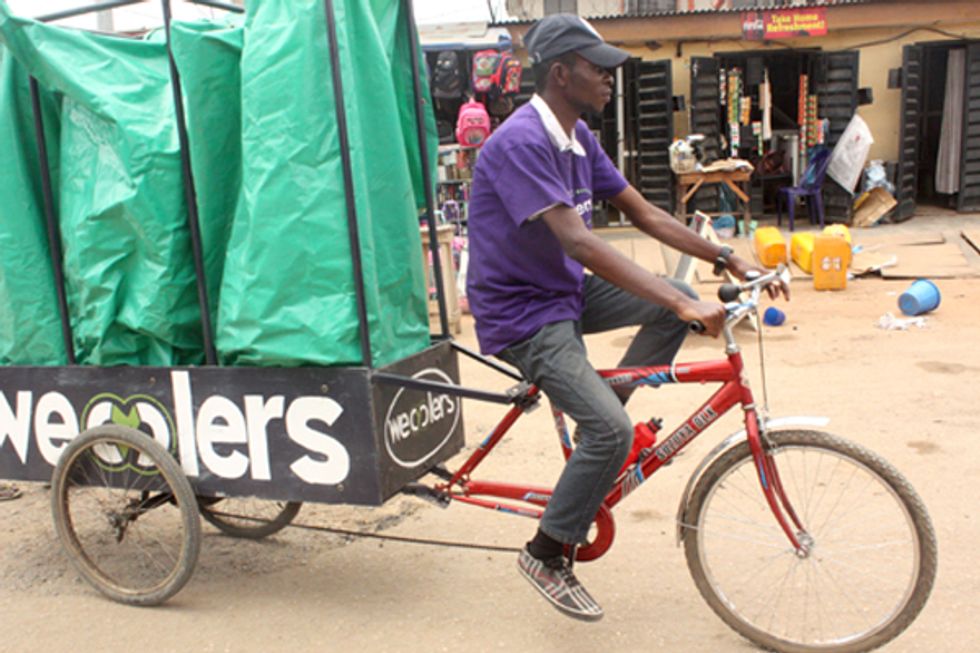 The following is a short summary from Sustainia of this year's 10 finalists:
Buildings Finalist:
Advantix (U.S.)—Air-conditioning using saltwater
Air conditioners use about 5 percent of all electricity produced in the United States. As a result, 100 million tons of carbon dioxide are released each year. Advantix's air conditioning system uses 40 percent less energy than normal systems. How? By use of saltwater! Where air condition systems normally chill the air to remove humidity and then reheat it again in a highly energy-intensive process. Advantix air-conditioners lead the air through non-toxic fluid saltwater instead. The process dehumidifies the air without the need for reheating. The potential is clear: appliances, motors and air-conditioning units in developing countries are estimated to account for half the carbon emission reductions needed to stabilize global temperature rise. Adding to this, demand for air conditioners in emerging markets is growing quickly.
Food Finalist:
Netafim (Israel)—Gravity-powered irrigation
Netafim is behind a low-tech drip solution for smallholder farmers in developing countries. The innovation increases and secures yields while saving on water and cutting costs. The irrigation system drips precise quantities of water and nutrients right at the root zone of crops. An elevated tank distributes the water using only gravity. This minimizes the need for electricity and investments in infrastructure. The UN estimates that 500 million smallholder farmers provide over 80 percent of the food consumed in the developing world. Irrigation systems are vital to sustaining agriculture as it addresses water scarcity and soil erosion. The solution is commercially viable with a payback time of about a year, making it fit for microfinance projects.
Fashion Finalist:
I:CO (Switzerland)—Recycling everything fashion
Our clothes are normally discarded after the first or second life cycle, making apparel account for up to 10 percent of a western consumer's environmental impacts. The I:CO solution makes it easy for the fashion industry to become part of the circular economy. Through an advanced take-back system, I:CO works to keep apparel, footwear and other textiles in a continuous closed loop cycle. Used shoes and clothing are collected in stores and retail outlets, where customers are financially rewarded for depositing their used items. Once collected, the textiles are sorted according to more than 350 criteria for designation. Used clothes can be labeled suitable for second-hand sale, recycling into fibers and paddings for new products or upcycling into products of equal or higher quality.
Transportation Finalist:
8D technologies (Canada)—Bike-sharing made easy
The bicycle is the lowest emitter of greenhouse gasses—even with the CO2 emissions of the food you need to power a bike. Therefore, bike-sharing systems are being adopted by more and more cities. However, their success largely depends on making them easy to use. With the app Spotcycle, 8D technologies has made bike-sharing fun, convenient and smartphone-friendly. With a few taps on your smartphone, the app locates nearby bike stations with availability, maps out bike paths and helps you navigate. With Spotcycle, cities don't have to invent their own bike-sharing technology. The app is already in sync with cities in North America, Australia and Europe.
IT Finalist:
Fairphone (Netherlands)—A smartphone with social values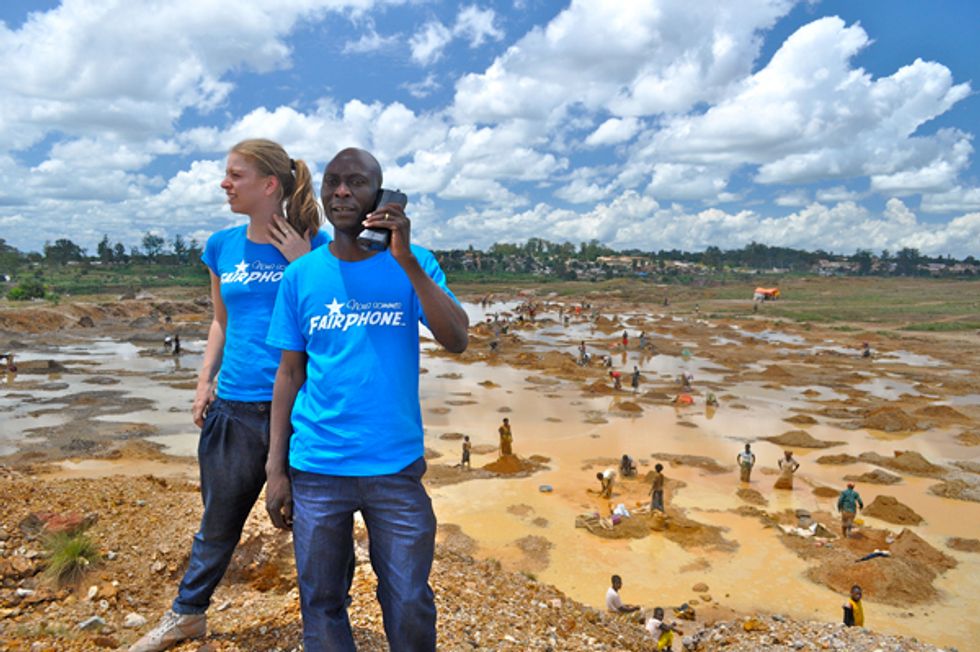 Fairphone produces socially-responsible mobile phones. Through the development, design and production of the phones, the social enterprise works to create positive social impact in the consumer electronics supply chain—from responsible mining, decent wages and working conditions to reuse and recycling. Wanting to contribute to a fairer economy, Fairphone began by redesigning the processes behind the production, making phones that use conflict-free minerals and are assembled in a factory with a worker-controlled welfare fund. Today, the social enterprise is making production systems transparent in order to address problems, stimulate conversation and find fairer solutions, especially in the areas of mining, design, manufacturing and product lifecycle. To date, Fairphone has sold nearly 50,000 phones from its first two production runs.
Education Finalist:
Shidhulai Swanirvar Sangstha (Bangladesh)—School boats combatting climate change
Climate change is worsening flooding around the globe. More than one million Bangladeshis could be displaced by rising sea levels by 2050. One consequence is that children cannot attend school for long periods of time, making it harder for them to escape poverty. By building a fleet of solar-powered school boats, the Bangladeshi initiative Shidhulai Swanirvar Sangstha has secured year-round education in flood-prone regions of Bangladesh. Each floating school boat collects students from different riverside villages, ultimately docking at the last destination where on-board classes begin. Solar lighting makes the schedule flexible, which provides for additional educational programs in the evening. Shidhulai's floating schools model has been replicated in Nigeria, Cambodia, Philippines, Vietnam and Zambia.
Energy Finalist:
Opower (U.S.)—Personal energy-efficient expert
Through use of big data, Opower has given energy utilities a new way of engaging with customers in order to improve energy efficiency. The software solution combines cloud technology, big data and behavioral science to produce data analyses and personalized information on how to save energy. To motivate reductions in energy consumption, utilities use Opower to share money-saving insights with customers via phone, web or email. Opower can also show households their energy usage compared to neighbors: an effective method in motivating people to save energy. Opower has enabled savings of over 4 terawatt-hours of energy, which is equivalent to $458 million in bill savings and over 6 billion pounds of carbon abated worldwide.
Health Finalist:
We Care Solar (U.S.)—Solar suitcases giving life
800 people die every day from preventable pregnancy and childbirth complications. 99 percent of these deaths occur in developing countries. We Care Solar has created a sustainable solution to the issue. The Solar Suitcase provides enough solar electricity for medical lighting, mobile communication and essential medical devices for rural areas and humanitarian settings. This enables safe and timely obstetric care, which ultimately improves maternal and neonatal outcomes. Additionally, the innovation allows emergency surgeries to be conducted around-the-clock in rural hospitals. The Solar Suitcase has already been introduced to more than 600 healthcare facilities in 20 countries, currently lighting up skilled care for over 247,000 childbearing mothers each year.
City Finalist:
Wecyclers (Nigeria)—Pedal-powered recycling
In Lagos, Nigeria, Wecyclers is fueling social and environmental change by enabling people in low-income communities to make money off of the unmanaged waste piling up in their streets. This is a response to the local waste crisis, where overburdened municipal governments collect only 40 percent of city garbage. The Wecyclers initiative has deployed a fleet of cargo bicycles to pick up, collect and recycle garbage in low-income neighborhoods. Families are encouraged to recycle their bottles, cans and plastics through an SMS-based program. For every kilogram of material recycled, the family receives Wecyclers points on their cell phone. Families can then redeem points for goods such as cell phone minutes, basic food items or household goods. The SMS-based program also sends collection reminders and instant updates on points. The initiative adds to the local economy by hiring personnel locally.
Resource Finalist:
Newlight Tech (U.S.)—Carbon-negative plastic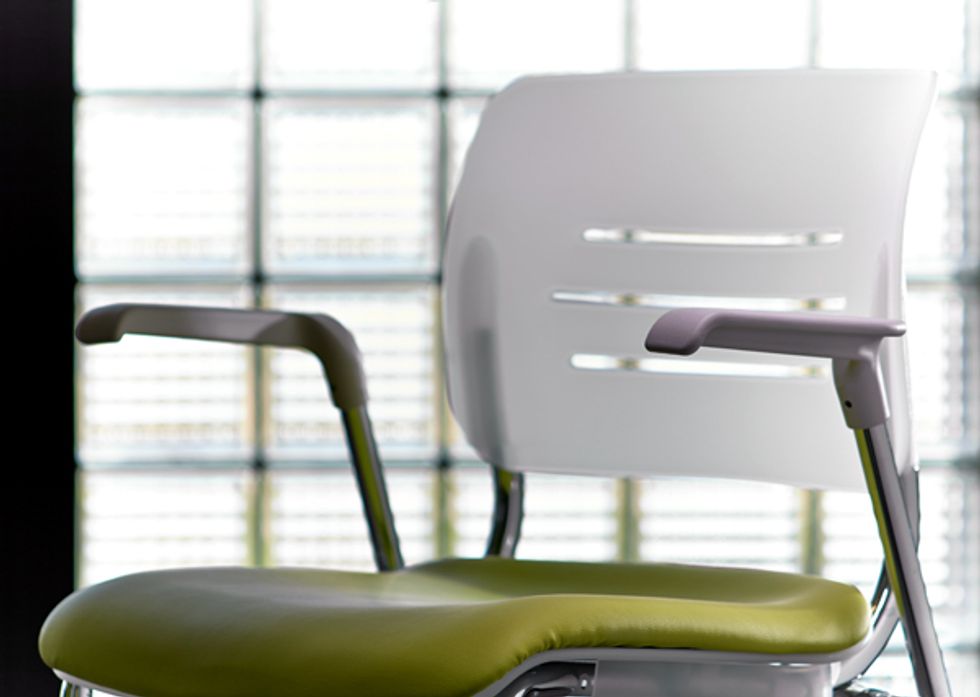 With its novel technology that converts greenhouse gases into plastic material, AirCarbon has disrupted the market by replacing oil-based plastics with a sustainable product that is competitive in both price and performance. AirCarbon is a carbon-negative plastic made from a process, where carbon from methane and other greenhouse gases in the air are captured and used in the manufacturing. Millions of tons of carbon are emitted into the air every day. AirCarbon uses the pollutants as resources to make products otherwise made from oil. Products made from AirCarbon are carbon-negative even after calculating the emissions from the energy used in production. AirCarbon is currently used to make chairs, bags and cell phone cases.
YOU MIGHT ALSO LIKE
Renewable Energy 'Creates More Jobs Than Fossil Fuels'
10 Reasons Renewable Energy Can Save the Planet
EcoWatch Daily Newsletter