This website uses cookies to ensure you get the best experience while browsing it. By clicking 'Got It' you're accepting these terms.
World's First Solar-Powered Lock Protects You and Your Bike
Jan. 27, 2015 01:06PM EST
Business
Remember that bicycle lock you had as a kid? Maybe you still have it? You close it and go on your way until you get back and insert the key or input the combination, assuming the lock hasn't been cut or jimmied and your bike is gone. Let's hope not.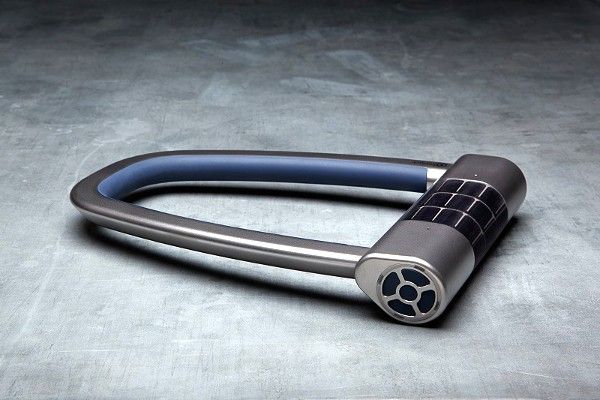 The Skylock isn't anything like that. The "intelligent" lock may not be able to take your bar exam for you, but when it comes to you and your bicycle, there's very little it can't do to keep you both safe and secure.
The keyless, Bluetooth-enabled smart lock was developed by a team of San Francisco-based engineers who call it "the world's first solar-powered connected bike lock." An app downloaded on the user's iPhone or Android device is the connection between him and his Skylock-equipped bike.
Yes, it controls the lock remotely, but it does much more than that. If someone is trying to cut the lock—a difficult and time-consuming process—the lock's triaxial accelerometer will have notified you that your bike is being tampered with before the thief can take off. According to the developers, "Any lock can be cut with enough time and the right tools. Since Skylock requires two cuts to break, this means you have twice the amount of time to respond to a theft alert." Sure, it can send a false alarm if someone accidentally bumps your bike but at least you can go check to see what's going on.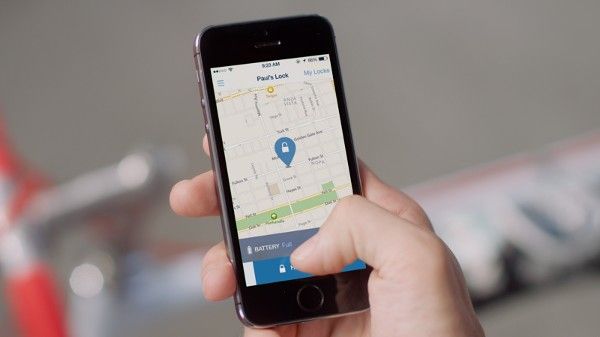 The Skylock can also be programmed so that if you are in an accident or get hit by a car it sends an automatic alert to a person or persons of your choice. The system only works if both phone and Skylock get a shock, so nothing will happen if you drop one or the other. What happens if both are in your backpack and you drop it? "The system will ask you if you are ok and take action if you don't reply, so if you activate this feature, keep this in mind and don't slam your backpack," they advise. That's probably good advice in general.
The Skylock isn't just convenient and protective, it's also eco-friendly. With its low-power design and solar-recharged battery, it needs little charging to provide power for up to months at a time. Although Skylock's developers say you're unlikely to run out of battery power (or your phone runs out) and find yourself locked out of your bike, they've got you covered.
"If you are ever running low, just plug in the USB charger and Skylock will be ready to guard you and your bike again," they say. "Skylock also has a built-in capacitive panel. Just type in a key code combination to unlock Skylock if your phone ever runs out of battery. Never worry about getting your bike stuck outside."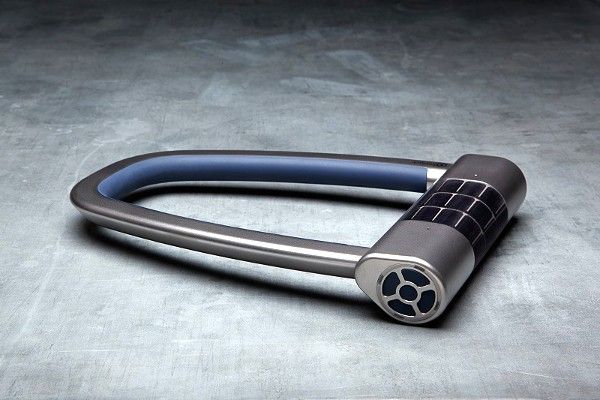 With Skylock, you can even share your bike with trusted friends. You can alert them to the bike's location and send them access to it via phone.
Cycling enthusiasts were excited enough by the Skylock that it blew through its first Indiegogo fundraising goal in a single day and raised double its set goal in the second.
Naturally, Skylock doesn't come cheap, but we know some serious cyclists that measure their dedication by how much money they are able to spend. Skylock can help them. While regular bike locks may run you anywhere from $10-$100, Skylock will retail for $250 but the company is taking preorders at $159. The lock should be in your hands before the summer cycling season is too far along.
YOU MIGHT ALSO LIKE
What Are the Best Cities for Cyclists?
Ride Your Bike to Work … And Share
EcoWatch Daily Newsletter
Assorted plastic bottles. mali maeder / Pexels
People carry children on a flooded street in Almoradi, Spain on Sept. 13. JOSE JORDAN / AFP / Getty Images
Large food companies are following in the footsteps of fast-food restaurants such as Burger King and KFC by offering meat alternatives. Getty Images
By Elizabeth Pratt
Hormel, Kellogg's, and Kroger are among the large companies now planning to offer "fake meat" products at grocery stores.
Experts say the trend toward plant-based meats coincides with consumers' desires to eat less meat.
However, experts urge consumers to closely check package labels as a product isn't necessarily healthy just because it's described as plant-based.
In grocery stores and fast-food outlets around the U.S., a revolution is taking place.
Colombia rainforest. Marcel Oosterwijk / CC BY-SA 2.0
Many of us think of the Amazon as an untouched wilderness, but people have been thriving in these diverse environments for millennia. Due to this long history, the knowledge that Indigenous and forest communities pass between generations about plants, animals and forest ecology is incredibly rich and detailed and easily dwarfs that of any expert.
picture-alliance / Newscom / R. Ben Ari
By Wesley Rahn
Plastic byproducts were found in 97 percent of blood and urine samples from 2,500 children tested between 2014 and 2017, according to a study by the German Environment Ministry and the Robert Koch Institute.

Pexels
Medically reviewed by Daniel Bubnis, MS, NASM-CPT, NASE Level II-CSS
Hot yoga has become a popular exercise in recent years. It offers many of the same benefits as traditional yoga, such as stress reduction, improved strength, and flexibility.
Lara Hata / iStock / Getty Images
By SaVanna Shoemaker, MS, RDN, LD
Rice is a staple in many people's diets. It's filling, inexpensive, and a great mild-tasting addition to flavorful dishes.