This website uses cookies to ensure you get the best experience while browsing it. By clicking 'Got It' you're accepting these terms.
World Water Week: 7 Reasons to Claim Water for Life, Not Coal
Sep. 01, 2014 12:39PM EST
Energy
Safe, affordable and accessible water is one of our planet's scarcest natural resources. Many people don't have access to fresh water for sanitation, agriculture or even to drink.
Yet, global water consumption by the power sector is growing; it's expected to more than double by 2035, with coal projects accounting for 50 percent of increased water use. Vast quantities of water are used in coal mining, coal washing and for cooling coal-fired power plants.
We cannot allow coal interests to grab already scarce water resources and at the same time dramatically increase their carbon pollution. That will only accelerate climate change and make water shortages even more acute.
What can you do?
Someone needs to tell the power sector that it's time to stop pumping out our water; this precious resource that people depend on for survival. That someone must be you.
Right now the most important event of the year on global water issues, World Water Week, is happening in Stockholm, Sweden. More than 200 organizations from around the world are discussing how best to divide up precious water resources.
Tweet and share these coal-water facts during World Water Week to send the message loud and clear: WATER IS FOR LIFE, NOT FOR COAL!
1. 2 billion people, or almost one-third of the world's population, live in countries with absolute water scarcity.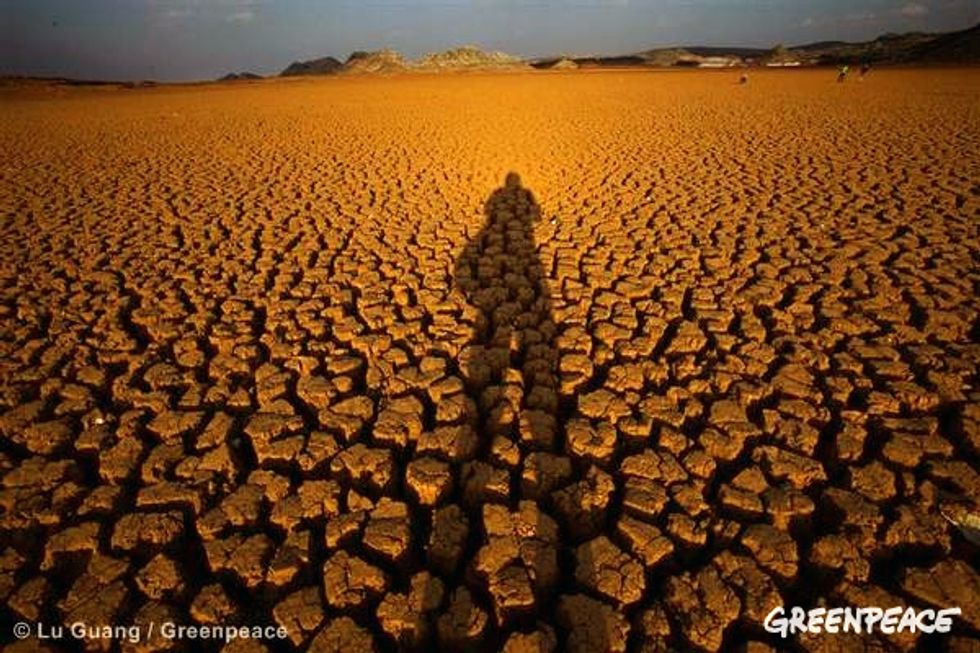 2. Coal is one of the most water-intensive methods of generating electricity. Every 3.5 minutes a typical coal-fired power plant withdraws enough water to fill an Olympic-sized swimming pool. Electricity is generated by burning coal to convert water into high-pressure steam to drive turbines; water is then used to cool the steam so it can go back to the boiler again. Water is also needed to wash and process coal before it is burned, to wash coal ash out, to reduce dust from the coal stockpile and to put out fires.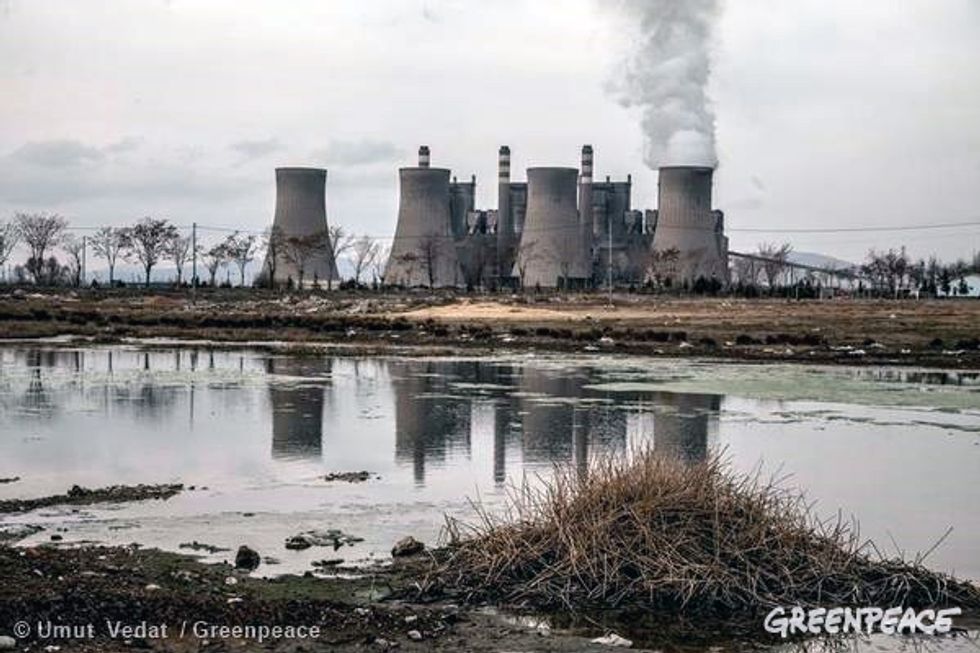 3. There are plans to construct at least 1,200 new coal-fired power plants and mega coal mines around the world. Much of the proposed expansion is in water-stressed regions, which already suffer from limited supplies of fresh water for sanitation, health and livelihoods.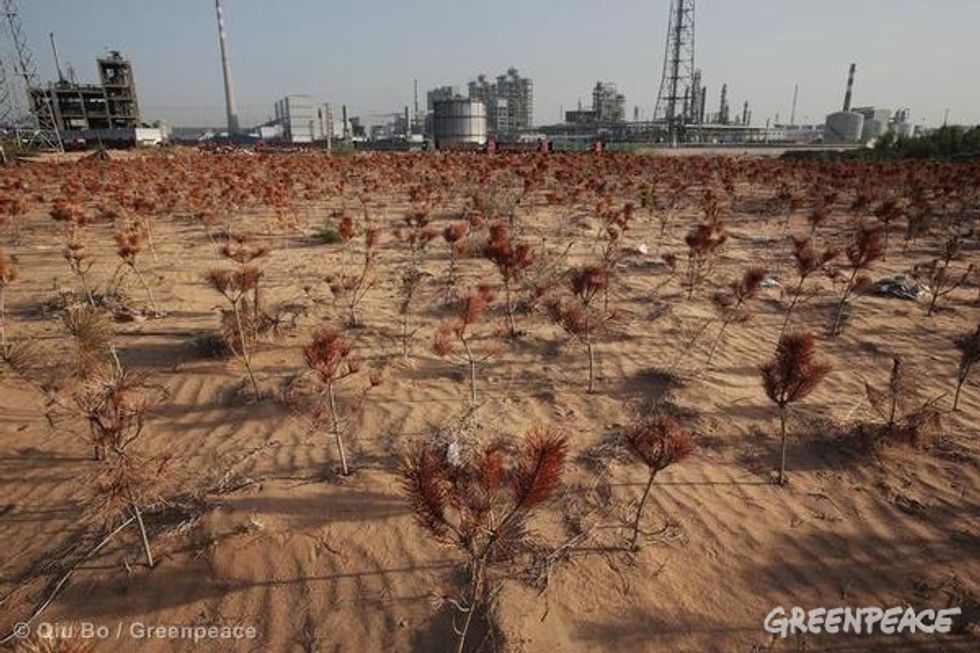 4. South Africa's energy utility Eskom uses 10,000 litres of water per second, yet local residents are forced to buy bottled water, because no clean drinking water is available to them.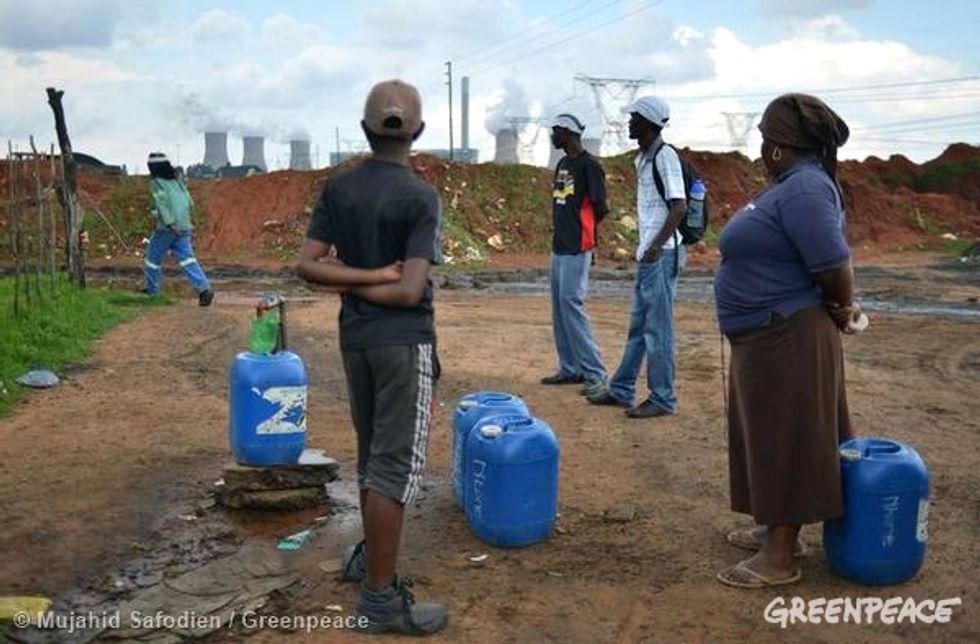 5. 16 mega coal power bases proposed in China will consume 10 billion cubic metres of water every year, equal to one-sixth of the annual flow of the iconic Yellow River.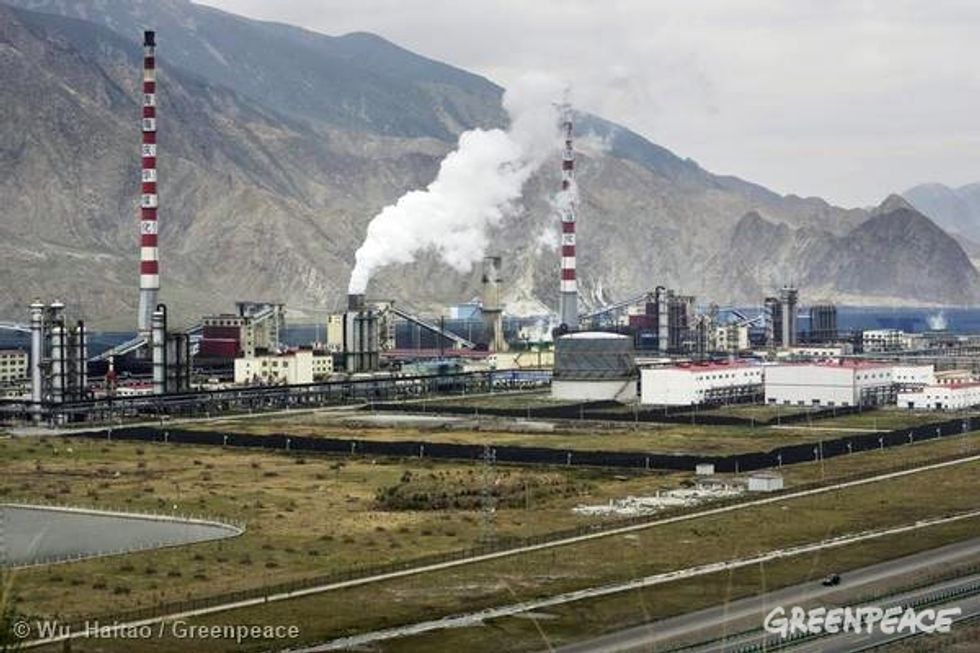 6. In the six worst-hit districts of India's Vidarbha region there were more than 6,000 documented cases of farmers committing suicide between 2001 and 2010 as their livelihoods failed due to lack of water for irrigation. And a total of 40,000 suicides in the whole of Maharashtra. Yet there are now plans to build a further cluster of 71 coal plants in Vidarbha.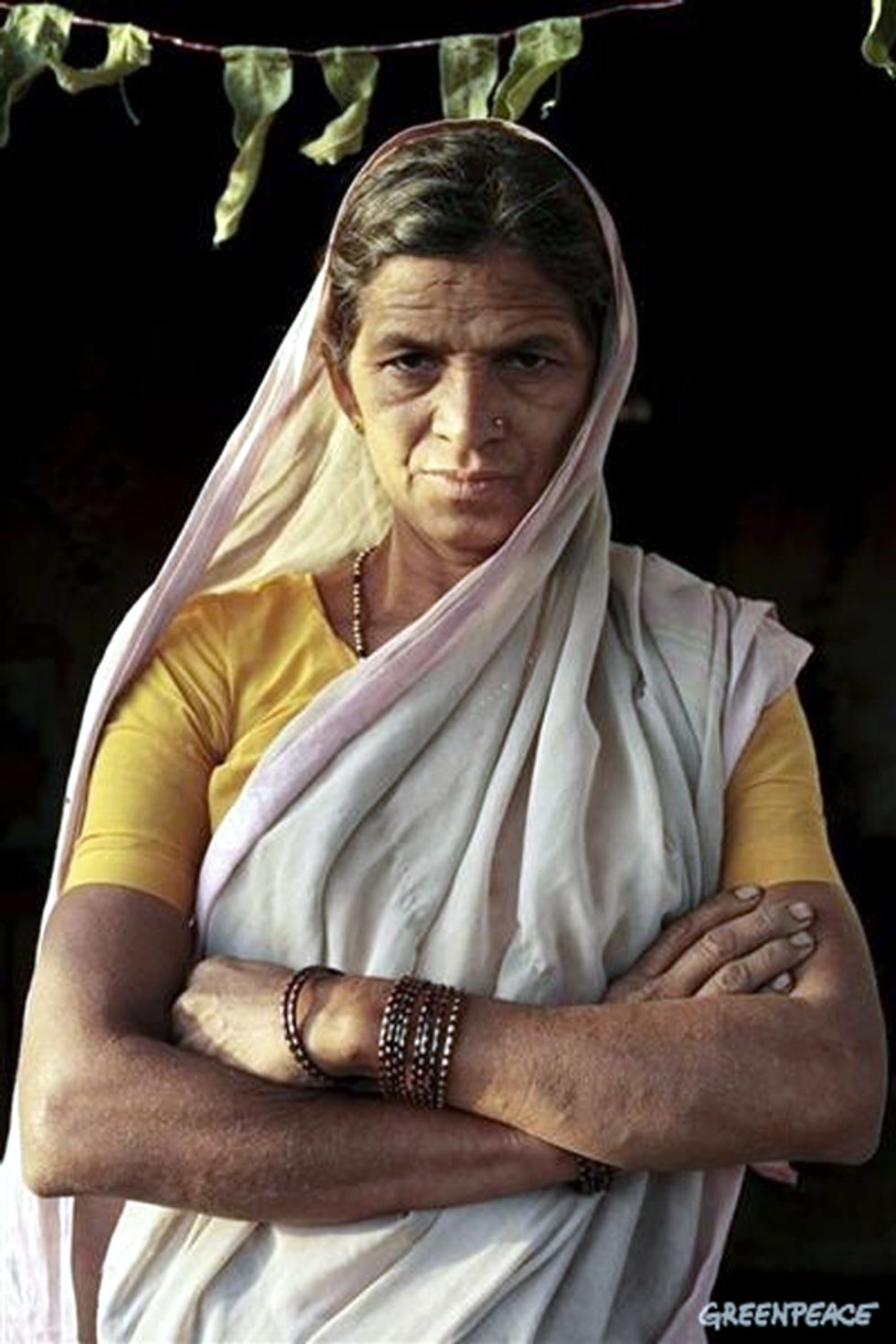 7. Wind-generated electricity uses no water. Go renewables!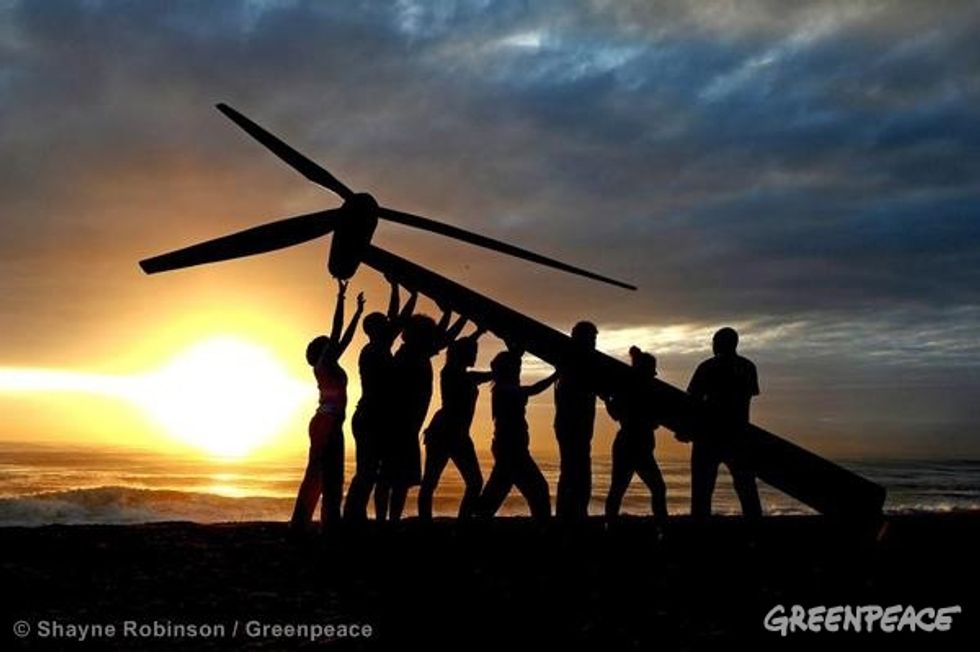 We have a choice
Energy-water conflicts are avoidable. In sharp contrast to coal, solar and wind power consume little or no water. And as well as being the most water-efficient ways of generating electricity they emit no greenhouse gases. Now is the time to stand up to the coal and power industries to stop their grab for dwindling water resources and to convince them to shift to clean, renewable energy.
YOU ALSO MIGHT LIKE
'Irreversible' Damage to Planet From Climate Change Says Leaked IPCC Report
Responding to Bill Gates and Jigar Shah on Powering World's Poorest Economies
Leonardo DiCaprio Narrates Climate Change Films Urging Shift From Fossil Fuels to Renewables
EcoWatch Daily Newsletter
U.S. President Donald Trump listens as Anthony Fauci, Director of the National Institute of Allergy and Infectious Diseases speaks in the Rose Garden for the daily coronavirus briefing at the White House on March 29 in Washington, DC. Tasos Katopodis / Getty Images
By Jake Johnson
Just over a month after proclaiming that the number of coronavirus cases in the U.S. would soon "be down to close to zero," President Donald Trump said during a press briefing on the White House lawn Sunday that limiting U.S. deaths from the pandemic to between 100,000 and 200,000 people would mean his administration and the country as a whole did "a very good job."
Dicamba is having a devastating impact in Arkansas and neighboring states. A farmer in Mississippi County, Arkansas looks at rows of soybean plants affected by dicamba. The Washington Post / Getty Images
Documents unearthed in a lawsuit brought by a Missouri farmer who claimed that Monsanto and German chemical maker BASF's dicamba herbicide ruined his peach orchard revealed that the two companies knew their new agricultural seed and chemical system would likely damage many U.S. farms, according to documents seen by The Guardian.
Washington State Governor Jay Inslee and other leaders speak to the press on March 28, 2020 in Seattle. Karen Ducey / Getty Images
A bushfire burns outside the Perth Cricket Stadium in Perth, Australia on Dec. 13, 2019. PETER PARKS / AFP via Getty Images

By Albert Van Dijk, Luigi Renzullo, Marta Yebra and Shoshana Rapley
2019 was the year Australians confronted the fact that a healthy environment is more than just a pretty waterfall in a national park; a nice extra we can do without. We do not survive without air to breathe, water to drink, soil to grow food and weather we can cope with.
By Fino Menezes
Everyone adores dolphins. Intelligent, inquisitive and playful, these special creatures have captivated humans since the dawn of time. But dolphins didn't get to where they are by accident — they needed to develop some pretty amazing superpowers to cope with their environment.