World Renowned Climate Scientists Provide Heartfelt Message About the Future of Our Planet
Apr. 22, 2015 09:13AM EST
Climate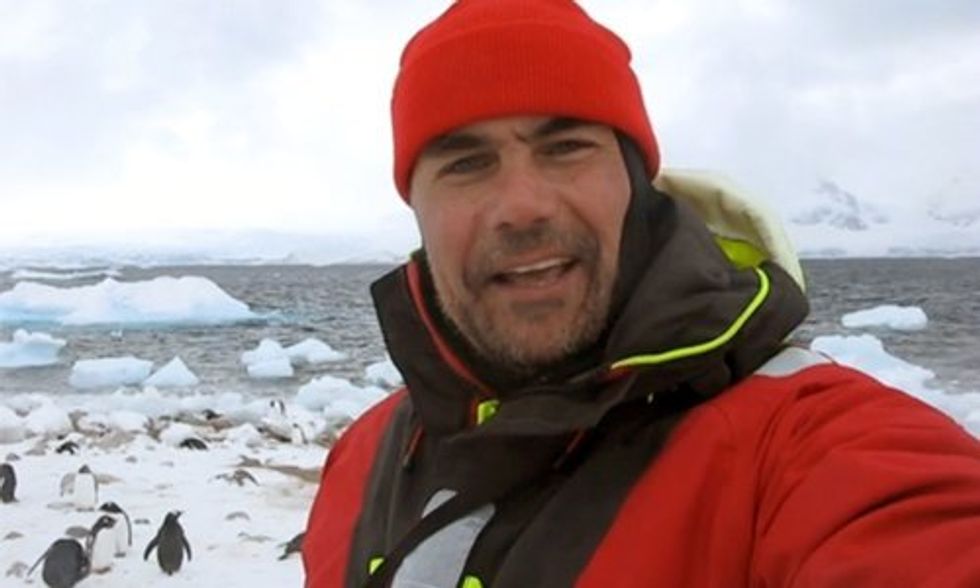 Last month we reported on the launch of the More Than Scientists campaign, which brings together climate scientists, advocacy organizations and the public in an innovative campaign that offers a unique glimpse into the real life stories, personal views and feelings of the experts on climate change.
Now in its second month, the campaign has grown to include more than 40 climate scientists and has reached millions of people with their heartfelt message of why climate change matters—what it will mean for our children and grandchildren.
One contributing scientist, Dr. Marcus Eriksen of 5 Gyres Institute, recently submitted his video from the Antarctic while on expedition with polar explorer Robert Swan. Two of Eriksen's videos are now featured on MoreThanScientists.org—one of him giving the gift of penguins to his 2 and a half year old daughter and the other explaining the connection between millions of plastic particles swimming in our oceans and climate change.
"I'm here in beautiful Antarctica and I'm studying plastic pollution," says Eriksen in his video. "It's important to me that we mitigate the impact of climate change. I'm not just a scientist, I'm also a husband and a father. It's my responsibility to leave this legacy of a cleaner place, a cleaner environment, a healthier habitat for my daughter and her generation."
With more than 30 partnering nonprofits and extensive media coverage of the launch, More Than Scientists is leading the charge in providing access to the climate experts that fully understand the reality our planet is facing.
Another new video uploaded to MoreThanScientists.org is from Mauri Pelto, professor of Environmental Science at the Nichols College and director of the North Cascade Glacier Climate Project. The video footage is of him and his three kids traversing the North Cascade range in Washington state and assessing different glaciers to see how climate change has impacted them. Pelto brought his kids because he "wanted them to see how climate change is impacting our world firsthand."
Watch here:
The More Than Scientists on-going campaign now boasts more than 250 videos with the goal of engaging millions more to get involved and focus on solutions. Check out the many other video here.
YOU MIGHT ALSO LIKE
United on the Road to Paris—and Beyond
13 Powerful Murals That Show Human's Impact on the Earth
Must-See: John Oliver and Martin Sheen Make Hilarious Doomsday Video
EcoWatch Daily Newsletter
Related Articles from EcoWatch
Recent Stories from EcoWatch