This website uses cookies to ensure you get the best experience while browsing it. By clicking 'Got It' you're accepting these terms.


The best of EcoWatch, right in your inbox. Sign up for our email newsletter!
World Oceans Day: Healthy Oceans = Healthy Planet
Jun. 08, 2016 08:29AM EST
Climate
June 8 marks World Oceans Day, but what if we celebrated oceans every day? Covering more than 70 percent of Earth's surface, oceans, more than anything, define our small blue planet. We should celebrate their complex and vibrant ecosystems, life-sustaining services, calming effects and unimaginable diversity, much of which we have not yet even discovered.
Summer is an especially rich time for ocean life. As days grow longer here in the northern hemisphere, abundance builds from the microscopic level as photosynthesis triggers phytoplankton to bloom, providing food for zooplankton such as krill. Krill then feed small fish like herring and sand lance, which in turn feed larger fish, dolphins and whales. This marine food web relies on a scale of unfathomable interconnectedness—yet it's easily disrupted.
Climate change, overfishing, pollution, industrial activity, shipping and events like El Niño are putting oceans under stress like never before. Sea levels are rising, fish migrating, oceans acidifying, coral reefs bleaching and phytoplankton disappearing and populations of iconic marine mammals like killer whales are plummeting.
The news for oceans hasn't been good lately and that worries Canadians. It's not just coastal communities that are defined and affected by oceans. Canada has the longest coastline in the world and people throughout Canada want the seas and all the marine life they support, to be healthy.
Fortunately, solutions to many ocean woes are within our grasp, although governments have been frustratingly slow to act over the past decade. Canada could protect marine areas, restore protective laws, conserve wild salmon and control open net-pen fish farms.
Our country's commitment to protect 10 percent of its marine environment by 2020 is a good start, but if we followed countries like Australia and the U.S, we'd aim higher. Canada could act to transform its reputation from laggard to leader on marine protection, plan for ocean management with an understanding of how ecosystems work and incorporate traditional Indigenous knowledge to give wildlife a chance to thrive.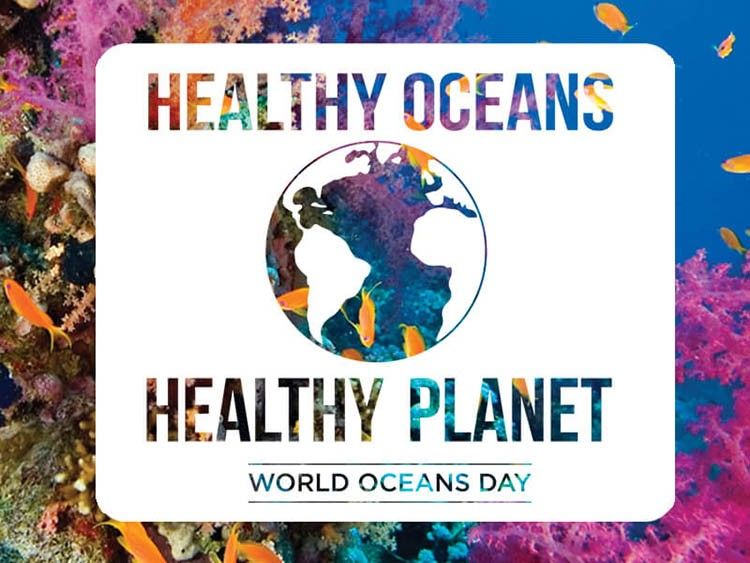 Pacific salmon, crucial to West Coast ecosystems, are especially in need of protection, but their numbers continue to decline. Few natural events are as dramatic and moving as millions of salmon returning from the oceans to spawn in streams, rivers and lakes. Driven by the imperative to reach spawning beds before their genetically programmed deaths, salmon fight past predators, hooks, nets and pollution, retaining the power to leap river barriers shortly before their lives end. Bears, eagles and other wildlife feed on the salmon, leaving their nitrogen-rich wastes to fertilize the magnificent coastal rainforests.
For almost 40 years, Canadian laws protected fish such as salmon and the water bodies where they live and spawn. The Fisheries Act was one legal tool to protect lakes and rivers, which offer benefits such as clean drinking water to nearby communities. But the federal government removed habitat protections from the act in 2012. Fish that aren't part of a defined, often commercial, fishery will remain vulnerable until protection is reinstated.
We still have much to learn about wild salmon, but we can take some practical steps to support them. A lot of time and money, about $37 million, was spent on one of the most comprehensive reviews of Pacific salmon management ever undertaken. It's been four years since BC Supreme Court Justice Bruce Cohen completed his Inquiry into the Decline of Sockeye Salmon in the Fraser River, yet few of his recommendations have been implemented. Fish biologists say that Canada's Wild Salmon Policy, adopted in 2005, also offers good management measures, but it isn't being followed either.
Salmon face other threats. Concerns over disease spread from salmon farms to wild salmon were heightened recently with the discovery of a new pathogen in farmed salmon. The virus connected to this disease plagues Norway's farmed salmon and is now common in penned Atlantic salmon and wild fish near BC fish farms.
Salmon are often indicators of the overall health of the ecosystems in which they live. When marine ecosystems are healthy, they provide food, jobs, recreation and culture. They are foundational life forces for whales, bears, eagles, forests and humans. We should celebrate their life-giving capacity by treating them with respect—not just on World Oceans Day, but every day!
YOU MIGHT ALSO LIKE
Leonardo DiCaprio, Prince William Celebrate Birth of Two Rare Baby Rhinos
228 Cities Around the World Take the Lead on Climate Action
EcoWatch Daily Newsletter
Pxhere
By Richard Denison
Readers of this blog know how concerned EDF is over the Trump EPA's approval of many dozens of new chemicals based on its mere "expectation" that workers across supply chains will always employ personal protective equipment (PPE) just because it is recommended in the manufacturer's non-binding safety data sheet (SDS).
By Grant Smith
From 2009 to 2012, Gregory Jaczko was chairman of the Nuclear Regulatory Commission, which approves nuclear power plant designs and sets safety standards for plants. But he now says that nuclear power is too dangerous and expensive — and not part of the answer to the climate crisis.
A lake in Rocky Mountain National Park. Brett Walton / Circle of Blue
By Brett Walton
When Greg Wetherbee sat in front of the microscope recently, he was looking for fragments of metals or coal, particles that might indicate the source of airborne nitrogen pollution in Rocky Mountain National Park. What caught his eye, though, were the plastics.
Gabriele Holtermann Gorden / Pacific Press / LightRocket / Getty Images
In a big victory for animals, Prada has announced that it's ending its use of fur! It joins Coach, Jean Paul Gaultier, Giorgio Armani, Versace, Ralph Lauren, Vivienne Westwood, Michael Kors, Donna Karan and many others PETA has pushed toward a ban.
This is a victory more than a decade in the making. PETA and our international affiliates have crashed Prada's catwalks with anti-fur signs, held eye-catching demonstrations all around the world, and sent the company loads of information about the fur industry. In 2018, actor and animal rights advocate Pamela Anderson sent a letter on PETA's behalf urging Miuccia Prada to commit to leaving fur out of all future collections, and the iconic designer has finally listened.
Amer Ghazzal / Barcroft Media / Getty Images
If people in three European countries want to fight the climate crisis, they need to chill out more.
That's the conclusion of a new study from think tank Autonomy, which found that Germany, the UK and Sweden all needed to drastically reduce their workweeks to fight climate change.
Amazon Employees for Climate Justice held a press conference after the annual shareholder meeting on May 22. Amazon Employees for Climate Justice
An artist's rendering of the recomposition facility. MOLT Studios
Washington became the first U.S. state to legalize human composting Tuesday, offering residents a more environmentally friendly way to dispose of their remains, AFP reported.
Mr.TinDC / Flickr / CC BY-ND 2.0
Many nutrients are essential for good health.