World Leaders Say Addressing Climate Change Offers Unprecedented Opportunities for Economic Growth
Sep. 16, 2014 10:04AM EST
Climate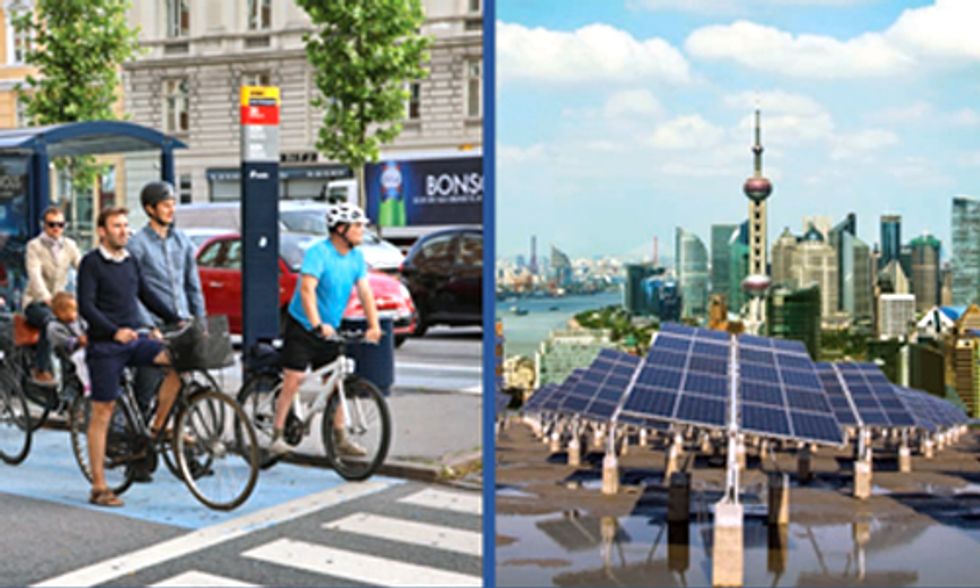 Calling it a "false dilemma," former President of Mexico Felipe Calderón, speaking as chair of the Global Commission on the Economy and Climate, disputed the idea that the world economy must suffer in order to fight climate change. He said that, on the contrary, addressing the climate offered unprecedented opportunities for economic growth.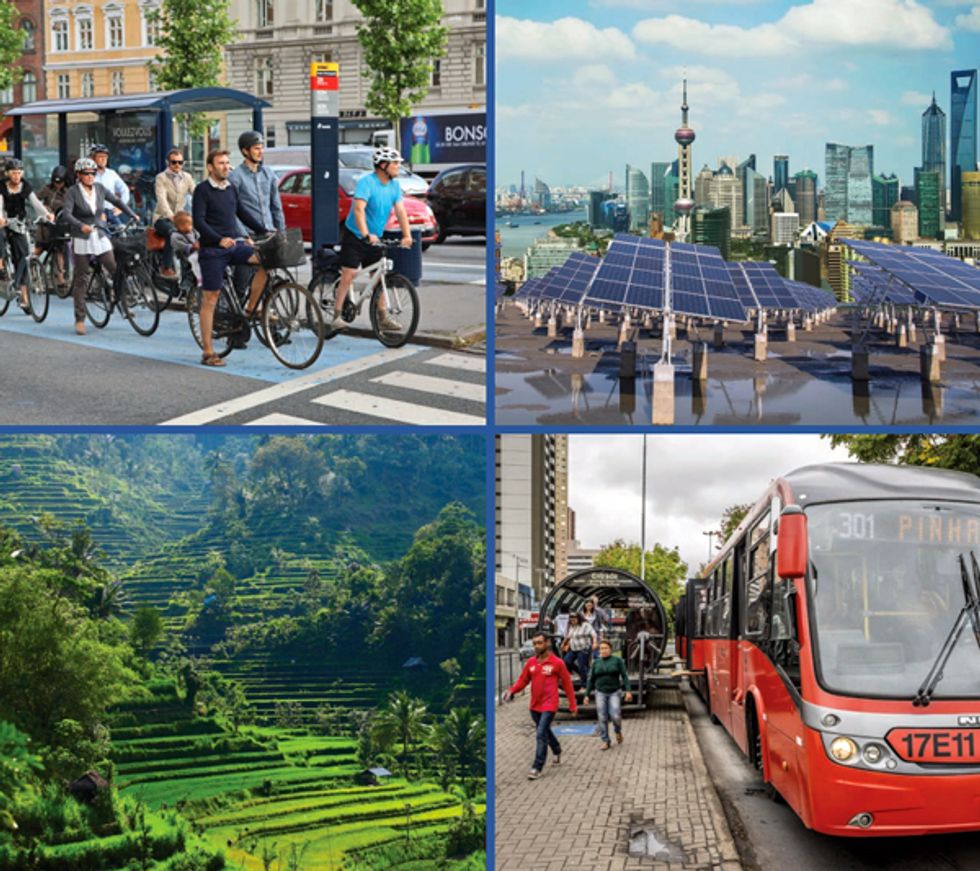 The group of 24 international government, business, finance and economic leaders released a report today, Better Growth, Better Climate: The New Climate Economy Report, with an event at UN headquarters in New York, attended by UN Secretary-General Ban Ki-Moon. The year-long study involved researchers in Brazil, China, Ethiopia, India, South Korea, the United Kingdom and United States.
"Today's report details compelling evidence on how technological change is driving new opportunities to improve growth, create jobs, boost company profits and spur economic development," said Calderón. "The report sends a clear message to government and private sector leaders: we can improve the economy and tackle climate change at the same time."
Saying "urbanization, rising consumption and population growth have put immense pressure on natural resources," the report outlined the potential investments that could fuel economic growth, estimating that as much as $90 trillion will be invested over the next 15 years in energy, urban infrastructure, and land use and agriculture to reduce environmental impacts.
It recommended that governments and businesses improve resource efficiency, invest in quality infrastructure, and encourage technological and business innovation, finding that all three areas offered opportunities for dramatic growth while improving quality of life. It emphasized the importance of an international climate agreement to create a level playing field and consistent government policies that don't leave businesses and investors wondering if a new administration will alter regulations.
The report included a 10-point global action plan that laid out the route to fighting climate change while stimulating the global economy and fighting poverty. Among other things, it suggested making urban areas more compact and reliant on public transportation, restoring degraded lands and ending deforestation, phasing out subsidies for fossil fuels, and investing in research and development in low-carbon technologies.
"The decisions we make now will determine the future of our economy and our climate," said economist Lord Nicholas Stern, co-chair of the commission. "If we choose low-carbon investment we can generate strong, high-quality growth—not just in the future, but now. But if we continue down the high-carbon route, climate change will bring severe risks to long-term prosperity."
"There is no option but to transform our world to a zero-carbon future," said commission member Sharan Burrow, general secretary of the International Trade Union Confederation. "We will fight to ensure that no one is left behind. This report breaks new ground and gives workers and businesses the confidence that there can be an economic plan which creates jobs and sets our planet on the course for survival."
YOU MIGHT ALSO LIKE
Companies Warn Investors Climate Change Threatens Their Bottom Line
3 Ways Businesses and Policymakers Can Walk the Talk to Conquer Climate Change
Carbon Pricing Alone Not Sufficient to Meet Challenges of Climate Change
EcoWatch Daily Newsletter
Recent Stories from EcoWatch