World Fisheries are in Trouble, Better Management Needed
Feb. 26, 2012 11:11AM EST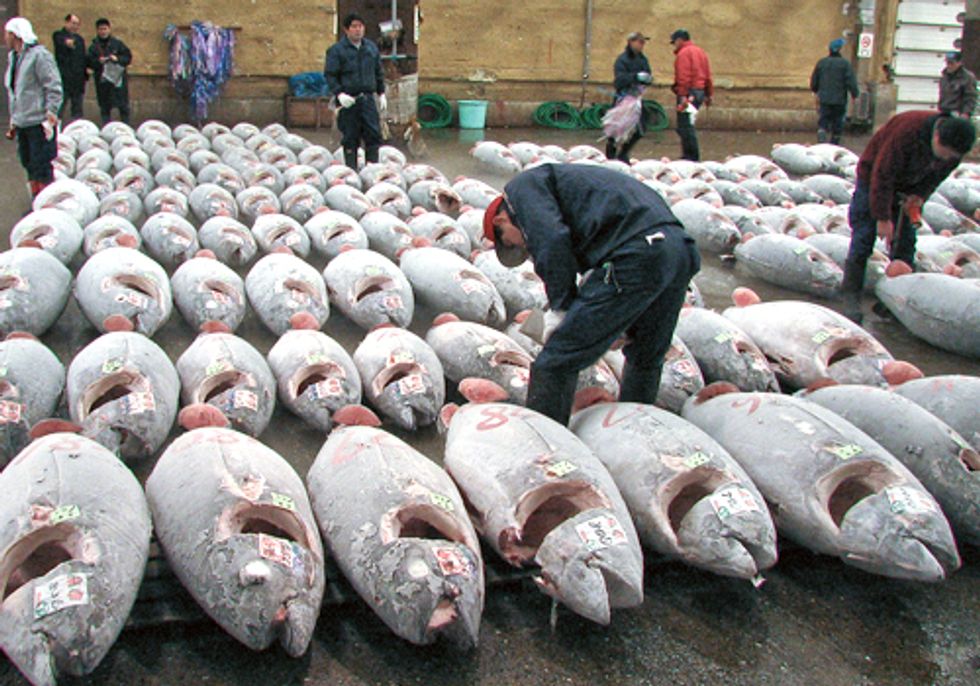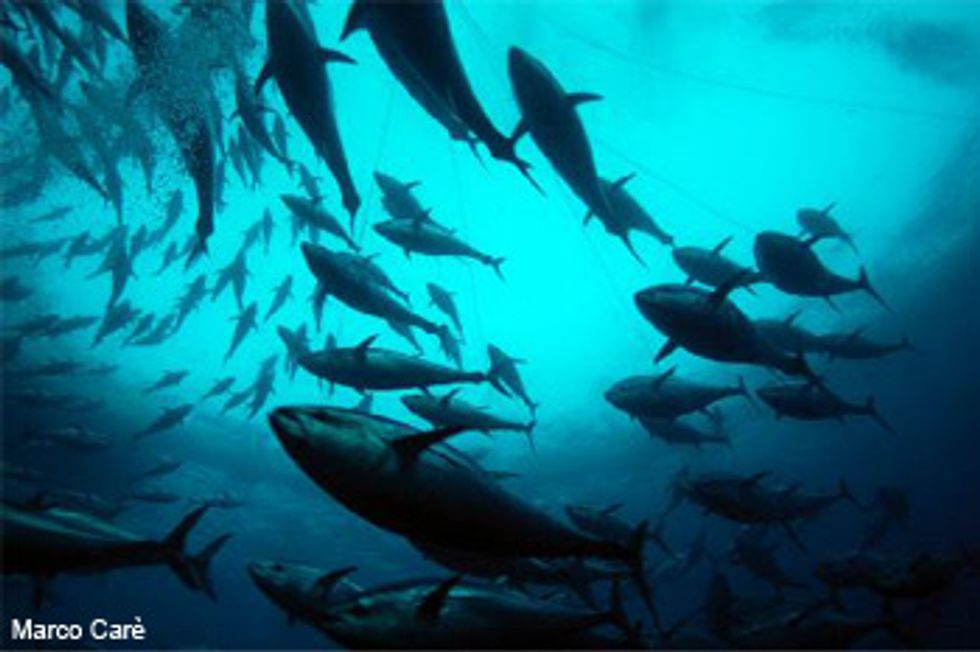 Regional fisheries management organizations (RFMOs) are international bodies made up of countries that share a practical and/or financial interest in managing and conserving fish stocks in a particular region. These include "coastal States," whose waters are home to at least a part of the identified fish stock, and "distant water fishing nations" (DWFN), whose fleets travel into areas where the fish stock occurs. RFMOs, established through international agreements or treaties, can take different forms. Some focus on regulating fishing for a particular species or group of species. Others have a broader mandate, with responsibility to ensure that the fishery does not negatively affect the wider marine ecosystem and the species within it.
There are approximately 17 RFMOs currently in existence covering various geographic areas, some of which overlap. Of these, five are the so-called tuna RFMOs, which manage fisheries for tuna and other large fish species such as swordfish and marlin. Together, the five tuna RFMOs cover nearly 91 percent of the world's oceans.
Although these bodies play an important role in facilitating cooperation among fishing countries, they have historically failed to prevent overfishing and maintain healthy fish stocks. Many RFMOs were established at a time when ocean resources were believed to be almost inexhaustible and most were not designed to limit fishing effectively or to manage its impact on the broader marine ecosystem. Furthermore, members of RFMOs often lack the political will or clear incentives to decrease the number of vessels authorized to fish in a particular area, or to base decisions on scientific advice. These narrow mandates and lack of resolve often hinder an RFMO from acting to protect sharks or other species in its convention area. Enforcement and compliance are also major issues, because it is often difficult to identify vessels, ports, authorities and countries that flout RFMO decisions.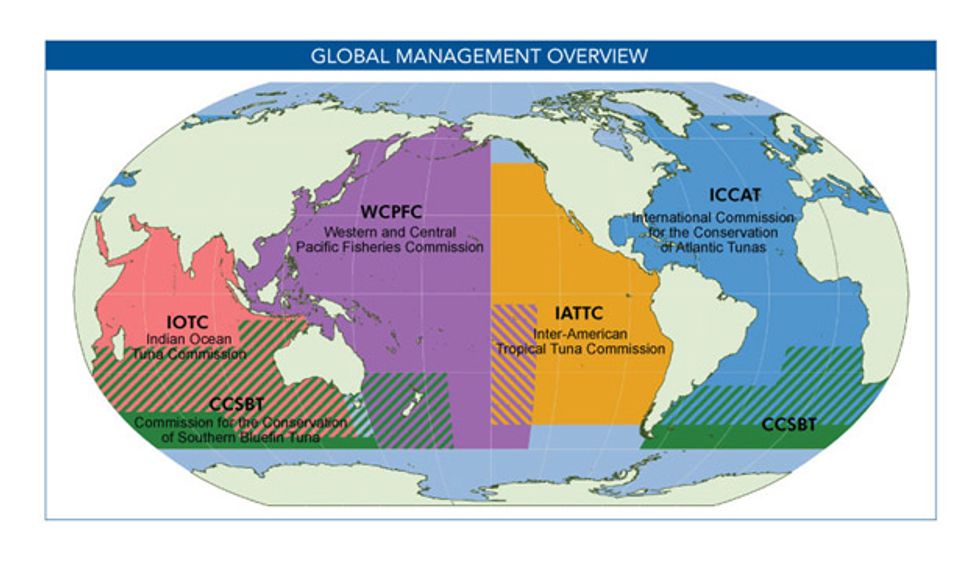 As a result, many of the world's fisheries are in trouble:
85 percent of global fish stocks are fished to the threshold of or past sustainability.
By one estimate, 80 to 90 percent of the world's big fish have been fished out.
At least 40 percent of marine life caught is either unused or unmanaged.
Despite ongoing challenges, efforts are being made to improve the functioning and performance of RFMOs and, by extension, the health of the fish populations and marine ecosystems in their management areas. The Pew Environment Group is playing an active role in this transformation by working with RFMOs to achieve specific conservation and management goals to protect tuna, sharks, and vulnerable deep-sea species and habitats, and to combat illegal, unreported, and unregulated (IUU) fishing. More generally, Pew is working to strengthen RFMOs as effective management institutions and to build the political determination for conservation action and accountability among influential members.
EcoWatch Daily Newsletter