World Bank Closes the Door on Coal Financing
Jun. 28, 2013 10:19AM EST
Climate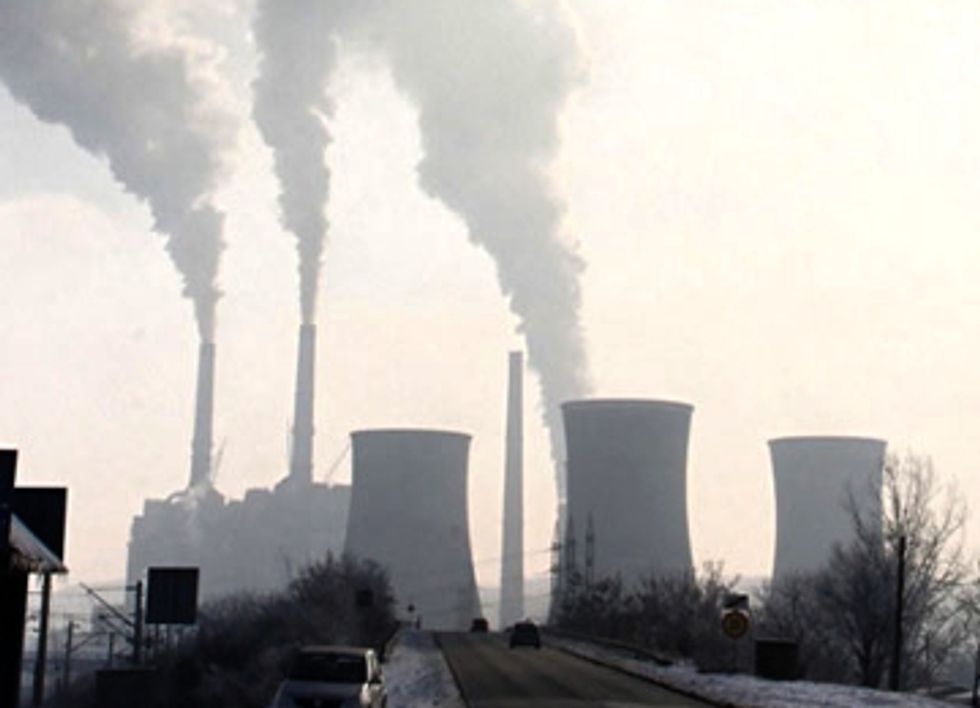 By Emily Saari
According to media reports, the World Bank plans to limit its financing of new coal-fired power plants to "rare circumstances," reflecting the Bank's increased focus on reducing the effects of climate change. A recent World Bank report warns that the world is currently heading towards 4 degrees Celsius of warming compared to pre-industrial levels, which could have disastrous impacts on people and nature worldwide.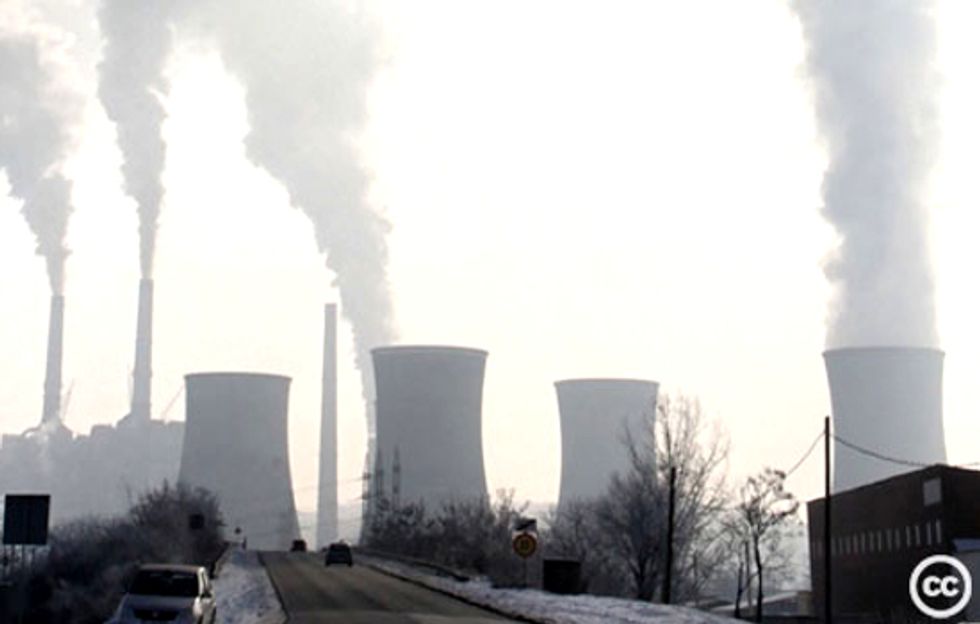 From the leaked World Bank report:
[The World Bank] will cease providing financial support for greenfield [new] coal power generation projects, except in rare circumstances where there are no feasible alternatives available to meet basic energy needs and other sources of financing are absent.
As a powerful funder of global energy projects—the Bank spent $8.2 billion on energy projects in the 2012 fiscal year—this decision is pivotal for shifting global investments away from coal, one of the dirtiest forms of energy. Coal power is responsible for 40 percent of the world's carbon dioxide emissions and a host of public health impacts.
Nicolas Mombrial, head of the development charity Oxfam's Washington office, said:
This plan could be a major boost in the transition needed from fossil fuels to renewable energy sources in the fight against the climate crisis, in a way that prioritizes the interests of poor people.
The U.S., the Bank's largest shareholder, affirmed this decision earlier in the week when President Obama announced that he would restrict U.S. funding for coal projects overseas. President Obama, however, indicated that his administration would fund new coal projects if they implemented carbon capture and sequestration (CCS) technology to limit the release of greenhouse gas emissions. CCS technology is controversial and has yet to be proven reliable on a large scale.
Still open for questioning is whether this decision will stop the World Bank from funding a controversial coal-fired power plant in Kosovo, a project highly criticized by local activists for its potential public health effects. In speaking of the controversy over the power plant in Kosovo, Tim Wirth, former undersecretary of state for global affairs under President Clinton and now vice chairman of the U.N. Foundation, said:
Kosovo, that's a tough decision. But of course they shouldn't build it. If the president makes decisions right after a major climate speech to fund a coal power plant right off the Adriatic, we're right back where we started. They're just getting themselves right back in the soup.
This announcement by the World Bank follows suit with recent reports by Australia's Climate Commission and the International Energy Agency warning that the world must leave 80 percent of all fossil fuel deposits in the ground if catastrophic climate change is to be avoided. Today's media reports are based on a leaked draft of a new World Bank plan, which is apparently scheduled for discussion by the World Bank board next month.
Visit EcoWatch's COAL and CLIMATE CHANGE pages for more related news on this topic.
——–
Click here to tell Congress to Expedite Renewable Energy.

EcoWatch Daily Newsletter
Related Articles from EcoWatch
Recent Stories from EcoWatch