World Bank Climate Envoy Delivers Powerful Message on Coming Low-Carbon Revolution
Nov. 12, 2015 02:06PM EST
Climate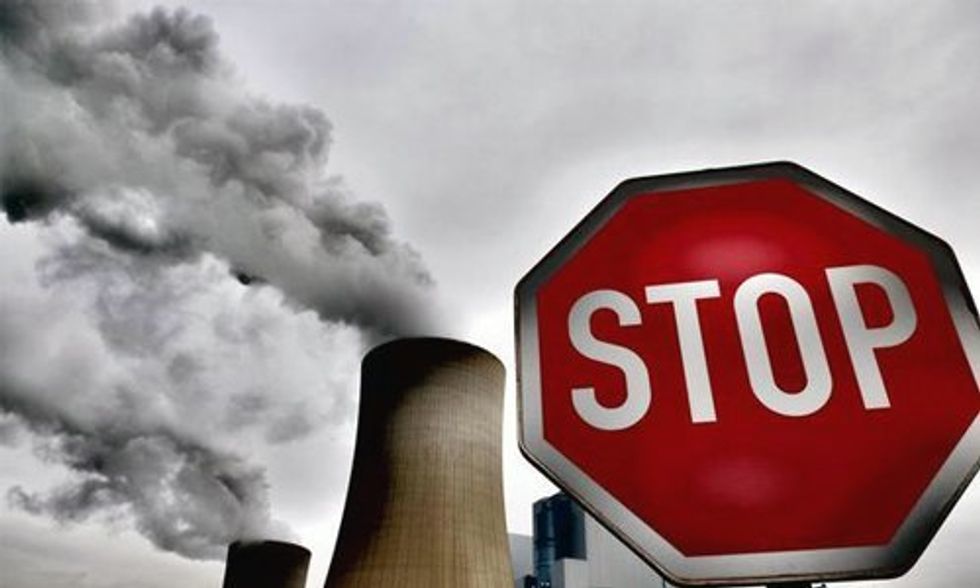 The World Bank's Rachel Kyte is a whirling dervish these days in advance of key international climate change negotiations, but she managed a quick stop-by this week at the University of Massachusetts-Boston to share her optimism that a big climate breakthrough is possible next month in Paris.
Which countries are doing the most to stop global warming? http://t.co/A0fN4yMdQ1 #keepitintheground #COP21 https://t.co/KlJ6iKjUyX

— Rachel Kyte (@Rachel Kyte)1445184735.0
"We're at a very different position than we were at Copenhagen [the '09 climate talks]. We're more on track for a pivot, not a pirouette," said Kyte, vice president and special envoy for climate change at the World Bank, speaking to a riveted audience Tuesday night.
Kyte's said her "excitement" is guided not by wishful thinking, but powerful shifts on the climate front, among those:
Contentious debates over climate science and the cost of action versus inaction are over. ""The cost of inaction will be brutal," Kyte said, pointing to the climate-influenced

El Nino

that is wreaking storm and marine life havoc right now across the Pacific Rim and beyond.
Climate risk has moved from a fringe college campus topic to a core economy-wide concern. Kyte referenced the

Bank of England's

recent warnings of more severe storms, crop failures, coastal flooding and overall economic instability.

 
Global investors are clamoring for action, as evidenced by a recent letter from more than 400 investors representing

$24 trillion—

yes, trillion—calling on governments to achieve an ambitious climate deal in Paris.
Unprecedented willingness of developed and developing countries alike to make strong climate commitments, known formally as Intended Nationally Determined Contributions (

INDCs)

. More than 145 countries, most of them developing countries, have already announced their INDCs, the latest being Fiji which committed this week to reduce its carbon emissions by 30 percent by 2030. "(They're a first-generation investment prospectus for a low-carbon world," she said.
Growing momentum for carbon pricing, including explicit support from most of the countries submitting INDCs as well as 1,000-plus companies, including a half dozen major European oil companies.
While it is clear "we're on the right side of history," Kyte says key obstacles remain before the low-carbon economy can really take off. Topping her list are fossil fuel subsidies which must be abolished and "silly politics," which is impeding coherent action in key political hubs like Washington, DC.
She also chided institutional investors a bit for their parochialism—"they won't invest south of the Alps"—on clean energy investing. Despite double-digit annual growth in developing countries, clean energy investing is still dominated entirely by multinational financial institutions. "Morocco is just as safe a market as Spain," she said, highlighting the potential for healthy 7 percent investment returns. "(Investor) money isn't moving as fast as it should be."
Peyton Fleming is a senior director at Ceres, a nonprofit sustainability advocacy group. Follow Peyton on Twitter @PeytonCeres.
YOU MIGHT ALSO LIKE
How COP21 Will Unleash Massive Global Renewable Energy Growth
Vandana Shiva: Agri-Corporations Attempt to Hijack COP21
What is COP21? Find Out in This 2 Minute Video
Corporate and Financial World Are Finally Ready to Take Climate Action
EcoWatch Daily Newsletter
Recent Stories from EcoWatch