This website uses cookies to ensure you get the best experience while browsing it. By clicking 'Got It' you're accepting these terms.
Women's Rights and Climate Change: What's the Connection?
Aug. 25, 2014 09:25AM EST
Climate

People ask me all the time what women's rights have to do with climate change. While it's obvious to me that we won't save the planet without women's leadership and participation, the environmental and feminist movements seem unrelated and rarely work in concert.
Here are the facts: Women make up more than half of the world's population. Women produce more than half of all food. In northern countries, we use as much gasoline as men and are as much of the problem. In the Southern Hemisphere, where climate chaos clearly hit first, women walk ever further for essential water and firewood.
We are already living the adverse effects of climate change. For women in regions of the world hit hardest, this means forcible displacement, devastating drought and floods that ruin harvests, water shortages, an increase in tropical diseases, and less food for them and their families. When women's rights are not protected, more women than men die from disasters, most of which, these days, are climate related.
More importantly, women are already implementing solutions in their communities. These solutions are simple, inexpensive and can grow or contract depending on the need. Women are organizing and protesting to defend their land, saving seeds, using solar panels on their huts and energy efficient cookstoves.
Like men, women need access to the right amount of money at the right time. If we want to combat climate change, we need to involve men and women.
"Mama" Aleta Baun, an award-winning Indonesian environmental activist, was the first grassroots woman to speak at the recent Summit on Women and Climate. This diminutive yet powerful indigenous leader organized women in several communities to fight against land grabbing by mining companies in her region of West Timor. They successfully kept four mining enterprises out by blocking their access to sites, sitting each day for months and weaving the traditional cloth that her people wear as turbans and skirts.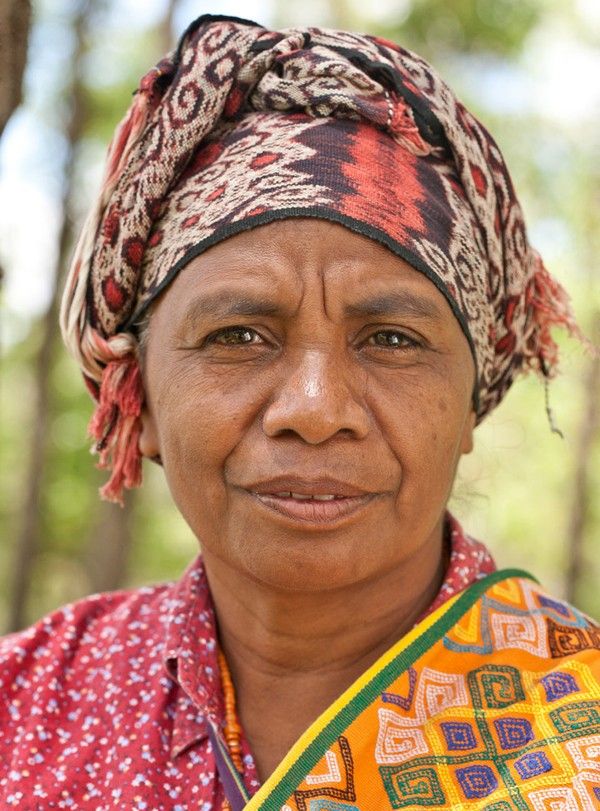 Indonesia is the third largest greenhouse gas emitting country in the world, largely because its carbon-sequestering forests are being burned and plundered for mining and palm oil development. A new report by the World Resources Institute showed that strengthening indigenous people's rights to forests such as those in Indonesia is an effective strategy for combating climate change.
By shutting down the mines, Mama Aleta is not only protecting forest her community considers sacred, but she also is helping curb climate change all around the world. She told me she considers herself both an environmentalist and a feminist.
Co-hosted by Global Greengrants Fund and International Network of Women's Funds, the purpose of the Summit on Women and Climate was to raise the voices of grassroots women and communities about climate change—at home, locally, regionally, nationally and internationally.
Representatives from the environmental and women's rights movements addressed specific challenges, such as the criminalization of activism and the pervasive forms of violence, including rape, used against women climate activists. Activist women leaders from around the world shared both the adaptive and mitigating strategies they are applying to counter climate chaos.
We heard from courageous Ursula Rakova, executive director of Tulele Peisa, a group in Papua New Guinea. Since 2007, Tulele Peisa has been moving more than 2,000 people from the Carteret Islands, an atoll steadily being submerged by rising sea levels, to the Autonomous Region of Bougainville.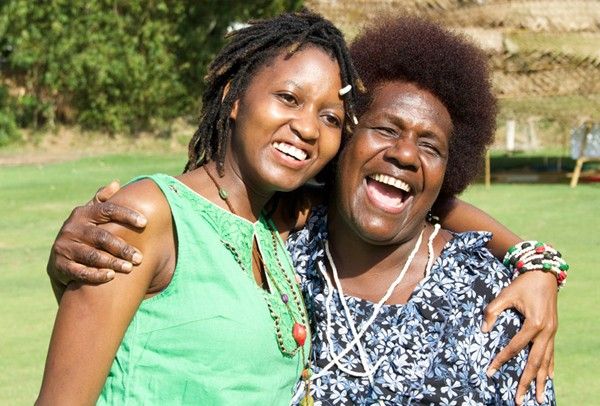 Due to storm surges and increasingly salty soil, Ursula's people—the world's first acknowledged "climate refugees"—can no longer grow enough food. Only the Elders are willing to stay. The government has provided little support. She told us that small grants from international organizations such as Global Greengrants have been absolutely essential. Next month, during Climate Week in New York, Ursula's organization will be awarded the Equator Initiative Prize.
You can hear Ursula tell her story in person in New York on Sept. 23 at this event.
I grew up in both the environment and women's movements. But, I've also suffered from the "one issue at a time" blinder. Earlier this year, I went to a conference in Mexico City about women human rights defenders. I feared that I might be cheating on my primary job at Global Greengrants by attending out of a more personal than "professional" interest.
I learned that in Mesoamerica, 40 percent of all women human rights defenders who are under threat, by far the largest category, are working on resource rights. I had incorrectly assumed that activists fighting violence against women, or for reproductive rights, or for freedom around their gender and sexual identities would dominate. These statistics again support the need to bring a gender analysis within the environmental movement.
At the Mexico City conference and again at the Summit on Women and Climate, I was fortunate to spend time with Berta Cáceres, the articulate, feisty general co-coordinator of an Indigenous organization in Honduras, Consejo Cívico de Organizaciones Populares e Indigenas de Honduras (COPINH), which Global Greengrants has funded on many occasions. Members of COPINH have been fighting against dams and other threats to their territory.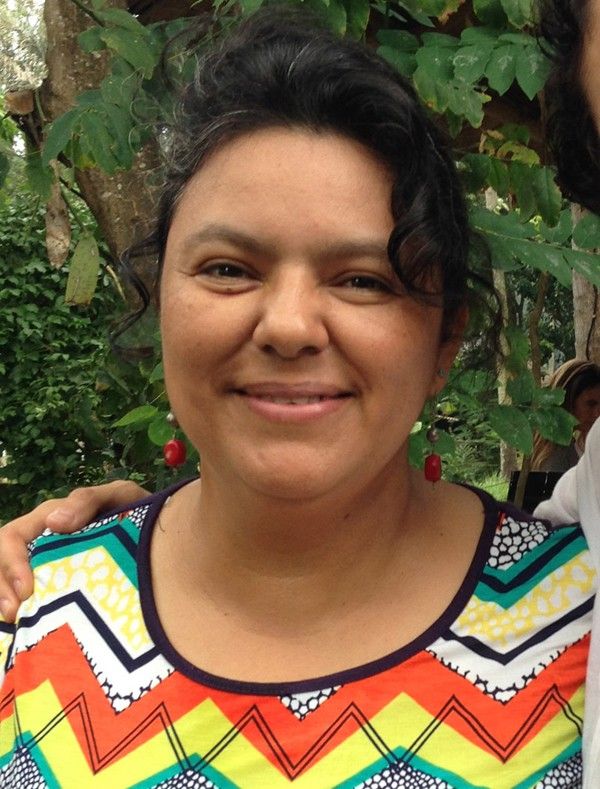 Berta has become the publically acknowledged head of the group, and threats against her by a repressive government and dam-hungry corporations have become dire. She's been jailed, her children and family terrorized, and she lives under a death threat. This year, Berta was a finalist for Front Line Defenders Award for Human Rights Defenders at Risk.
So where do we go from here?
Those of us who built relationships at the summit have pledged to work together to switch the paradigm regarding solutions to the climate crisis. Huge funding has already gone to large efforts and organizations that have accomplished very little. Meanwhile, more modest sums, strategically granted to women's groups at the local level, have proven more effective. Let's work to unite the environmental and women's movements on the most pressing issue of our time. And let's convince policy makers at all levels that grassroots women are part of the solution.
You Might Also Like
Leonardo DiCaprio Narrates Climate Change Films Urging Shift From Fossil Fuels to Renewables
Five Reasons Climate Deniers Are Dead Wrong
EcoWatch Daily Newsletter
Extreme weather events supercharged by climate change in 2012 led to nearly 1,000 more deaths, more than 20,000 additional hospitalizations, and cost the U.S. healthcare system $10 billion, a new report finds.
Giant sequoia trees at Sequoia National Park, California. lucky-photographer / iStock / Getty Images Plus
A Bay Area conservation group struck a deal to buy and to protect the world's largest remaining privately owned sequoia forest for $15.6 million. Now it needs to raise the money, according to CNN.
This aerial view shows the Ogasayama Sports Park Ecopa Stadium, one of the venues for 2019 Rugby World Cup. MARTIN BUREAU / AFP / Getty Images
The Rugby World Cup starts Friday in Japan where Pacific Island teams from Samoa, Fiji and Tonga will face off against teams from industrialized nations. However, a new report from a UK-based NGO says that when the teams gather for the opening ceremony on Friday night and listen to the theme song "World In Union," the hypocrisy of climate injustice will take center stage.
Vera_Petrunina / iStock / Getty Images Plus
By Wudan Yan
In June, New York Times journalist Andy Newman wrote an article titled, "If seeing the world helps ruin it, should we stay home?" In it, he raised the question of whether or not travel by plane, boat, or car—all of which contribute to climate change, rising sea levels, and melting glaciers—might pose a moral challenge to the responsibility that each of us has to not exacerbate the already catastrophic consequences of climate change. The premise of Newman's piece rests on his assertion that traveling "somewhere far away… is the biggest single action a private citizen can take to worsen climate change."

Volunteer caucasian woman giving grain to starving African children.
Bartosz Hadyniak / E+ / Getty Images
Food will be scarce, expensive and less nutritious," CNN warns us in its coverage of the UN's new "Climate Change and Land" report. The New York Times announces that "Climate Change Threatens the World's Food Supply."
By Adam Vaughan
Two-thirds of people in the UK think the amount people fly should be reined in to tackle climate change, polling has found.
Climate Week NYC
On Monday, Sept. 23, the Climate Group will kick off its 11th annual Climate Week NYC, a chance for governments, non-profits, businesses, communities and individuals to share possible solutions to the climate crisis while world leaders gather in the city for the UN Climate Action Summit.
By Pam Radtke Russell in New Orleans
Local TV weather forecasters have become foot soldiers in the war against climate misinformation. Over the past decade, a growing number of meteorologists and weathercasters have begun addressing the climate crisis either as part of their weather forecasts, or in separate, independent news reports to help their viewers understand what is happening and why it is important.