Women's Rights and Climate Change: What's the Connection?

People ask me all the time what women's rights have to do with climate change. While it's obvious to me that we won't save the planet without women's leadership and participation, the environmental and feminist movements seem unrelated and rarely work in concert.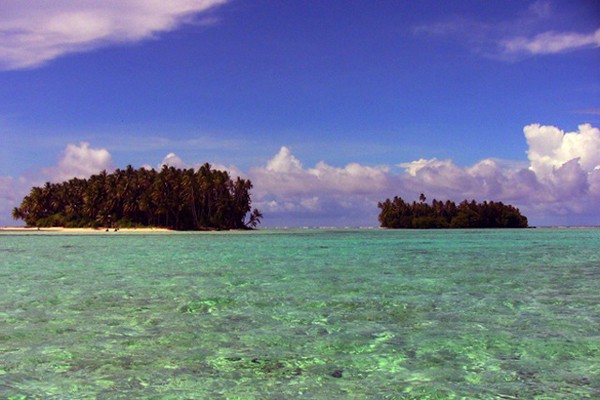 Here are the facts: Women make up more than half of the world's population. Women produce more than half of all food. In northern countries, we use as much gasoline as men and are as much of the problem. In the Southern Hemisphere, where climate chaos clearly hit first, women walk ever further for essential water and firewood.
We are already living the adverse effects of climate change. For women in regions of the world hit hardest, this means forcible displacement, devastating drought and floods that ruin harvests, water shortages, an increase in tropical diseases, and less food for them and their families. When women's rights are not protected, more women than men die from disasters, most of which, these days, are climate related.
More importantly, women are already implementing solutions in their communities. These solutions are simple, inexpensive and can grow or contract depending on the need. Women are organizing and protesting to defend their land, saving seeds, using solar panels on their huts and energy efficient cookstoves.
Like men, women need access to the right amount of money at the right time. If we want to combat climate change, we need to involve men and women.
"Mama" Aleta Baun, an award-winning Indonesian environmental activist, was the first grassroots woman to speak at the recent Summit on Women and Climate. This diminutive yet powerful indigenous leader organized women in several communities to fight against land grabbing by mining companies in her region of West Timor. They successfully kept four mining enterprises out by blocking their access to sites, sitting each day for months and weaving the traditional cloth that her people wear as turbans and skirts.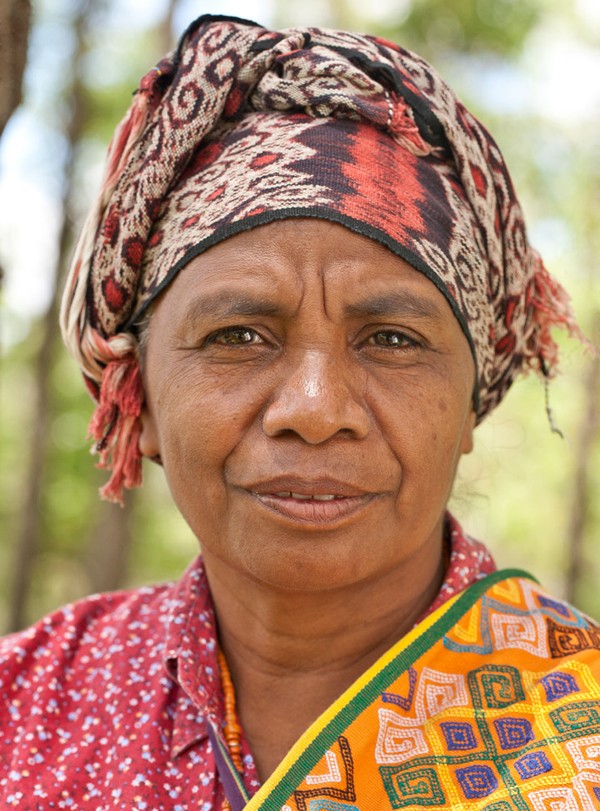 Indonesia is the third largest greenhouse gas emitting country in the world, largely because its carbon-sequestering forests are being burned and plundered for mining and palm oil development. A new report by the World Resources Institute showed that strengthening indigenous people's rights to forests such as those in Indonesia is an effective strategy for combating climate change.
By shutting down the mines, Mama Aleta is not only protecting forest her community considers sacred, but she also is helping curb climate change all around the world. She told me she considers herself both an environmentalist and a feminist.
Co-hosted by Global Greengrants Fund and International Network of Women's Funds, the purpose of the Summit on Women and Climate was to raise the voices of grassroots women and communities about climate change—at home, locally, regionally, nationally and internationally.
Representatives from the environmental and women's rights movements addressed specific challenges, such as the criminalization of activism and the pervasive forms of violence, including rape, used against women climate activists. Activist women leaders from around the world shared both the adaptive and mitigating strategies they are applying to counter climate chaos.
We heard from courageous Ursula Rakova, executive director of Tulele Peisa, a group in Papua New Guinea. Since 2007, Tulele Peisa has been moving more than 2,000 people from the Carteret Islands, an atoll steadily being submerged by rising sea levels, to the Autonomous Region of Bougainville.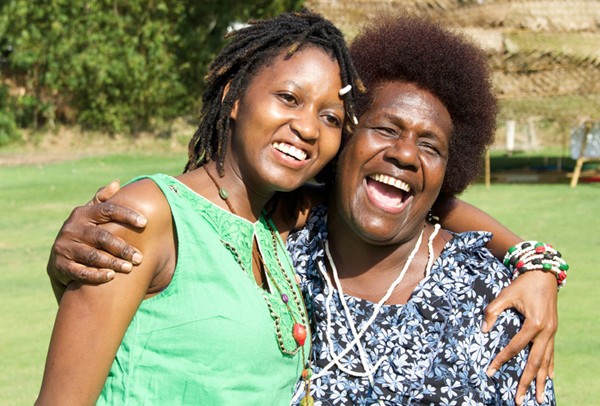 Due to storm surges and increasingly salty soil, Ursula's people—the world's first acknowledged "climate refugees"—can no longer grow enough food. Only the Elders are willing to stay. The government has provided little support. She told us that small grants from international organizations such as Global Greengrants have been absolutely essential. Next month, during Climate Week in New York, Ursula's organization will be awarded the Equator Initiative Prize.
You can hear Ursula tell her story in person in New York on Sept. 23 at this event.
I grew up in both the environment and women's movements. But, I've also suffered from the "one issue at a time" blinder. Earlier this year, I went to a conference in Mexico City about women human rights defenders. I feared that I might be cheating on my primary job at Global Greengrants by attending out of a more personal than "professional" interest.
I learned that in Mesoamerica, 40 percent of all women human rights defenders who are under threat, by far the largest category, are working on resource rights. I had incorrectly assumed that activists fighting violence against women, or for reproductive rights, or for freedom around their gender and sexual identities would dominate. These statistics again support the need to bring a gender analysis within the environmental movement.
At the Mexico City conference and again at the Summit on Women and Climate, I was fortunate to spend time with Berta Cáceres, the articulate, feisty general co-coordinator of an Indigenous organization in Honduras, Consejo Cívico de Organizaciones Populares e Indigenas de Honduras (COPINH), which Global Greengrants has funded on many occasions. Members of COPINH have been fighting against dams and other threats to their territory.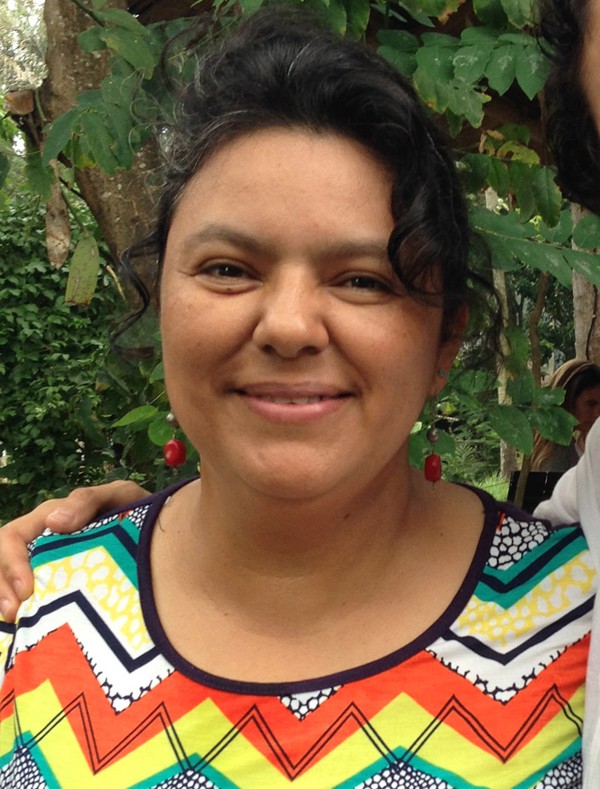 Berta has become the publically acknowledged head of the group, and threats against her by a repressive government and dam-hungry corporations have become dire. She's been jailed, her children and family terrorized, and she lives under a death threat. This year, Berta was a finalist for Front Line Defenders Award for Human Rights Defenders at Risk.
So where do we go from here?
Those of us who built relationships at the summit have pledged to work together to switch the paradigm regarding solutions to the climate crisis. Huge funding has already gone to large efforts and organizations that have accomplished very little. Meanwhile, more modest sums, strategically granted to women's groups at the local level, have proven more effective. Let's work to unite the environmental and women's movements on the most pressing issue of our time. And let's convince policy makers at all levels that grassroots women are part of the solution.
You Might Also Like
Leonardo DiCaprio Narrates Climate Change Films Urging Shift From Fossil Fuels to Renewables
Five Reasons Climate Deniers Are Dead Wrong
Jul. 21, 2017 01:50PM EST
Will Rose / Greenpeace
Eleven peaceful activists from the Greenpeace ship Arctic Sunrise have taken to the water in inflatable boats with handheld banners to oppose the Statoil Songa Enabler oil rig, 275 km North off the Norwegian coast, in the Arctic Barents sea.
The banners say: "People Vs. Arctic Oil" and are directed at Statoil and the Norwegian government, which has opened a new, aggressive search for oil in the waters of the Barents Sea.
Keep reading...
Show less
Jul. 21, 2017 10:34AM EST
Dominion Pipeline Monitoring Coalition
The Federal Energy Regulatory Commission (FERC) paved the way Friday for the 600-mile, 42-inch fracked gas Atlantic Coast Pipeline to proceed when it issued the final environmental impact statement (FEIS). A joint project of utility giants Duke Energy and Dominion Energy, the Atlantic Coast Pipeline would move fracked gas from West Virginia into Virginia and North Carolina.
In April, the Sierra Club submitted more than 500 pages of legal and technical comments on FERC's draft EIS, which were joined by more than 18,000 individual comments detailing opposition to the project. The pipeline has been met with widespread opposition, with more than 1,000 people participating in public hearings across the three affected states. The Sierra Club recently requested that FERC issue a new environmental review document analyzing information that came in after or late in, the public comment process.
Keep reading...
Show less
Jul. 21, 2017 08:25AM EST
Greenpeace / PolluterWatch
By Jessica Corbett
"It's time Rex Tillerson step down or be removed," said Gigi Kellett of Corporate Accountability International, following an announcement on Thursday that ExxonMobil will pay $2 million for violating U.S. sanctions against Russian officials while the now-secretary of state was the company's CEO.
"ExxonMobil demonstrated reckless disregard for U.S. sanction requirements," according to enforcement filing released by the Treasury Department's Office of Foreign Assets Control (OFAC), which issued the penalty. Though the fine is reportedly the maximum penalty allowed, it's pittance to one of the world's most profitable and powerful corporations, which last year reported a profit of $7.8 billion.
Keep reading...
Show less
Jul. 21, 2017 11:15AM EST
New analysis from Amory B. Lovins debunks the notion that highly unprofitable, economically distressed nuclear plants should be further subsi­dized to meet financial, security, reliability and climate goals. The analysis, which will appear shortly in The Electricity Journal, shows that closing costly-to-run nuclear plants and reinvesting their saved operating costs in energy efficiency provides cheaper elec­tricity, increases grid reliability and security, reduces more carbon, and preserves (not distorts) market integrity—all without subsidies.

Keep reading...
Show less
Jul. 21, 2017 08:44AM EST
Oil Change International / Twitter
By Christian Detisch and Seth Gladstone
In the wake of Senate Republicans' ever-deepening debacle over their flailing attempts to strip health insurance from 22 million people, Majority Leader Mitch McConnell is desperate to do something—anything—to show that he can get legislation passed. To this end, he's bypassing the standard committee review process to push a complex 850+ page energy bill straight to the full Senate floor. Perhaps not surprisingly, this legislation, the Energy and Natural Resources Act of 2017, would be a disaster for public health and our climate.
Keep reading...
Show less
Jul. 21, 2017 08:11AM EST
Rooftop solar panels on a beach house in southern Florida. TAI VIINIKKA / CC BY-NC-ND 2.0
A new law passed this week in South Miami will require all new homes built in the city to install solar panels. The measure, which was inspired by a proposal from a teenage climate activist, will go into effect in September.
The text of the ordinance details the climate impacts facing South Miami.
Keep reading...
Show less
Jul. 21, 2017 10:27AM EST
www.youtube.com
Keep reading...
Show less
Jul. 21, 2017 08:49AM EST
iStock
By Katherine Paul and Ronnie Cummins
A recent series of articles by a Washington Post reporter could have some consumers questioning the value of the U.S. Department of Agriculture's (USDA) organic seal. But are a few bad eggs representative of an entire industry?
Consumers are all for cracking down on the fraudulent few who, with the help of Big Food, big retail chains and questionable certifiers give organics a bad name. But they also want stronger standards, and better enforcement—not a plan to weaken standards to accommodate "Factory Farm Organic."
Keep reading...
Show less


Get EcoWatch in your inbox