Women's Rights and Climate Change: What's the Connection?

People ask me all the time what women's rights have to do with climate change. While it's obvious to me that we won't save the planet without women's leadership and participation, the environmental and feminist movements seem unrelated and rarely work in concert.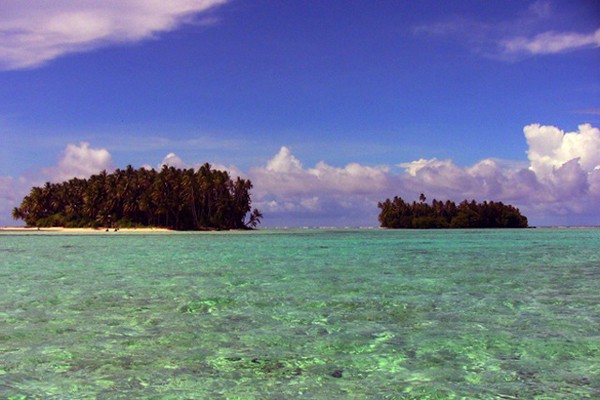 Here are the facts: Women make up more than half of the world's population. Women produce more than half of all food. In northern countries, we use as much gasoline as men and are as much of the problem. In the Southern Hemisphere, where climate chaos clearly hit first, women walk ever further for essential water and firewood.
We are already living the adverse effects of climate change. For women in regions of the world hit hardest, this means forcible displacement, devastating drought and floods that ruin harvests, water shortages, an increase in tropical diseases, and less food for them and their families. When women's rights are not protected, more women than men die from disasters, most of which, these days, are climate related.
More importantly, women are already implementing solutions in their communities. These solutions are simple, inexpensive and can grow or contract depending on the need. Women are organizing and protesting to defend their land, saving seeds, using solar panels on their huts and energy efficient cookstoves.
Like men, women need access to the right amount of money at the right time. If we want to combat climate change, we need to involve men and women.
"Mama" Aleta Baun, an award-winning Indonesian environmental activist, was the first grassroots woman to speak at the recent Summit on Women and Climate. This diminutive yet powerful indigenous leader organized women in several communities to fight against land grabbing by mining companies in her region of West Timor. They successfully kept four mining enterprises out by blocking their access to sites, sitting each day for months and weaving the traditional cloth that her people wear as turbans and skirts.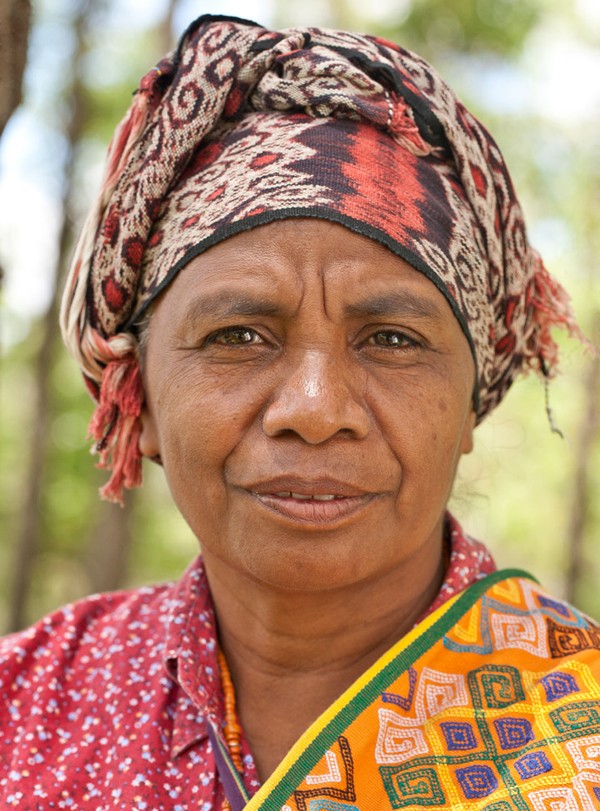 Indonesia is the third largest greenhouse gas emitting country in the world, largely because its carbon-sequestering forests are being burned and plundered for mining and palm oil development. A new report by the World Resources Institute showed that strengthening indigenous people's rights to forests such as those in Indonesia is an effective strategy for combating climate change.
By shutting down the mines, Mama Aleta is not only protecting forest her community considers sacred, but she also is helping curb climate change all around the world. She told me she considers herself both an environmentalist and a feminist.
Co-hosted by Global Greengrants Fund and International Network of Women's Funds, the purpose of the Summit on Women and Climate was to raise the voices of grassroots women and communities about climate change—at home, locally, regionally, nationally and internationally.
Representatives from the environmental and women's rights movements addressed specific challenges, such as the criminalization of activism and the pervasive forms of violence, including rape, used against women climate activists. Activist women leaders from around the world shared both the adaptive and mitigating strategies they are applying to counter climate chaos.
We heard from courageous Ursula Rakova, executive director of Tulele Peisa, a group in Papua New Guinea. Since 2007, Tulele Peisa has been moving more than 2,000 people from the Carteret Islands, an atoll steadily being submerged by rising sea levels, to the Autonomous Region of Bougainville.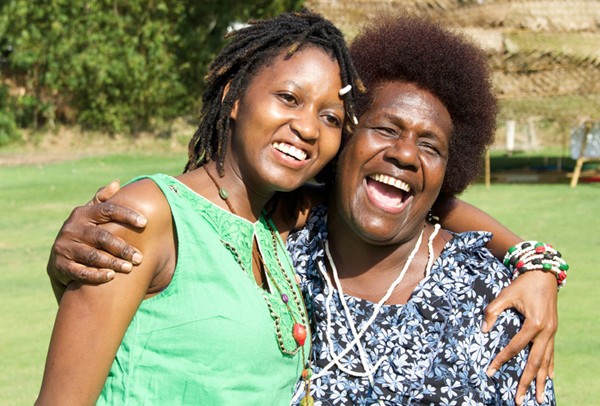 Due to storm surges and increasingly salty soil, Ursula's people—the world's first acknowledged "climate refugees"—can no longer grow enough food. Only the Elders are willing to stay. The government has provided little support. She told us that small grants from international organizations such as Global Greengrants have been absolutely essential. Next month, during Climate Week in New York, Ursula's organization will be awarded the Equator Initiative Prize.
You can hear Ursula tell her story in person in New York on Sept. 23 at this event.
I grew up in both the environment and women's movements. But, I've also suffered from the "one issue at a time" blinder. Earlier this year, I went to a conference in Mexico City about women human rights defenders. I feared that I might be cheating on my primary job at Global Greengrants by attending out of a more personal than "professional" interest.
I learned that in Mesoamerica, 40 percent of all women human rights defenders who are under threat, by far the largest category, are working on resource rights. I had incorrectly assumed that activists fighting violence against women, or for reproductive rights, or for freedom around their gender and sexual identities would dominate. These statistics again support the need to bring a gender analysis within the environmental movement.
At the Mexico City conference and again at the Summit on Women and Climate, I was fortunate to spend time with Berta Cáceres, the articulate, feisty general co-coordinator of an Indigenous organization in Honduras, Consejo Cívico de Organizaciones Populares e Indigenas de Honduras (COPINH), which Global Greengrants has funded on many occasions. Members of COPINH have been fighting against dams and other threats to their territory.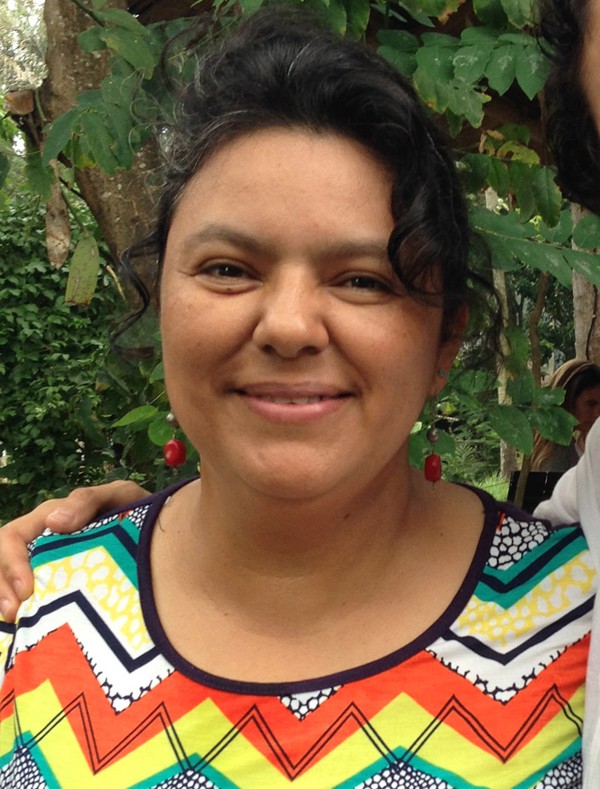 Berta has become the publically acknowledged head of the group, and threats against her by a repressive government and dam-hungry corporations have become dire. She's been jailed, her children and family terrorized, and she lives under a death threat. This year, Berta was a finalist for Front Line Defenders Award for Human Rights Defenders at Risk.
So where do we go from here?
Those of us who built relationships at the summit have pledged to work together to switch the paradigm regarding solutions to the climate crisis. Huge funding has already gone to large efforts and organizations that have accomplished very little. Meanwhile, more modest sums, strategically granted to women's groups at the local level, have proven more effective. Let's work to unite the environmental and women's movements on the most pressing issue of our time. And let's convince policy makers at all levels that grassroots women are part of the solution.
You Might Also Like
Leonardo DiCaprio Narrates Climate Change Films Urging Shift From Fossil Fuels to Renewables
Five Reasons Climate Deniers Are Dead Wrong
Werner Baumann (left), CEO of Bayer AG, and Hugh Grant, chairman and CEO of Monsanto. Bayer
The European Commission, the European Union's executive arm, announced Tuesday it has opened an in-depth investigation into Bayer's proposed $66 billion takeover of Monsanto over "concerns that the merger may reduce competition in areas such as pesticides, seeds and traits."

The controversial merger, if successful, will form the world's largest integrated seed and pesticide company.
Keep reading...
Show less
www.youtube.com
U.S. Environmental Protection Agency (EPA) administrator Scott Pruitt appears in a video sponsored by the beef industry calling on farmers and ranchers to file official comments on a proposal to withdraw and rewrite the Obama-era "Waters of the United States" rule (or WOTUS) before the Aug. 28 deadline.
The National Cattlemen's Beef Association (NCBA) video was produced by the beef lobbying organization's policy division, Beltway Beef and was released last week. Notably, NCBA spent $117,375 in lobbying last year.
Keep reading...
Show less
Two years ago, Stanford University professor Mark Jacobson and his collaborators published a widely circulated study that detailed how the U.S. can eliminate nuclear, biofuels and fossil fuels and transition to 100 percent renewable energy by 2050.
Now, in a paper published Wednesday in the new scientific journal Joule, Jacobson and 26 co-authors created clean energy roadmaps not just for the 50 United States, but for 139 individual countries.

Keep reading...
Show less
Subtitle removed and sidebar altered on federal health website. EDGI
The effects of climate change is inextricably linked to human health. The burning of fossil fuels releases carbon dioxide and other greenhouse gases that traps heat in the atmosphere, causing global temperatures to spike, air quality to worsen, all while fueling droughts, floods and storms that impact food and water security.
Climate change is making us sick in many ways, but it appears that the Trump administration trying to downplay this fact.
Keep reading...
Show less
Pax Ahimsa Gethen / Wikimedia Commons
By Steve Horn
Energy Transfer Partners, owner of the Dakota Access pipeline, has filed a $300 million Racketeer Influenced and Corrupt Organizations (RICO) lawsuit against Greenpeace and other environmental groups for their activism against the long-contested North Dakota-to-Illinois project.
In its 187-page complaint, Energy Transfer alleges that "putative not-for-profits and rogue eco-terrorist groups who employ patterns of criminal activity and campaigns of misinformation to target legitimate companies and industries with fabricated environmental claims and other purported misconduct" caused the company to lose "billions of dollars."
Keep reading...
Show less
ExxonMobil misled the public on what it knew about climate change and its link to fossil fuels, according to a groundbreaking new analysis of the company's internal and external communications.
In a study published Tuesday in the journal Environmental Research Letters, Harvard postdoctoral fellow Geoffrey Supran and professor Naomi Oreskes reviewed nearly 200 communications on climate change from the oil giant, including scientific research, internal company memos and paid editorial features in the New York Times.
Keep reading...
Show less
Energy
Aug. 22, 2017 12:55PM EST
Tallahassee Democrat / Twitter
The U.S. District Court of Appeals ruled 2-1 Tuesday saying that the Federal Environmental Energy Regulatory Commission (FERC) failed to adequately review the environmental impacts of the greenhouse gas (GHG) emissions of the fracked gas Sabal Trail pipeline, which runs more than 500 miles through Alabama, Georgia and Florida.
Keep reading...
Show less
Offshore Staghorn coral nursery. Rescue-A-Reef, UM Rosenstiel School of Marine and Atmospheric Science
As ocean waters warm and acidify, corals across the globe are disappearing. Desperate to prevent the demise of these vital ecosystems, researchers have developed ways to "garden" corals, buying the oceans some much-needed time. University of Miami Rosenstiel School marine biologist Diego Lirman sat down with Josh Chamot of Nexus Media to describe the process and explain what's at stake. This interview has been edited for length and clarity.
Keep reading...
Show less


Get EcoWatch in your inbox