This website uses cookies to ensure you get the best experience while browsing it. By clicking 'Got It' you're accepting these terms.


The best of EcoWatch, right in your inbox. Sign up for our email newsletter!
Wolves Poised to Lose Endangered Species Act Protections
Jun. 07, 2013 01:35PM EST
By Laura Beans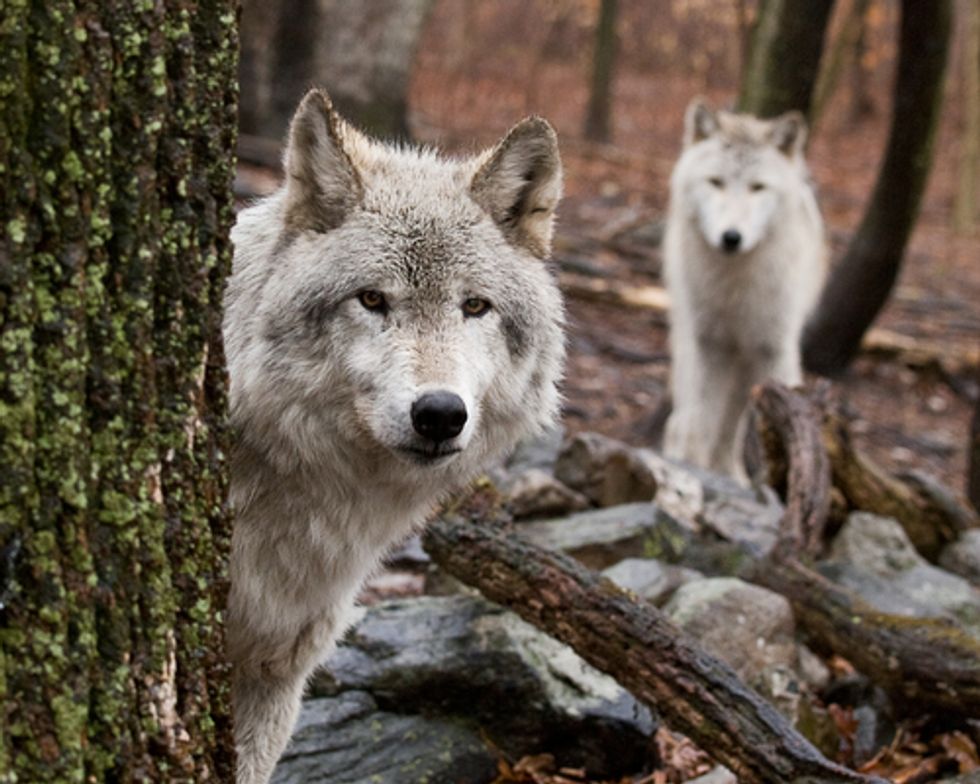 Photo courtesy of Shutterstock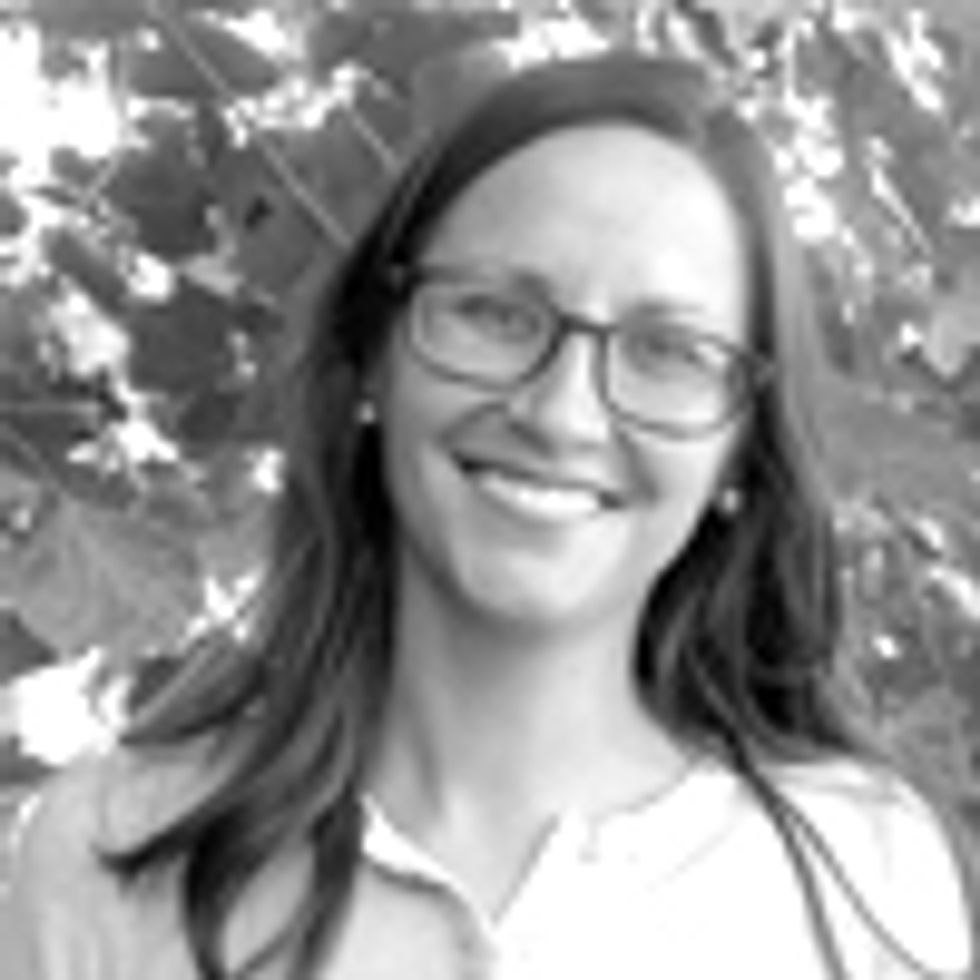 Today the U.S. Fish and Wildlife Service proposed removing federal Endangered Species Act (ESA) protections for wolves across nearly the entire lower 48 states. The gray wolf, one of North America's most iconic native predators, once thrived throughout the U.S. But after centuries of trapping, hunting and poisoning, the wolf population has been devastated. By the 1980s, only a few small pockets of survivors remained in the continental U.S.
"This proposal sets an unfortunate low bar for endangered species recovery in the United States," said Jamie Rappaport Clark, president of Defenders of Wildlife. "Wolves currently inhabit only a fraction of their former range, and this proposal will cut off wolf recovery from vast areas of suitable habitat out west where the species can still thrive."
"Frankly, it's disappointing that the federal government is ready to throw in the towel when wolves are still missing from key states like Colorado, California and Utah. These states have excellent habitat for wolves and can benefit both economically and ecologically from the return of wolves," said Clark.
The proposed rule removes federal ESA protections for all gray wolves in the lower48 states (except for a small population of Mexican wolves in Arizona and New Mexico, where only about 75 wild wolves remain) and would be disastrous for the recovery of the species. The proposal largely relies on scientifically disputed classifications of wolf subspecies, and fails to account for the fact that wolves have yet to recover in many parts of the country, even where excellent wolf habitat still exists.
"With today's proposal, the federal government walks away from wolf recovery before the job is done," said Doug Honnold, an Earthjustice attorney who has fought in court for wolves in the northern Rockies for decades. "The U.S. Fish and Wildlife Service is charged with ensuring the survival of species and today's announced proposal is a huge step in the opposite direction."
Over the past thirty years wolf recovery in America has had some great successes, from the reintroduction of wolves in the northern Rocky Mountains, to the revitalization of populations in the western Great Lakes states.
But wolves have yet to recover in additional parts of the country—including the Pacific Northwest, northern California, the southern Rocky Mountains and the Northeast—where prime wolf habitat still exists.
Further, as seen after wolves lost federal protections in Wyoming, Montana and Idaho, states charged with ensuring the survival of gray wolf populations fail to adequately protect the species; allowing unregulated hunting and "Kill at Will" policies. Wyoming's "wolf management plan" allows unlimited killing in the vast majority of the state, including aerial gunning of wolves and killing wolf pups in their dens.
"Wolf recovery has been one of our greatest Endangered Species Act success stories, but stopping now before the population is fully recovered will negate the decades of hard work that have gone into bringing wolves back from the brink of extinction. Without federal protections this symbol of our wild heritage will slide back into harm's way," said Micheal Brune, executive director of the Sierra Club.
"Now is the time that we should be pressing in to finish the job of wolf recovery, not abandoning wolves to the same kinds of destructive forces that endangered them in the first place. We urge the administration to preserve protections for these amazing animals until the success story is complete," concluded Brune.
Last month, six leading conservation groups sent a letter to Secretary of the Interior Sally Jewell, urging her to reverse course on the planned de-listing. The letter was signed by the chief executives of the Center for Biological Diversity, Defenders of Wildlife, Earthjustice, Endangered Species Coalition, Natural Resources Defense Council and Sierra Club.
Visit EcoWatch's ENDANGERED SPECIES ACT and BIODIVERSITY pages for more related news on this topic.

EcoWatch Daily Newsletter
Pexels
By Danielle Nierenberg and Katherine Walla
As the holiday season ramps up for many across the world, Food Tank is highlighting 15 children's books that will introduce young eaters, growers and innovators to the world of food and agriculture. Authors and organizations are working to show children the importance — and fun — of eating healthy, nutritious and delicious food, growing their own produce, and giving food to others in need.
Pixabay
Purple cabbage, also referred to as red cabbage, belongs to the Brassica genus of plants. This group includes nutrient-dense vegetables, such as broccoli, Brussels sprouts, and kale.
Pexels
By Lauren Wolahan
For the first time ever, the UN is building out a roadmap for curbing carbon pollution from agriculture. To take part in that process, a coalition of U.S. farmers traveled to the UN climate conference in Madrid, Spain this month to make the case for the role that large-scale farming operations, long criticized for their outsized emissions, can play in addressing climate change.
Pexels
In recent years, acai bowls have become one of the most hyped-up health foods on the market.
They're prepared from puréed acai berries — which are fruits grown in Central and South America — and served as a smoothie in a bowl or glass, topped with fruit, nuts, seeds, or granola.
Investing in grid infrastructure would enable utilities to incorporate modern technology, making the grid more resilient and flexible. STRATMAN2 / FLICKR
By Elliott Negin
The Royal Swedish Academy of Sciences' recent decision to award the 2019 Nobel Prize in Chemistry to scientists who developed rechargeable lithium-ion batteries reminded the world just how transformative they have been. Without them, we wouldn't have smartphones or electric cars. But it's their potential to store electricity generated by the sun and the wind at their peak that promises to be even more revolutionary, reducing our dependence on fossil fuels and protecting the planet from the worst consequences of climate change.