Wineries and Breweries Call on Gov. Cuomo to Ban Fracking
Oct. 24, 2012 10:33AM EST
Energy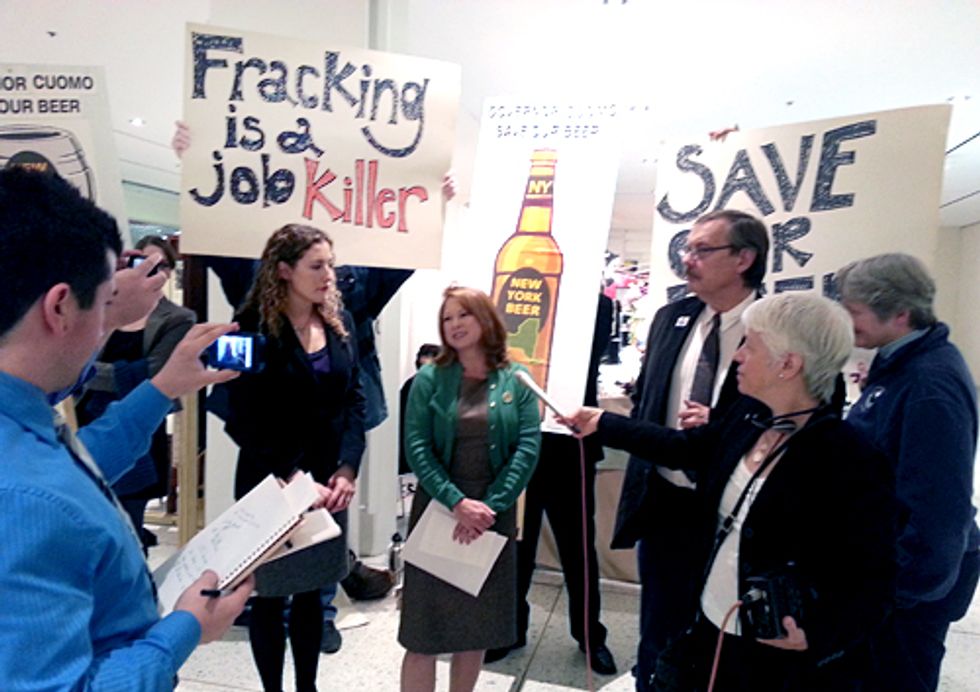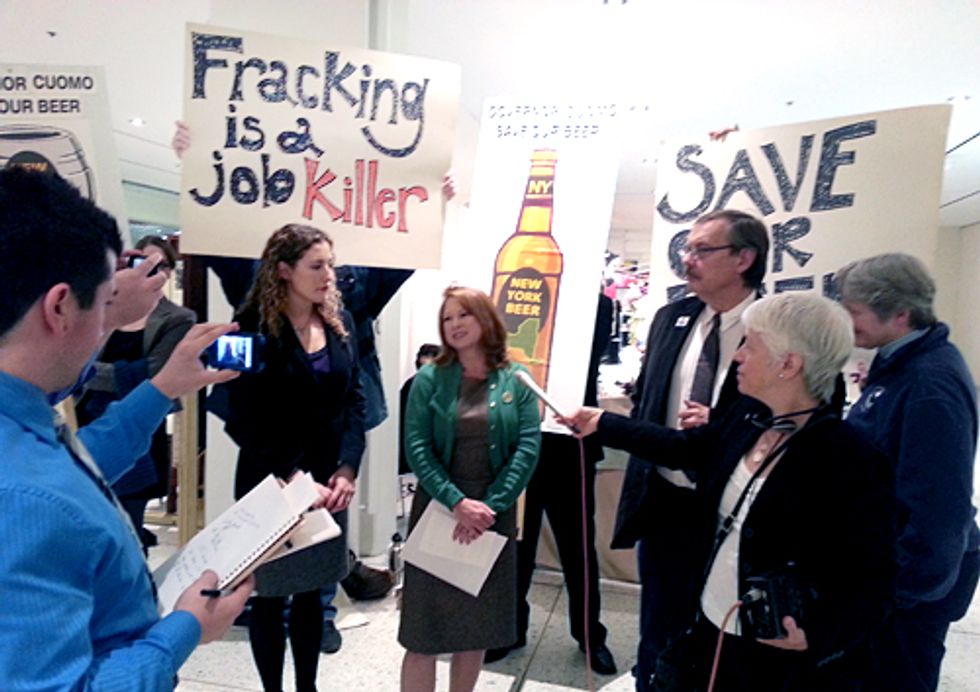 Today at Gov. Cuomo's wine and beer summit, breweries and wineries who were invited gathered to call on him to ban fracking. They also promised to raise the issue inside the summit, making the argument that allowing fracking to go forward would undercut their industries.
 
"If fracking comes to New York, our brewery won't put our beer drinkers at risk," said Larry Bennett of Brewery Ommegang. "We depend on clean water for our beer, and we will be forced to either truck in water—which is expensive—move or shut down. None are good options."
The beer and wine industries employ 10,000 New Yorkers and depend on clean water to make their beverages. Toxic byproducts from the fracking process often pollute the watershed and damage agriculture, putting the growing industries at risk.
Jennifer Clark from Eminence Winery said, "We work with four excellent growers in the Finger Lakes. Not only are the vineyards above theMarcellus Shale, and therefore are vulnerable to the harmful effects of fracking, but gas storage and transport just north of Watkins Glen threatens to contaminate the water, destroy the country roads and ravage the beautiful landscapes needed to make sure the wine and beer industry thrives in New York."
"Governor Cuomo has the chance to protect the beer and wine industries by banning fracking in New York," said Art Hunt of Hunt Country Vineyards. "We hope the governor will continue standing up for us, rather than an out-of-state industry that wants to ship its gas to China, its profits to Texas and its problems to New York."
 
High volume hydraulic fracturing, combined with horizontal drilling, involves pumping millions of gallons of water, chemicals and sand underground to extract natural gas from shale bedrock. Multiple studies show how inherently dangerous it is. Polls consistently show that many New Yorkers are wary of fracking.
 
With or without regulations in place, fracking is a menace to public health. It lays down blankets of smog, fills roadway with trucks hauling hazardous materials, sends sediment into streams and generates immense quantities of radioactive, carcinogen-laced waste for which no fail-safe disposal options exist.
 
Since fracking began in states outside of New York, there have been more than a thousand reports of water contamination. New studies link fracking-related activities to contaminated groundwater, air pollution, illness, death and reproductive problems in cows, horses and wildlife, and most recently humanhealth problems. A recent study from the Colorado School of Public Health found that those living within a half-mile of a natural gas drilling site faced greater health risks than those who live farther away.
Visit EcoWatch's FRACKING page for more related news on this topic.
EcoWatch Daily Newsletter
Recent Stories from EcoWatch