This website uses cookies to ensure you get the best experience while browsing it. By clicking 'Got It' you're accepting these terms.
Windmills are Beautiful
Apr. 01, 2014 06:17PM EST
Energy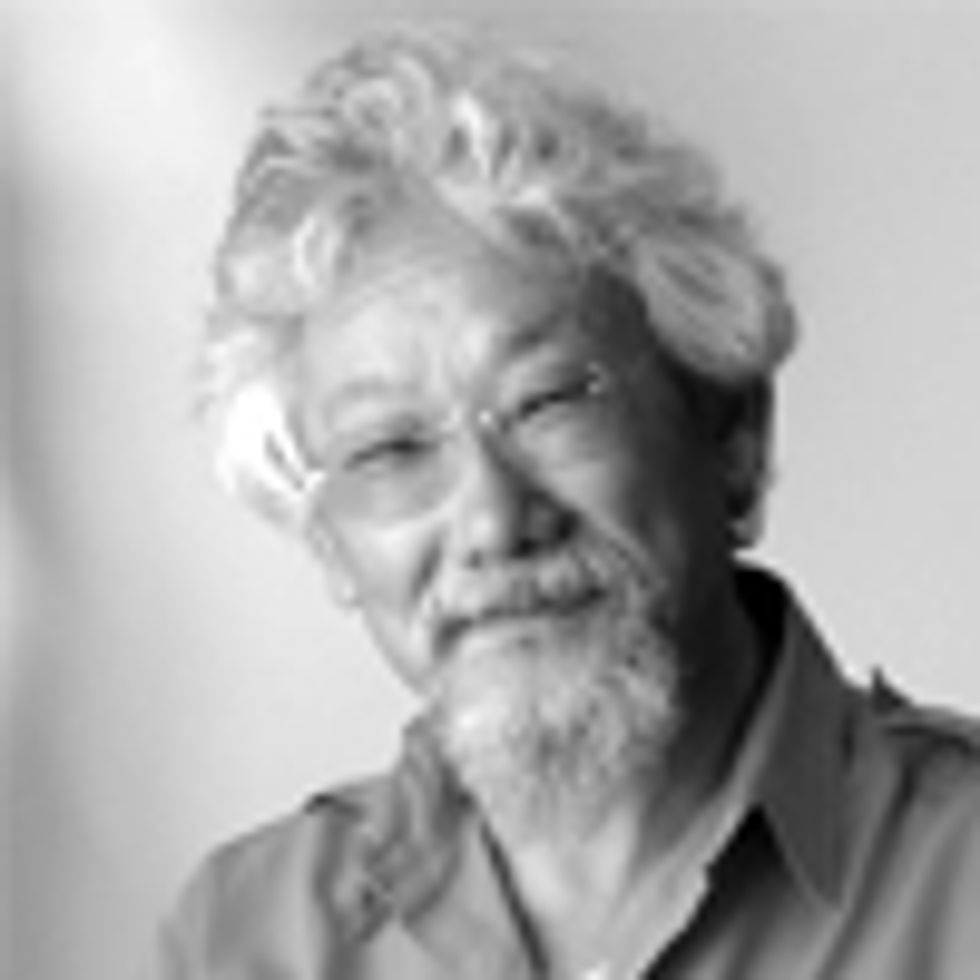 I have a cabin on Quadra Island off the British Columbia coast that's as close to my heart as you can imagine. From my porch you can see clear across the waters of Georgia Strait to the snowy peaks of the rugged Coast Mountains. It's one of the most beautiful views I have seen. And I would gladly share it with a wind farm.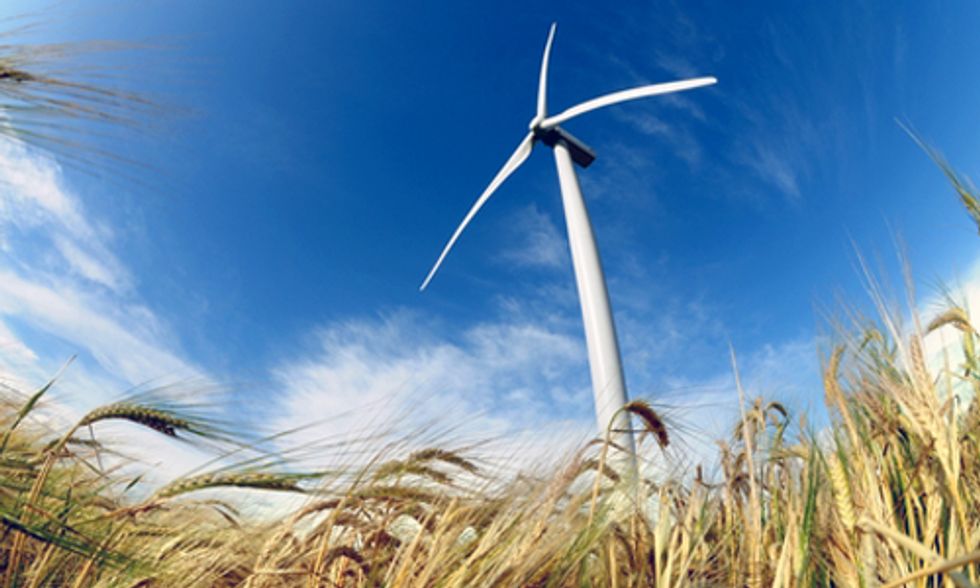 Our perception of beauty is shaped by our values and beliefs. Some people think wind turbines are ugly. I think smokestacks, smog, acid rain, coal-fired power plants and climate change are ugly. Photo credit: Shutterstock
Sometimes it seems I'm in the minority. Across Europe and North America, environmentalists and others are locking horns with the wind industry over farm locations. In Canada, opposition to wind installations has sprung up from Nova Scotia to Ontario to Alberta to B.C. In the U.K., more than 100 national and local groups, led by some of the country's most prominent environmentalists, have argued wind power is inefficient, destroys the ambience of the countryside and makes little difference to carbon emissions. And in the U.S., the Cape Wind Project, which would site 130 turbines off the coast of affluent Cape Cod, Massachusetts, has come under fire from famous liberals, including John Kerry and the late Sen. Edward Kennedy.
It's time for some perspective. With the growing urgency of climate change, we can't have it both ways. We can't shout about the dangers of global warming and then turn around and shout even louder about the "dangers" of windmills. Climate change is one of the greatest challenges humanity will face this century. Confronting it will take a radical change in the way we produce and consume energy—another industrial revolution, this time for clean energy, conservation and efficiency.
We've undergone such transformations before and we can again. But we must accept that all forms of energy have associated costs. Fossil fuels are limited in quantity, create vast amounts of pollution and contribute to climate change. Large-scale hydroelectric power floods valleys and destroys habitat. Nuclear power plants are expensive, create radioactive waste and take a long time to build.
Wind power also has its downsides. It's highly visible and can kill birds. But any man-made structure (not to mention cars and house cats) can kill birds—houses, radio towers, skyscrapers. In Toronto alone, an estimated one million birds collide with the city's buildings every year. In comparison, the risk to birds from well-sited wind farms is low. Even the U.K.'s Royal Society for the Protection of Birds says scientific evidence shows wind farms "have negligible impacts" on birds when they are appropriately located.
Improved technologies and more attention to wind farm placement can clearly reduce harm to birds, bats and other wildlife. Indeed, the real risk to flying creatures comes not from windmills but from a changing climate, which threatens the very existence of species and their habitats. Wind farms should always be subject to environmental-impact assessments, but a blanket "not in my backyard" approach is hypocritical and counterproductive.
Pursuing wind power as part of our move toward clean energy makes sense. Wind power has become the fastest-growing source of energy in the world, employing hundreds of thousands of workers. That's in part because larger turbines and greater knowledge of how to build, install and operate them has dramatically reduced costs over the past two decades. Prices are now comparable to other forms of power generation and will likely decrease further as technology improves.
But, are windmills ugly? Mostafa Tolba, executive director of the UN Environment Programme from 1976 to 1992, told me belching smokestacks were considered signs of progress when he was growing up in Egypt. Even as an adult concerned about pollution, it took him a long time to get over the pride he felt when he saw a tower pouring clouds of smoke.
Our perception of beauty is shaped by our values and beliefs. Some people think wind turbines are ugly. I think smokestacks, smog, acid rain, coal-fired power plants and climate change are ugly. I think windmills are beautiful. They harness the wind's power to supply us with heat and light. They provide local jobs. They help clean air and reduce climate change.
And if one day I look out from my cabin porch and see a row of windmills spinning in the distance, I won't curse them. I will praise them. It will mean we're finally getting somewhere.
--------
YOU ALSO MIGHT LIKE
World's Largest Sovereign Wealth Fund to Invest in Clean Energy
How Wind Energy Can Conserve Europe's Water and Save Billions
Government Encourages Clean Energy By Creating Wind Resource Centers Around the Country
--------
EcoWatch Daily Newsletter
Climate activists protest Chase Bank's continued funding of the fossil fuel industry on May 16, 2019 by setting up a tripod-blockade in midtown Manhattan, clogging traffic for over an hour. Michael Nigro / Pacific Press / LightRocket / Getty Images
By Julia Conley
Climate campaigners on Friday expressed hope that policymakers who are stalling on taking decisive climate action would reconsider their stance in light of new warnings from an unlikely source: two economists at J.P. Morgan Chase.
Protesters holding signs in solidarity with the Wet'suwet'en Nation outside the Canadian Consulate in NYC. The Indigenous Peoples Day NYC Committee (IPDNYC), a coalition of 13 Indigenous Peoples and indigenous-led organizations gathered outside the Canadian Consulate and Permanent Mission to the UN to support the Wet'suwet'en Nation in their opposition to a Coastal GasLink pipeline scheduled to enter their traditional territory in British Columbia, Canada. Erik McGregor / LightRocket / Getty Images
Tensions are continuing to rise in Canada over a controversial pipeline project as protesters enter their 12th day blockading railways, demonstrating on streets and highways, and paralyzing the nation's rail system
Horseshoe Bend (seen above) is a horseshoe-shaped meander of the Colorado River in Page, Arizona.
didier.camus
/ Flickr /
public domain
Millions of people rely on the Colorado River, but the climate crisis is causing the river to dry up, putting many at risk of "severe water shortages," according to new research, as The Guardian reported.
An alarming sign of an impending drought is the decreased snowpack in the Sierra Nevada Mountain range, as seen here in Christmas Valley, South Lake Tahoe, California on Feb. 15, 2020.
jcookfisher
/
CC BY 2.0
California is headed toward drought conditions as February, typically the state's wettest month, passes without a drop of rain. The lack of rainfall could lead to early fire conditions. With no rain predicted for the next week, it looks as if this month will be only the second time in 170 years that San Francisco has not had a drop of rain in February, according to The Weather Channel.