Wind Power at the Center of the New Energy Economy
Jun. 18, 2013 04:20PM EST
Renewable Energy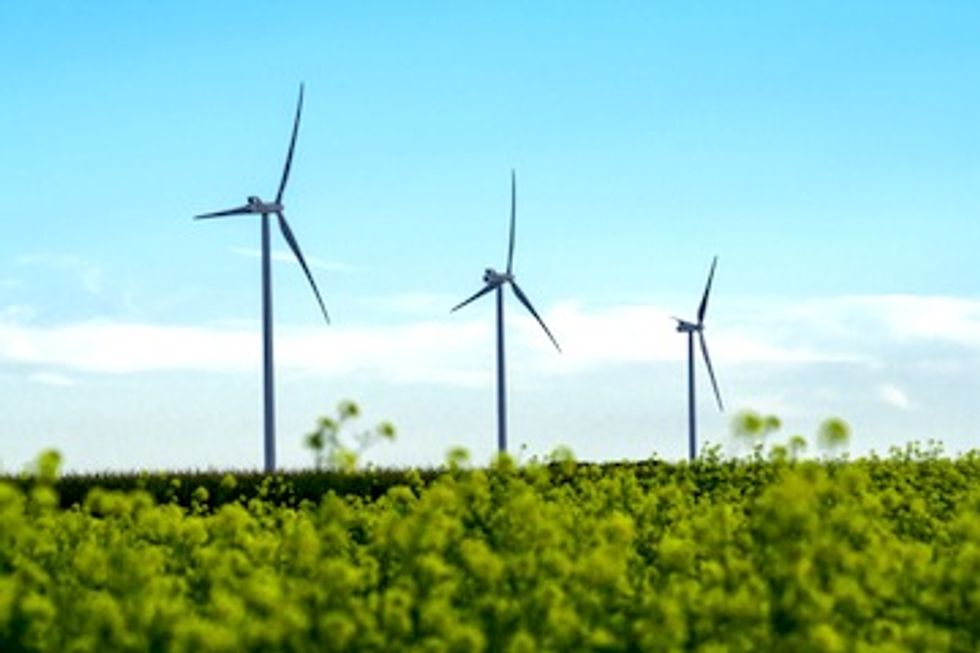 Wind turbines are here to stay. They are increasing in numbers every day, and industry figures show that the amount of energy they are able to generate has reached tremendous levels.
The nineteenth century belonged to coal, the twentieth to oil, and the twenty-first century belongs to clean energy, with wind energy being one of the foundations of that.
"This is the big one, the centerpiece, the dominant source of energy in the new economy is wind," believes Lester Brown, a world-leading environmental analyst.
Jobs are steadily improving with the wind industry as well. Here's one uplifting example: Jeff Metz was not a Green. He was a Republican in Michigan, the state hit the hardest in the recession. But he is a clean energy hero. He re-hired someone for every job that was eliminated (during the recession) to work for his wind manufacturing company. He tuned into what the industry needed, and in doing so, brought jobs back to the jobless. Problems with energy subsidies and tax breaks in the U.S. are still disturbing. The wind industry was particularly attacked by Republican congresspeople in the past year or so, despite local-level support for wind power by common Republicans. It's worth noting that these problems turned this hardworking and enterprising entrepreneur from Republican to something else. He is voting differently now.
Peter Sennekamp, media officer for the European Wind Energy Association, says: "Worldwide installed wind power will exceed 300 gigawatts of power capacity this year." The projection is based off of data collected by the European Wind Energy Association and the Global Wind Energy Council.
For a little more fun, the following video by Peter Sinclair and accompanying short article by Thomas Schueneman emphasize why wind is becoming an essential agent of change. The "Century of Wind Energy" is upon us. Wind power prices have dropped dramatically. Current prices make it competitive with all sources of energy. As Schueneman, Metz and Brown believe, wind is the cornerstone of the new energy economy.
This is a paradigm shift, and it is also an economic shift capable of bringing jobs and the U.S. middle class back at a highly needed time. And what a great video capturing all that.
Visit EcoWatch's RENEWABLES page for more related news on this topic.
——–
Click here to tell Congress to Expedite Renewable Energy

EcoWatch Daily Newsletter
Related Articles from EcoWatch
Recent Stories from EcoWatch