Wind Industry Workers Urge Congress to Pass the Production Tax Credit
Dec. 07, 2012 03:04PM EST
Renewable Energy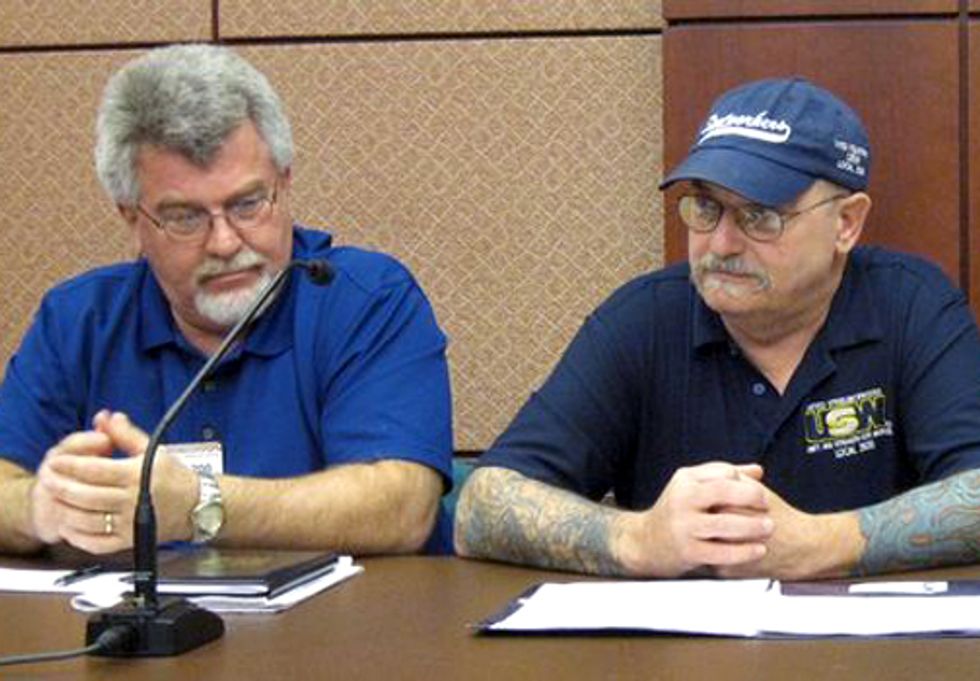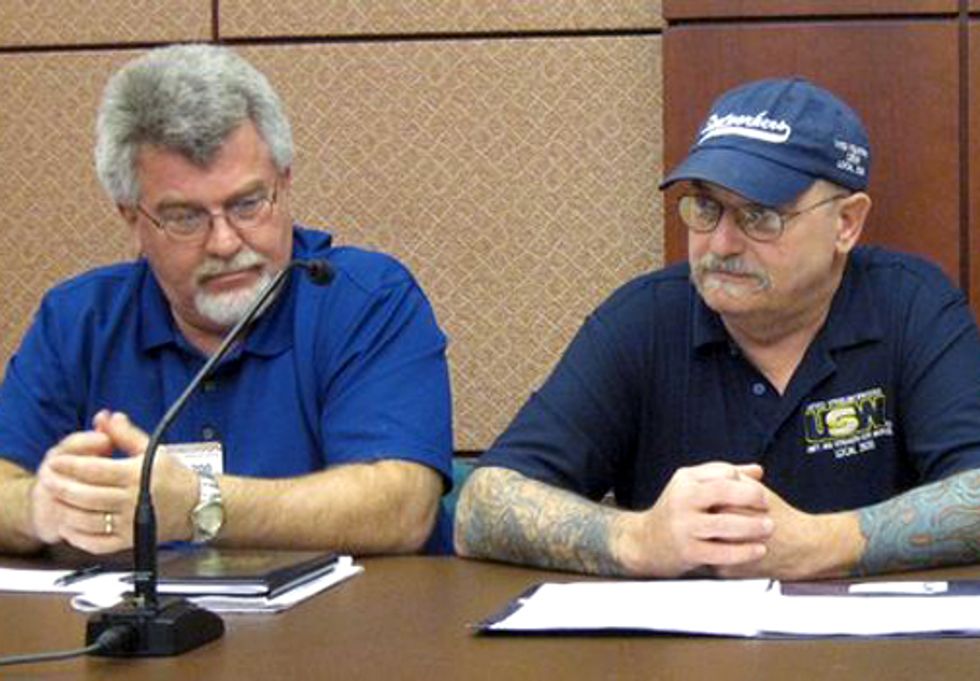 "We were just notified this morning that the facility is closing down for the last two weeks of this year. That's not a great thing to hear around Christmas."
Those are the words of Henry Redding (pictured on the left), a furloughed wind industry worker from Hanover, Pennsylvania. Redding spoke with several other industry employees today who've been laid off or furloughed due to the uncertain fate of the wind Production Tax Credit (PTC).
Redding said his factory has lost almost 200 jobs in the past year, and that's why he and many other workers came to Washington, DC, this week to meet with members of Congress about the importance of renewing the PTC before it expires on Dec. 31.
"It's essential that Congress pass the wind production tax credit—we need to preserve the manufacturing industry and we need jobs," said Redding. Ed "Jack" Bernat (pictured on the right), another former wind industry worker, said the lay-offs at his company have totaled 100 in the past year. He echoed Redding's statement on keeping jobs in the U.S.
"We can't afford to let manufacturing jobs go away anymore. This isn't about Democrats or Republicans, this is about working families," said Bernat.
The press conference where Redding and Bernat spoke was organized by the United Steelworkers, Blue Green Alliance, Sierra Club and Oceana. The Sierra Club has been part of a coalition beating the drum on this issue for months now—particularly in the past month, as the deadline to renew the PTC looms closer.
With the release of "Pass the PTC" ads nationally and all over one Washington, D.C., Metro subway station, a Wind Week of action in mid-November, and more, we are demanding Congress pass the PTC to save jobs, create new American-made jobs and keep the wind industry moving forward.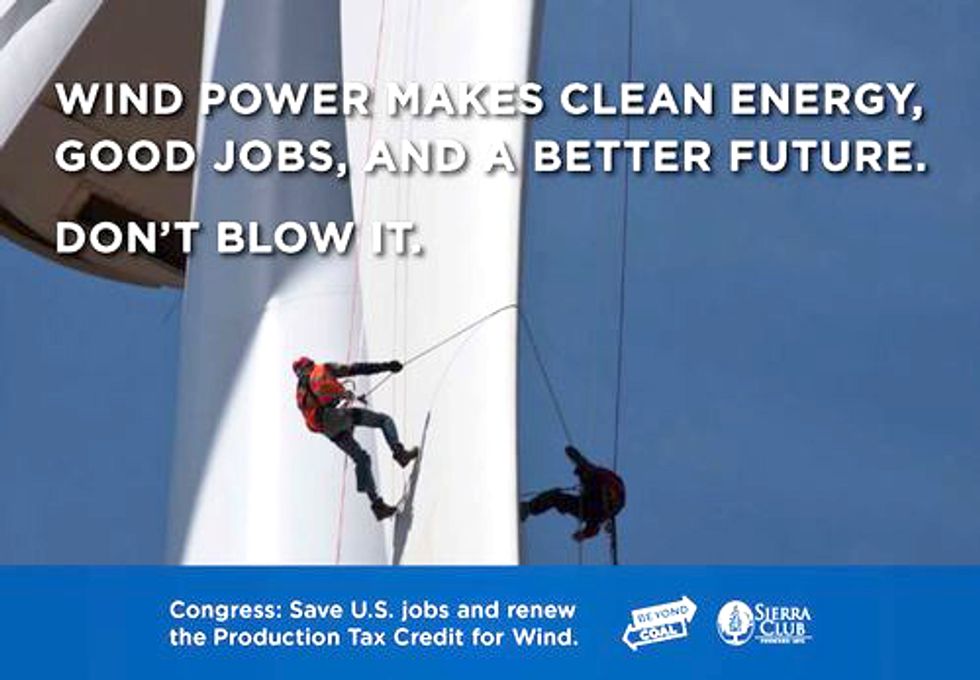 The wind industry supports 75,000 jobs across all fifty states, but if the tax credit is allowed to expire, approximately half of these jobs will be lost. Already, the failure of Congress to renew the tax credit has led to more than 3,600 jobs lost this year as companies delay or cancel plans for new wind installations and factories.
"This has had a significant 'trickle-down' effect on our community," said Brad Molinick, a quality technician at the Gamesa wind turbine manufacturing facility in Ebensburg, Pennsylvania.
"Our facility has no orders at all for 2013, and if this doesn't pass, we're expecting another 92 layoffs by March 1."
The wind industry workers also emphasized how critical it is for Congress to extend the PTC for more than just one year. All said that the manufacturing at their facilities requires anywhere from 12-18 months to just start up again, especially if new products or designs come to fruition.
"We need a three to five-year commitment on the PTC," said Molinick.
Join us in supporting American jobs in the wind industry by telling your members of congress to renew the PTC now!
Visit EcoWatch's RENEWABLES page for more related news on this topic.
EcoWatch Daily Newsletter