This website uses cookies to ensure you get the best experience while browsing it. By clicking 'Got It' you're accepting these terms.
Will Yours Be a Sustainable Superbowl Sunday?
Feb. 04, 2012 08:30AM EST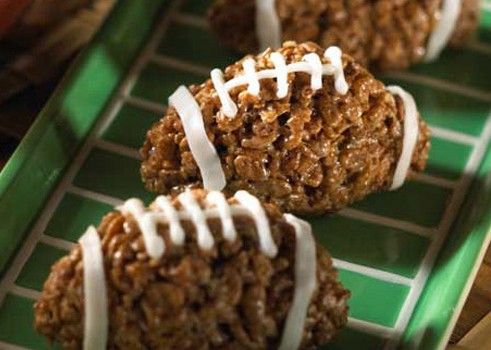 This Sunday, millions of Americans will sit down with friends and family to watch some of the world's greatest athletes competing in the toughest, most physical sport of all.
No one takes health and fitness more seriously than today's top football players. So isn't it kind of absurd that as we watch Sunday's game we will all be bombarded by advertisements for some of the unhealthiest junk food imaginable? And as we admire the speed, strength and agility of our gridiron heroes, chances are that most of the millions of chicken wings and burgers that will be consumed at Super Bowl parties across the U.S. will have come from industrialized livestock farming systems that are damaging to the environment, to animal welfare, and ultimately to our own health.
As two titans of the football world clash this Sunday, there is one Titan football player who is already leading by example. Will Witherspoon is linebacker for the Tennessee Titans—and a sustainable farmer. Will is passionate about producing healthy and nutritious food on his Animal Welfare Approved Shire Gate Farm near Owensville, Missouri. As a professional athlete involved in one of the world's most physical sports, Will is particularly aware of the health benefits of grassfed, high-welfare farming.
"My cattle are raised as nature intended, on grass, and aren't fed growth hormones, antibiotics or other unnatural additives," says Will. "As a pro football player, I can't take over-the-counter cold medicine without letting my trainer know about it. So why would I want my kids eating beef from cattle fed hormones or routine antibiotics?"
The truth is that if you knew what goes on behind the closed doors of most industrial farms you probably wouldn't want to touch the meat—let alone eat it. The only farming images that Big Ag wants you to see are the bucolic, picket-fenced scenes on their food packaging—along with false messages, such as "naturally raised" or "free-roaming" (neither of which actually means that animals were raised outdoors). In the drive to produce ever-cheaper foods, the pursuit of profit comes before all other concerns, including our health. The soaring rates of obesity, heart disease, Type 2 diabetes, and diet-related cancers stand in stark contrast to the healthfulness and sporting prowess that we will all applaud this coming weekend. In today's junk food world, where childhood obesity and diet-related ill health is epidemic, Will Witherspoon is just the kind of sporting role model we urgently need.
So when you're out shopping for your Super Bowl party, why not make sure that at least one of your purchases is a truly sustainable choice. Seek out some high-welfare, pasture-raised chicken wings or grassfed ground beef for your burger patties—I can guarantee you'll taste the difference. And don't be fooled by terms like "all natural," "naturally raised" or "cage-free"—they are used to mask the same old industrialized farming system where confinement, routine antibiotic use, and a horrific, short life are the norm. Make sure you ask for grassfed or pasture-raised meat at your grocery store. Better still, why not make a play for your local farmers market—or use our online directory to find your nearest supplier of Animal Welfare Approved meat and dairy products.
Small changes can make a big difference. As we build up to one of the greatest sporting contests on Earth, let's use the opportunity to start reducing our consumption of unsustainable, unhealthy, intensively reared meat and dairy—and choose high-welfare, pasture-based meat and dairy products instead. Let's make this Super Bowl Sunday really count—let's make it a Sustainable Super Bowl Sunday.
For more information, click here.
EcoWatch Daily Newsletter
A. Battenburg / Technical University of Munich
By Sarah Kennedy
Algae in a pond may look flimsy. But scientists are using algae to develop industrial-strength material that's as hard as steel but only a fraction of the weight.
Variety of fermented food korean traditional kimchi cabbage and radish salad. white and red sauerkraut in ceramic plates over grey spotted background. Natasha Breen / REDA&CO / Universal Images Group / Getty Image
Even if you've never taken probiotics, you've probably heard of them.
These supplements provide numerous benefits because they contain live microorganisms, such as bacteria or yeast, which support the healthy bacteria in your gut (1, 2, 3, 4).
Pexels
Singapore will become the first country in the world to place a ban on advertisements for carbonated drinks and juices with high sugar contents, its health ministry announced last week. The law is intended to curb sugar consumption since the country has some of the world's highest diabetes rates per capita, as Reuters reported.
A typical adult takes around 20,000 breaths per day. If you live in a megacity like Beijing, with many of those lungfuls you're likely to inhale a noxious mixture of chemicals and pollutants.
Fred Stone holds his brown swiss cow Lida Rose at his Arundel dairy farm on March 18 after a press conference where he spoke about PFAS chemical contamination in his fields. Gregory Rec / Portland Portland Press Herald via Getty Images
By Susan Cosier
First there was Fred Stone, the third-generation dairy farmer in Maine who discovered that the milk from his cows contained harmful chemicals. Then came Art Schaap, a second-generation dairy farmer in New Mexico, who had to dump 15,000 gallons of contaminated milk a day.
Protesters attend the 32nd annual Fur-Free Friday demonstration on Nov. 23, 2018 in Beverly Hills, California. Ella DeGea / Getty Images
California Governor Gavin Newsom signed into law a bill that that bans the sale and manufacture of fur products in the state. The fur ban, which he signed into law on Saturday, prohibits Californians from selling or making clothing, shoes or handbags with fur starting in 2023, according to the AP.
By Simon Evans
During the three months of July, August and September, renewables generated an estimated total of 29.5 terawatt hours (TWh), compared with just 29.1TWh from fossil fuels, the analysis shows.
A demonstrator waves an Ecuadorian flag during protests against the end of subsidies to gasoline and diesel on Oct. 9 in Quito, Ecuador. Jorge Ivan Castaneira Jaramillo / Getty Images