This website uses cookies to ensure you get the best experience while browsing it. By clicking 'Got It' you're accepting these terms.
Will U.S. Taxpayers Foot the Bill for BP Oil Spill Cleanup?
Oct. 05, 2012 08:51AM EST
Energy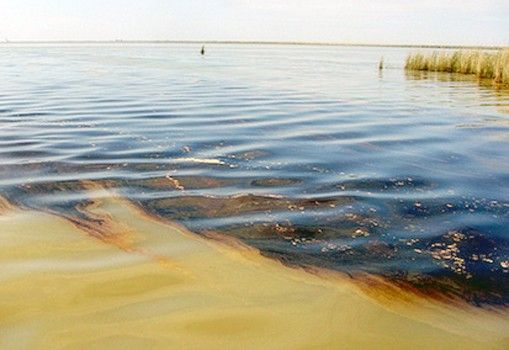 A proposed settlement deal between the federal government and BP over their involvement in the 2010 Deepwater Horizon oil rig explosion and subsequent oil leak could shift the burden of cleanup costs away from the oil giant and onto U.S. taxpayers.
The current settlement option is just one of several being negotiated between the federal government and BP. But this settlement option would route fine and settlement money through the Natural Resource Damage Assessment (NRDA), rather than fining the company directly via the Clean Water Act.
Not only could this reduce the total amount of money that the company pays in fines, but it would shift the burden of cost onto U.S. taxpayers.  While the company would still be paying out of pocket, the NRDA allows the company to write off their fines and deduct that from their yearly taxes.  Paying through the Clean Water Act would not allow the costs to be tax deductible. 
But the cost shift is just one of the problems with the proposed deal.  The provision that has residents of the Gulf Coast up in arms is the fact that the NRDA would route the money through the U.S. Treasury, instead of directly sending it to local and state governments.  This means that the Treasury, not the affected areas, would be in charge of determining how the money is spent.
While Louisiana and Florida would actually see the amount of money flowing into their areas increase, the states of Texas, Alabama, and Mississippi would suffer a severe reduction, if not total elimination, of their settlement money. 
Accusations are already flying that President Obama has engineered this deal in order to secure more money for Florida, in the hopes that it will keep the valuable swing state blue in this year's election.  But the only thing Obama is guilty of in this story is appointing an industry-friendly Attorney General, Eric Holder, who made his fortune at the corporate defense law firm of Covington & Burling, who lists notable polluters such as Halliburton among their clients. 
BP has already written off as much as $11.8 billion in their oil spill clean up costs – directly shifting that tax burden onto U.S. citizens.  Any deal that allows them to continue to write off their fines and costs is an unfair punishment to all Americans, but particularly to those of us who were impacted by the BP oil disaster.
Visit EcoWatch's GULF OIL SPILL pages for more related news on this topic.
EcoWatch Daily Newsletter
Large food companies are following in the footsteps of fast-food restaurants such as Burger King and KFC by offering meat alternatives. Getty Images
By Elizabeth Pratt
Hormel, Kellogg's, and Kroger are among the large companies now planning to offer "fake meat" products at grocery stores.
Experts say the trend toward plant-based meats coincides with consumers' desires to eat less meat.
However, experts urge consumers to closely check package labels as a product isn't necessarily healthy just because it's described as plant-based.
In grocery stores and fast-food outlets around the U.S., a revolution is taking place.
Colombia rainforest. Marcel Oosterwijk / CC BY-SA 2.0
Many of us think of the Amazon as an untouched wilderness, but people have been thriving in these diverse environments for millennia. Due to this long history, the knowledge that Indigenous and forest communities pass between generations about plants, animals and forest ecology is incredibly rich and detailed and easily dwarfs that of any expert.
picture-alliance / Newscom / R. Ben Ari
By Wesley Rahn
Plastic byproducts were found in 97 percent of blood and urine samples from 2,500 children tested between 2014 and 2017, according to a study by the German Environment Ministry and the Robert Koch Institute.

Pexels
Medically reviewed by Daniel Bubnis, MS, NASM-CPT, NASE Level II-CSS
Hot yoga has become a popular exercise in recent years. It offers many of the same benefits as traditional yoga, such as stress reduction, improved strength, and flexibility.
Lara Hata / iStock / Getty Images
By SaVanna Shoemaker, MS, RDN, LD
Rice is a staple in many people's diets. It's filling, inexpensive, and a great mild-tasting addition to flavorful dishes.
An image of the trans-alaskan oil pipeline that carries oil from the northern part of Alaska all the way to valdez. This shot is right near the arctic national wildlife refuge. kyletperry / iStock / Getty Images Plus
The Trump administration has initialized the final steps to open up nearly 1.6 million acres of the protected Alaskan National Wildlife Refuge to allow oil and gas drilling.