Will U.S. Reps. Pass Worst Anti-Environmental Bill in the History of Congress?
Sep. 20, 2012 03:50PM EST
Energy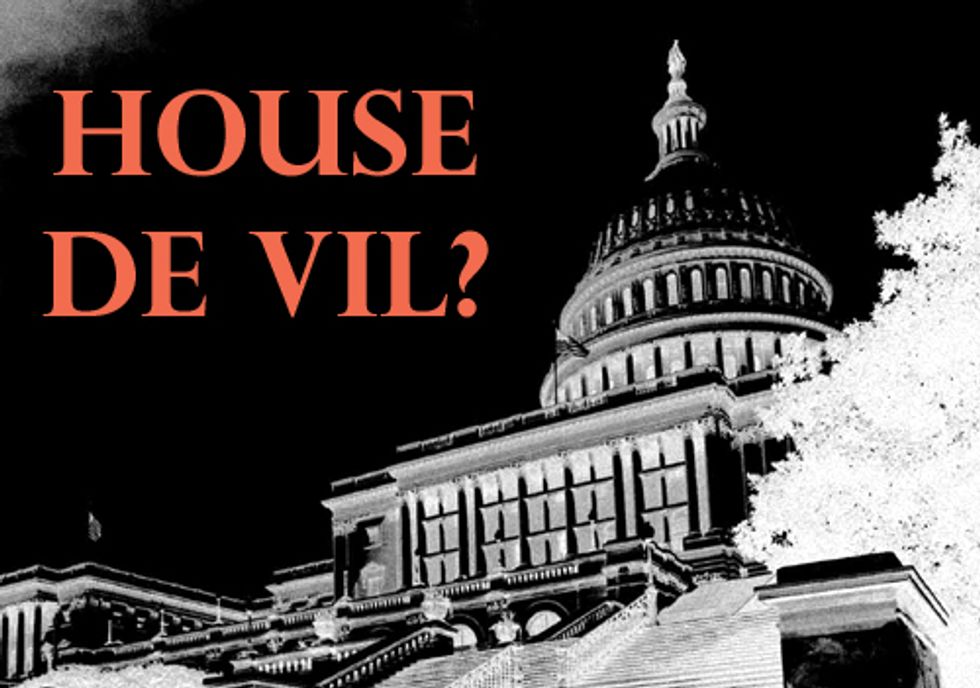 [Editor's Note: The U.S. House of Representatives voted today in favor of the "Stop the War on Coal Act" or H. R. 3409. Click here for more information.]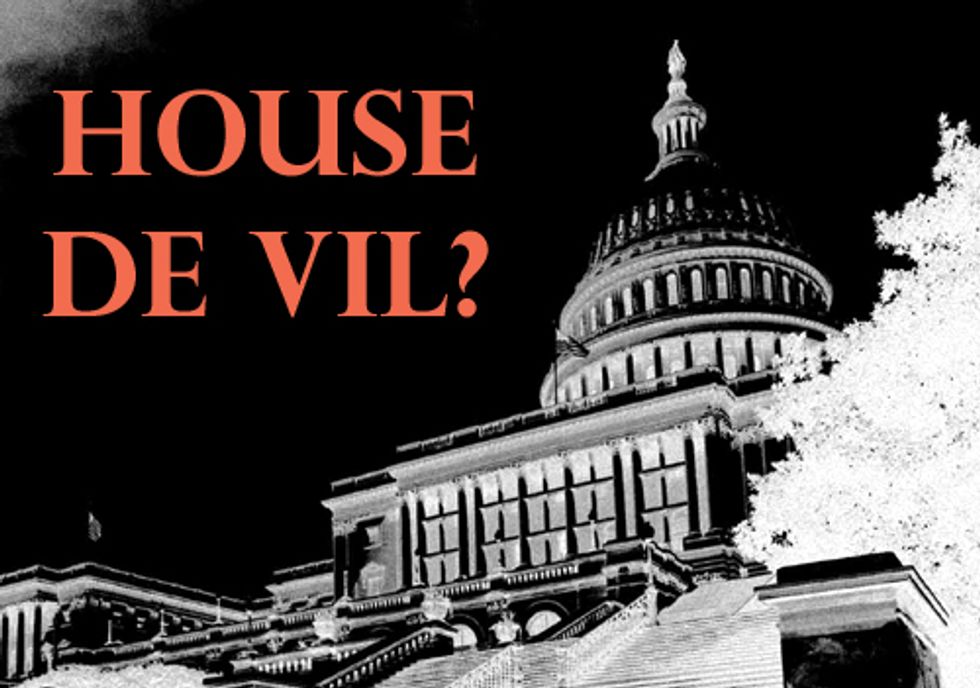 As a little kid my favorite book was Hundred and One Dalmatians, the 1956 children's novel by Dodie Smith. It introduced me to the concept that an evil villain obsessed with destruction can be defeated when good people unite. When I was six years old, I thought Cruella De Vil's diabolical plan to kidnap, kill and skin those adorable little Dalmatian puppies for a fur coat was the worst kind of monstrosity imaginable. Forty one years later, I have discovered that the malignant narcissism demonstrated by Cruella has found a home in Congress.
Rather than dealing constructively with the economy or introducing bills that might create jobs, last week the House of Representatives introduced the worst anti-environment bill EVER in the history of Congress. The so-called "Stop the War on Coal Act" or H. R. 3409, bundles almost all the worst environmental bills previously introduced in the House into one super polluter bill. It is nothing short of a full-scale assault on America's most important environmental laws. It includes attacks on the Clean Water Act, Clean Air Act, Surface Mining Control Act and the U.S. Environmental Protection Agency (EPA). It also attempts to overrule a decision by the Supreme Court and, to top it off, rejects climate science.
For 40 years the safeguards in the Clean Water Act and Clean Air Act have protected the water we drink and the air we breathe. Millions of American families rely on these laws to prevent birth defects, asthma attacks, central nervous system damage, cognitive impairment and heart attacks.
H.R. 3409 is an extreme bill that exemplifies Cruella De Vil's crazed preoccupation with doing harm to innocents. Here are the details of its deadly menace:
• Title I would allow mining companies to proceed unfettered as they poison and destroy rivers and ecosystems, threatening the communities that depend on them and shielding even the most egregious mountaintop removal mining operations from new public safeguards under the Surface Mining Control Act.
• Title II, or H.R. 910, would give the biggest polluters a free pass for unlimited carbon pollution by repealing U.S. EPA's science-based endangerment determination and simply declaring that carbon dioxide is no longer an air pollutant. This title would also cost consumers at the pump by eliminating U.S. EPA clean car standards.
• Title III, or TRAIN Act (H.R. 2401), blocks and stalls significant clean-air protections, allowing their permanent delay. The bill forces the U.S. EPA to delay by at least six to seven years the implementation of smog, soot and toxic air pollution replacement standards. Blocking these standards for just one additional year would result in up to 19,300 premature deaths, 4,700 heart attacks, 130,000 asthma attacks, and 5,700 more hospital and emergency room visits.
• Title IV aims to maintain the dangerous status quo that led to the Kingston, TN coal ash disaster in 2008. It won't protect American communities from the leaching of toxic pollution from coal ash dumping or guarantee the safety of coal ash impoundment dams. 
• Title V, or H.R. 2018, would reverse decades of progress in cleaning our nation's waters. It undermines the cooperative state-federal partnership at the core of the Clean Water Act. Under this title, the U.S. EPA would be stripped of its important authority to ensure that water quality standards are enforced and reflect the latest science.
Sadly, this super polluter bill is one in a long line of bills introduced this year whose goals are to give polluters free reign to poison our air and water. The 112th Congress has cast a record-setting 302 anti-environment votes, making it the worst in history on the environment
Marc Yaggi, executive director of Waterkeeeper Alliance says, "The American people have the good sense and wisdom to know that good environmental protections pay us back by delivering the clean water and air that we need for good health. They pay us back by requiring polluters to install pollution control technology that provides thousands of jobs. Stop and think for a minute how many engineers, inventors, construction workers and truckers it took to design, build, ship and operate the country's thousands of waste-water treatment plants. Or all the people it took to start putting scrubbers on industrial smokestacks across our nation. More of those jobs will be created if we strengthen rather than weaken our environmental laws."
That unification of people who want jobs and a clean environment has already begun. Earlier this week, Waterkeeper Alliance joined 19 other environmental and social justice groups who are steadfastly united in our opposition to H. R. 3409. We sent a letter to the House of Representatives on Wednesday and now we ask for you to join us and the following Waterkeeper organizations, opposing this bill:  Assateague Coastkeeper, Big Blackfoot Riverkeeper, Biscayne Bay Waterkeeper, Black Warrior Riverkeeper, Buffalo Niagara Riverkeeper, Cape Fear Riverkeeper, Chattahoochee Riverkeeper, Choctawhatchee Riverkeeper, Cook Inletkeeper, Coosa Riverkeeper, Detroit Riverkeeper, French Broad Riverkeeper, Grand Riverkeeper, Gunpowder Rivekeeper, Hackensack Riverkeeper, Haw Riverkeeper, Hudson Riverkeeper, Lake Erie Waterkeeper, Lake George Waterkeeper, Lake Pend Oreille Waterkeeper, Lower Susquehanna Riverkeeper, Massachusetts Baykeeeper, Milwaukee Riverkeeper, Pamlico-Tar Riverkeeper, Patuxent Riverkeeper, Potomac Riverkeeper, Puget Soundkeeper, Raritan Riverkeeper, River Network, Rogue Riverkeeper, San Diego Coastkeeper, Shenandoah Riverkeeper, South Riverkeeper, Spokane Riverkeeper, Tennessee Riverkeeper, Three Rivers Waterkeeper, Upper Watauga Riverkeeper, Virginia Eastern Shorekeeper, Waterkeepers Carolina, Western North Carolina Alliance, Yadkin Riverkeeper and Youghiogheny Riverkeeper
We must tell our representatives to stop the assault on jobs and the environment. They have fast tracked the bill and will vote on it tomorrow, Friday, Sept. 21. Contact your Representative today to oppose H.R. 3409.
If the dogs in 101 Dalmatians can defeat the malignant narcissism of Cruella De Vil, we can defeat similar dark forces that now occupy the House of Representatives.
Visit EcoWatch's ENERGY page for more related news on this topic.
EcoWatch Daily Newsletter
Related Articles from EcoWatch
Recent Stories from EcoWatch