This website uses cookies to ensure you get the best experience while browsing it. By clicking 'Got It' you're accepting these terms.
Will the Next President Heed the Warning of Sandy and Prioritize a Sustainable Energy Policy?
Nov. 06, 2012 06:26AM EST
Climate
By Andy Rowell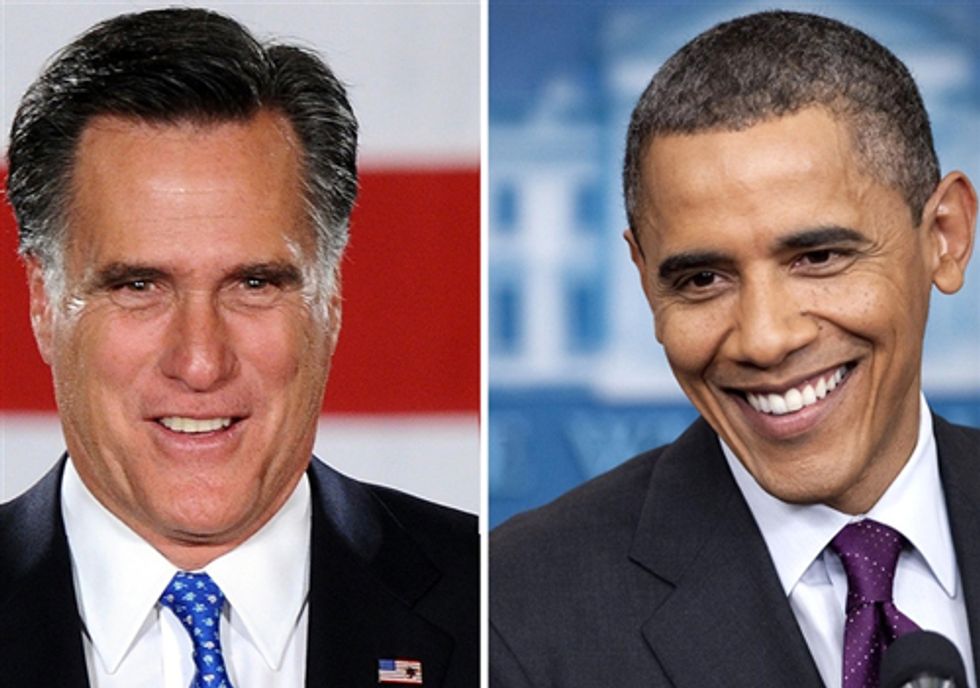 As the world watches with baited breath as to who will become the next President of the U.S., there are increasingly calls that whoever wins the election must radically tackle climate change.
Whilst this election has been widely criticized for its climate silence, Hurricane Sandy may have just been a game changer in the political debate.
Sandy has certainly burnt a big hole in the pockets of the insurance industry, with estimated losses at some $15 billion.
The other thing that Sandy has done is brought the problem of climate change into America's affluent backyard. Hundreds of thousands of people are still without power and basic sanitation days after the disaster. Climate change has come home to roost.
Wall Street has already issued warning signs. Whoever the next president is they would be prudent to read the report published by Munich Re last month that concluded that surprisingly it is not Africa, but North America that has been most affected by weather-related extreme events in recent decades.
The document Severe weather in North America, concluded that the continent experienced the largest increases in weather-related loss events. The report said:
"Nowhere in the world is the rising number of natural catastrophes more evident than in North America. The study shows a nearly quintupled number of weather-related loss events in North America for the past three decades, compared with an increase factor of 4 in Asia, 2.5 in Africa, 2 in Europe and 1.5 in South America."
The insurers pinned the blame fairly and squarely on climate change:
"Anthropogenic climate change is believed to contribute to this trend, though it influences various perils in different ways" they said. "Climate change particularly affects formation of heat-waves, droughts, intense precipitation events, and in the long run most probably also tropical cyclone intensity. The view that weather extremes are becoming more frequent and intense in various regions due to global warming is in keeping with current scientific findings."
Peter Röder, a board member with responsibility for the U.S. market, said:
"We should prepare for the weather risk changes that lie ahead, and nowhere more so than in North America."
Nat Keohane, the vice president of the Environmental Defense Fund argues in an article in Businessweek there are four concrete steps a new President could take. These include the introduction of a carbon tax; the need to cut non-CO2 greenhouse gases; the need to promote clean energy and energy efficiency; and enforcing the Clean Air Act.
He argues, "This is not all that needs to be done on climate change, by any means," including investments in climate-resilient infrastructure, and the need to address tropical deforestation, or the need for the U.S. to take the lead in the international arena.
But the list also needs to include stripping the toxic influence of oil out of politics, cancelling the billions the oil industry receives in lucrative subsidies, stopping once and for all the Keystone XL pipeline, banning oil drilling in the Arctic and protecting fragile communities and their water from the toxic effects of fracking.
Just days ago, Shell said it has concluded drilling for the season in the Arctic Ocean off Alaska's coast. A Shell spokesman said the company completed one top hole in both the Chukchi and Beaufort seas.
Just imagine if a new President said that one well in the fragile Arctic waters was enough. We have moved on from the age of oil, and Shell should never return.
That would really show that the U.S. was taking true leadership on climate change. The world would really sit up and take notice then.
Visit EcoWatch's CLIMATE CHANGE and ENERGY pages for more related news on this topic.
EcoWatch Daily Newsletter
California Gov. Gavin Newsom speaking with attendees at the 2019 California Democratic Party State Convention at the George R. Moscone Convention Center in San Francisco.
Gage Skidmore
/ Flickr /
CC BY-SA 2.0
California Gov. Gavin Newsom imposed new restrictions on oil exploration in his state yesterday by putting a moratorium on hundreds hydraulic fracturing permits until the projects are reviewed by independent scientists, as the AP reported.
The endangered Houston toad. Courtesy of U.S. Fish and Wildlife Service
While the planet continues to heat up, almost every single one of the 459 species listed as endangered in the U.S. will struggle as the climate crisis intensifies, according to new research published in the journal Nature Climate Change.
"This singular scientific achievement was accomplished at Heliogen's commercial facility in Lancaster, California."
Heliogen
A startup backed by Bill Gates unveiled a breakthrough solar technology Tuesday that could free heavy industry from fossil fuels.
Rhodiola rosea is an adaptogenic herb that can help with chronic fatigue and stress-related burnout. Tero Laakso / Flickr
By Gavin Van De Walle, MS, RD
While everyone has specific life stressors, factors related to job pressure, money, health, and relationships tend to be the most common.
Stress can be acute or chronic and lead to fatigue, headaches, upset stomach, nervousness, and irritability or anger.
A video shows a woman rescuing a koala from Australia's wildfires.
VOA News / YouTube screenshot
More than 350 koalas may have died in the wildfires raging near the Australian town of Port Macquarie in New South Wales, but one got a chance at survival after a woman risked her life to carry him to safety.