Will Sandy Break Climate Silence and End Addiction to Fossil Fuels?
Oct. 29, 2012 02:18PM EST
Climate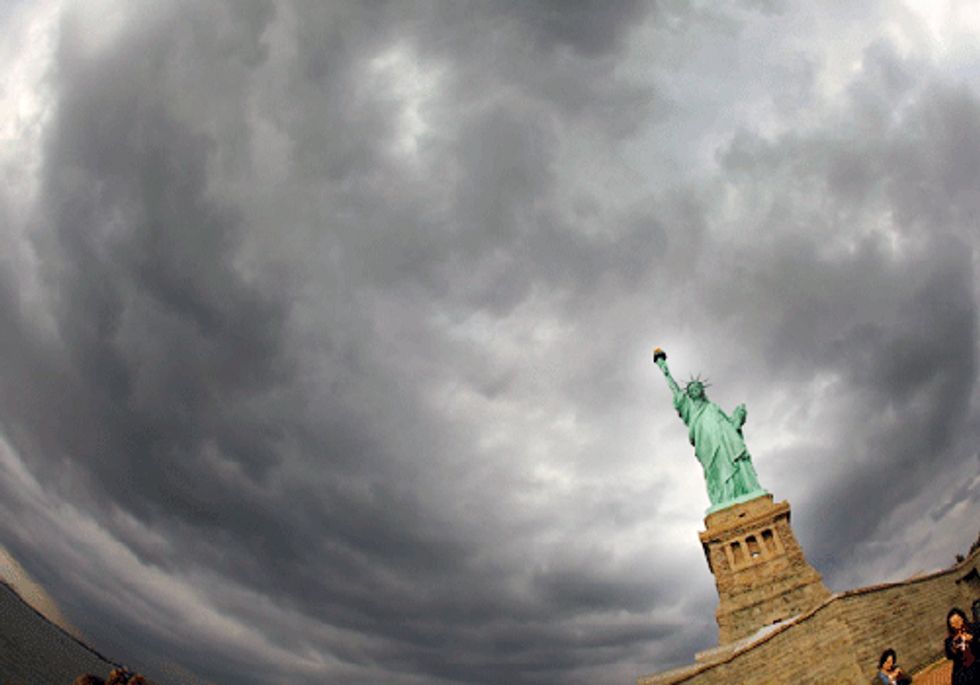 By Paul E McGinniss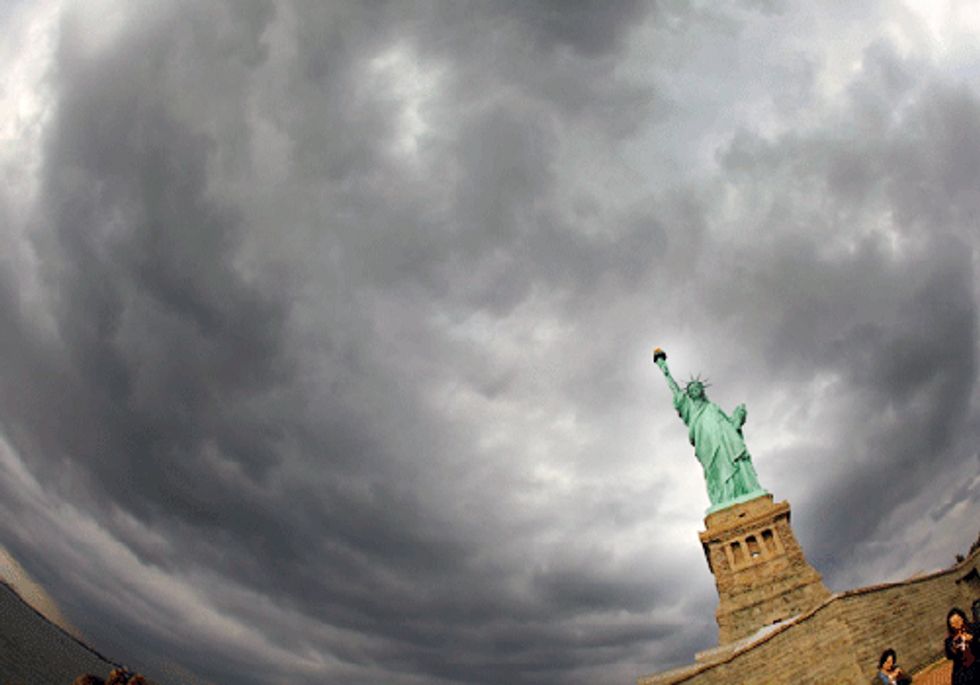 I am nervous about Hurricane Sandy heading up the East Coast toward New York where I live and feeling off kilter today about the devastating, never seen before, hybrid storm Sandy.
Sandy seems like just another warning of things to come, like the wildfires and droughts that ravaged much of the world this summer.
I guess you could call it climate change election eve freak weather syndrome.
Fortunately, there's some good news. A survey out last month by the Yale Project on Climate Change and the George Mason University Center for Climate Change reports that 70 percent of Americans believe global warming is real. The report dovetails with Yale-George Mason findings earlier this year that Americans think global warming should be a priority of the President and Congress (72 percent) and more should be done by corporations and industry (70 percent) and citizens, themselves (67 percent).
Thankfully, it seems our days of climate change denial are over. Americans are finally connecting the dots between severe weather events and climate change.
Thanks to MTV, President Obama broke his climate silence last week. But, why did the climate change discussion have to be relegated to a pop culture cable channel? Shouldn't it be highlighted on every TV station as FEMA broadcasts news about the latest freak weather incident or natural disaster to slap us upside the head?
Now for the not so good news. The fossil fuel behemoths controlling the energy policy of our country are hell bent on increasing oil and gas production to the point where the resulting burning of this fuel, according to scientists, will guarantee climate chaos.
Increasing demand for energy and rising fuel prices have spawned a greedy race to get more oil and gas out of the ground. Our country has invested billions of dollars in developing new fossil fuel technology to access previously inaccessible oil and gas, while the majority of American policy makers refuse to acknowledge the urgent need to ignite the renewable energy industry.
But let's not just wallow in weather angst and election debate depression. Because of freak Sandy, a friend of mine just went out and bought a solar panel to power her laptop and phone. Another friend of mine purchased a rain barrel to capture water so when the electric power pump fails he'll have water to flush the toilet. Hook or by crook we are becoming more resilient. 
So, let's get off our couches and make change happen. Lets pressure our government to expedite renewable energy, overturn Citizens United and hold corporations accountable for destroying the Earth and making people sick.
It's about time we listen to Mother Nature. Katrina. Irene. Sandy. We hear you loud and clear. 
Watch Amy Goodman's Democracy Now! report on Sandy and interview with climate scientist Greg Jones and founder of 350.org Bill McKibben:
Visit EcoWatch's CLIMATE CHANGE page for more related news on this topic.
——-
Paul E McGinniss is The New York Green Advocate. He is a green building consultant and real estate broker in New York. He is pretty much obsessed with all things environment and has lately become a resiliency addict.
EcoWatch Daily Newsletter
Related Articles from EcoWatch
Recent Stories from EcoWatch