Will Normalized Relations With Cuba Help Restore Florida's Coral Reefs?
Dec. 22, 2014 09:48AM EST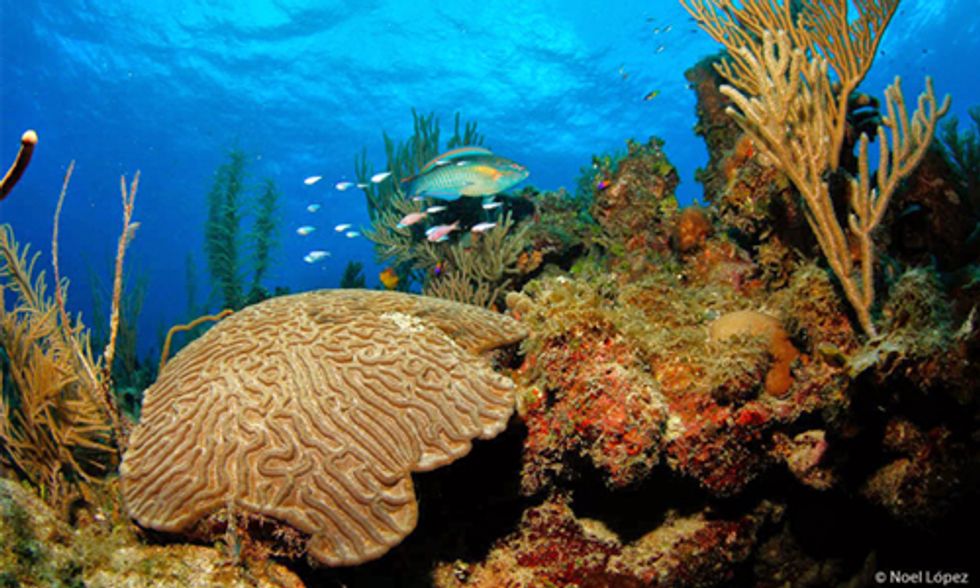 Recent news on the restoration of normal relations between Cuba and the U.S. has often focused on the potential gains for Cuban citizens. Yet, as many science outlets have reported, science research may be enhanced for scientists in both countries. As Dr. David Guggenheim recently exclaimed "this is huge news for science."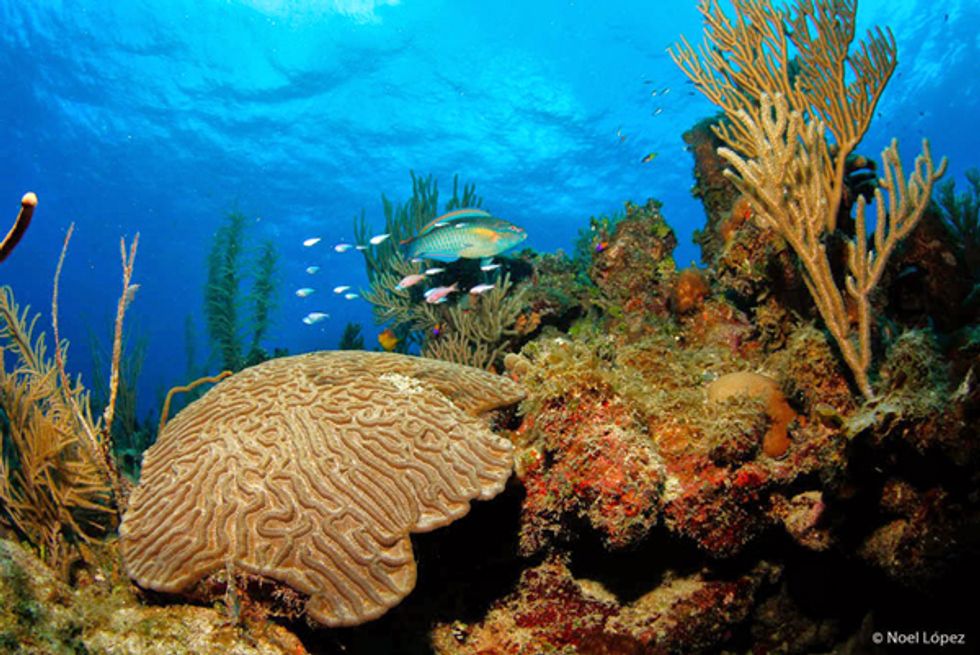 Scientists have already forged strong international connections to study Cuba's rich marine environments. By removing some of the barriers to their work, we may end up learning some lessons about how to restore coral reefs here in the U.S.
I "grew up" as a restoration ecologist in the Florida Keys, where the coral reefs endure a suite of threats, from over-fishing to climate change to high nutrient levels. The Florida Keys National Marine Sanctuary protects more than 2,900 nautical miles of this barrier reef system, yet the health of the coral reefs has continued to decline.
Yet, just over a hundred miles away, the largest marine protected area in the Caribbean hosts a relic of what the Keys reefs once looked like. The Gardens of the Queen, located 60 miles off the southern coast of Cuba, provides tourists will incredible sightings of goliath grouper, sharks and healthy corals.
It also may provide restoration ecologists with potential clues for helping the struggling reefs in Florida and throughout the Caribbean.
I traveled to the Gardens of the Queen in June with Guggenheim, the Ocean Doctor (and coincidentally, my first boss at the Conservancy of Southwest Florida), and The Explorers Club. It was an incredible opportunity to observe these reefs and to ponder the potential for coral reef restoration.
While I (mostly) enjoyed the dives with sharks inside the reserves, it wasn't until we left the reserve in search of floating reefs that I realized the potential bonanza of lessons available to us. We traveled outside the Reserve boundary to Cayo Pedra de Pitoto Nino, where fishermen previously reported encountering floating reefs.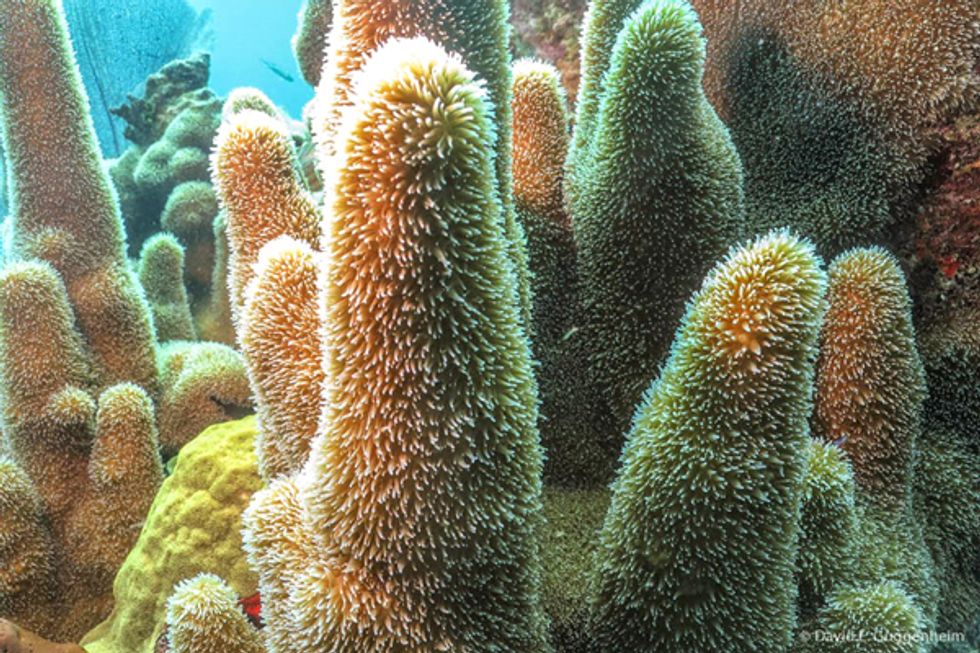 Typically, these unique systems are found in muddy bottom areas, where small patches of corals are not fully attached to the bottom and may indeed appear to be "floating." We did not find evidence of muddy bottom but we did discover an unusual reef system.
In a sandy, shallow area, a rubble pile of elkhorn coral fragments were tightly bound together like a puzzle. Fingers of dead coral interlaced with each other to provide a substrate for new corals and sponges to settle. A diverse fish community found plenty of hiding spots in this intricate reef and we spotted colorful nudibranchs and plenty of spiny sea urchins, who were likely keeping the reef clean of algae.
A close inspection revealed that the substrate, or surface, of the reef, was not covered by macroalgae, which typically outcompetes tiny corals for space on recovering reefs. Instead, we noted the presence of coralline algae, elkhorn and other corals, and small sponges, all of which may glue the reef together. We swam around the reef, occasionally peeking up to exclaim with wonder at what we were seeing.
Yes, we found a pile of old coral in the middle of the ocean. But, how did it get here? There was no obvious reef nearby, where one might expect reef rubble to originate from.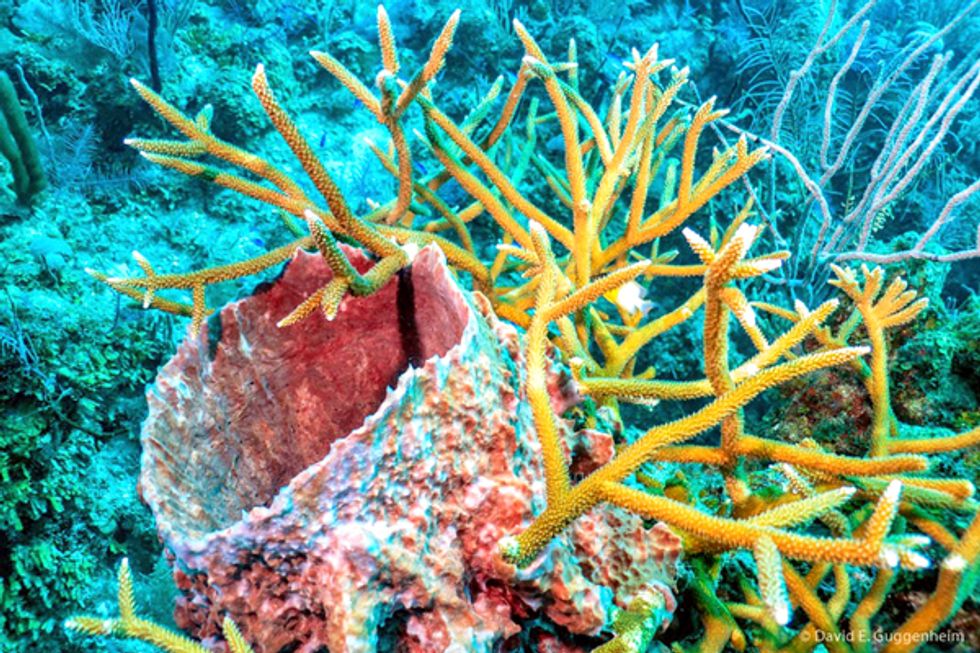 How was this reef attached to the ocean floor? Was it even attached? Did it move during storm surges, causing fisherman to call them "floating reefs?" How long had it been here? How long does it take for corals to colonize a new reef and for fish to claim their space?
We left our short snorkel with many questions. The answers to some of these questions could be incredibly helpful to restoration ecologists. If we understand more about how reefs form in the first place, we may be able to help reefs recover after they are damaged from storms, bleaching events, ship groundings, and nutrient pulses.
While the amazing reefs of the Gardens of the Queen give us ideas about what the reefs of the Caribbean used to look like, this small, unassuming patch of coral rubble may hold important clues for how to help struggling coral reefs in Florida and across the Caribbean, a tangible benefit of the restoration of relationships between our countries.
Rebecca L. Vidra is the director of undergraduate studies at Duke University's Nicholas School of the Environment.
YOU MIGHT ALSO LIKE
Will New Relations With Cuba Impact Its Pristine Ocean Environment?
500 Years After Columbus, Cuba's Gardens of the Queen Still Pristine
EcoWatch Daily Newsletter
Related Articles from EcoWatch
Recent Stories from EcoWatch