Will Hurricane Sandy Compel Politicians to Prioritize Climate Change?
Oct. 28, 2012 11:28AM EST
Climate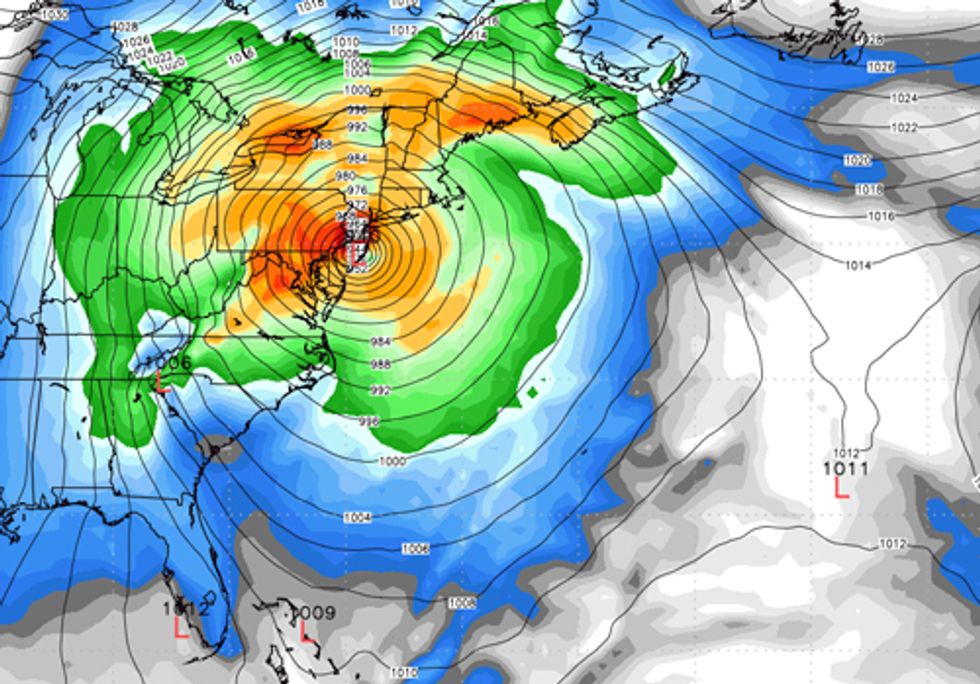 By Dan Lashof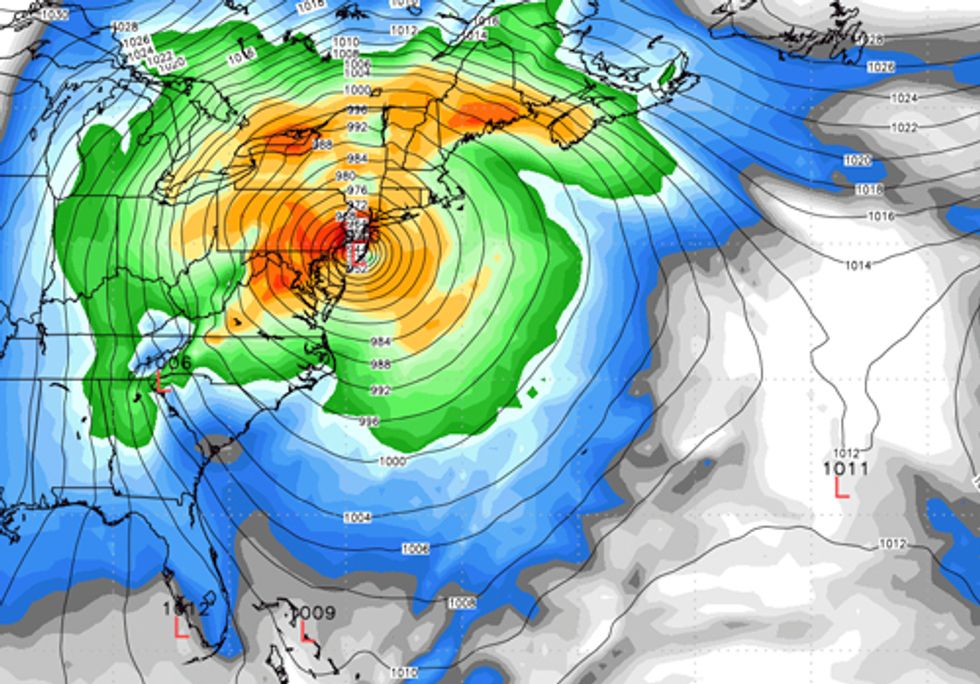 Another monster storm is bearing down on the Eastern U.S., prompting yet another mad scramble to rearrange travel plans, prep for power outages and dig in for potential damage.
When are we going to do more to address the causes of climate change, rather than react to its effects?
We don't know yet what Hurricane Sandy will leave in its wake as it tears its way toward the Northeast U.S.—although meteorologists are already warning that this "Frankenstorm" could be another billion-dollar disaster—or as one put it, "an economic and human disaster on multiple levels," if it makes landfall near Long Island or Northern New Jersey.
But here's what we do know:
This mega-storm is just one more sign of the new normal that will continue as long as we keep avoiding addressing climate change.
Just like the unprecedented droughts, flooding and heat we all experienced this year, storms like Hurricane Sandy is what global warming looks like.
This is the new normal.
In a nutshell, global warming heats up our oceans and loads hurricanes and other storms with extra energy, making them more violent, increasing the amount of rainfall and high winds they deliver and making flooding more likely.
Global warming also leads to rising sea levels, which boosts storm surges, and in turn lead to more severe flooding.
Sea levels stretching from Boston to Norfolk, Va. are rising four times as fast as the global average, making the region more vulnerable to flooding.
Sea temperatures are also warmer. September saw the second-highest global ocean temperatures on record, according to the National Oceanic and Atmospheric Administration (NOAA). Off the Northeast U.S. in particular, sea surface temperatures are about five degrees above average.
There is nothing we can do about Sandy except get prepared, but there are solutions to prevent climate change from fueling ever more extreme weather.
Carbon pollution is the main reason our planet is getting hotter, increasing the number and severity of weather disasters and hurting our health.
We can cut carbon pollution by using energy more efficiently, cleaning up our power plants and increasing our use of renewable energy.
We can also start preparing for climate change—beyond ensuring that there are fresh batteries in the flashlight and canned goods in the cupboard.
Cities and states, for example, can implement policies to avert flooding, protect drinking water supplies and prepare for health crises and other emergencies that follow storms, fires and flooding.
But most importantly, we must quit ignoring the issue of climate change, and start addressing it.
We must do more than just react only before the next disaster is about to strike.
Climate change has been a non-issue during this political season, as the New York Times pointed out this week. While there has been plenty of media coverage of Hurricane Sandy already, almost none of it has included the connections with climate change.
The lack of attention belies what we're all experiencing.
This year, we had the hottest January to June ever recorded in the U.S.
We had the largest drought declared in more than 50 years.
We've already experienced one of the most destructive "derecho" storms in history, as well as record rainfall and flooding across much of America.
With Hurricane Sandy now on its way, the picture is clear.
More Americans can now see it. When will our politicians and government leaders catch up?
And when will they start addressing the problem with the urgency that it deserves?
Visit EcoWatch's CLIMATE CHANGE page for more related news on this topic.
EcoWatch Daily Newsletter
Recent Stories from EcoWatch