Will Hawaii's Big Island Ban GMO Farming?
Oct. 15, 2013 12:36PM EST
Food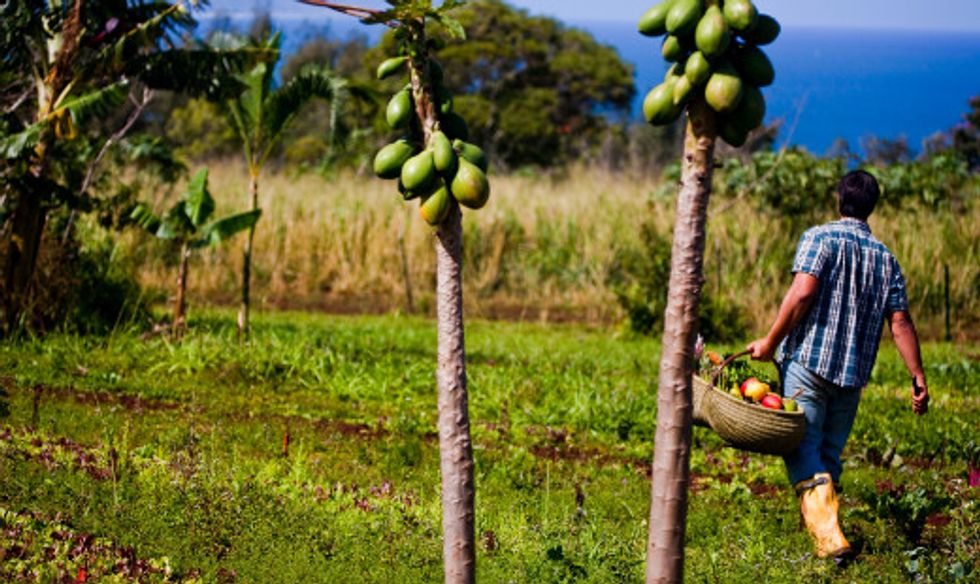 The Big Island of Hawaii County Council is expected to consider a bill on Wednesday, Oct. 16 that would prohibit all open-air growing of genetically modified organisms (GMOs) except papayas and other GMO crops now being cultivated.
The bill also would prohibit biotech companies from operating on the Big Island.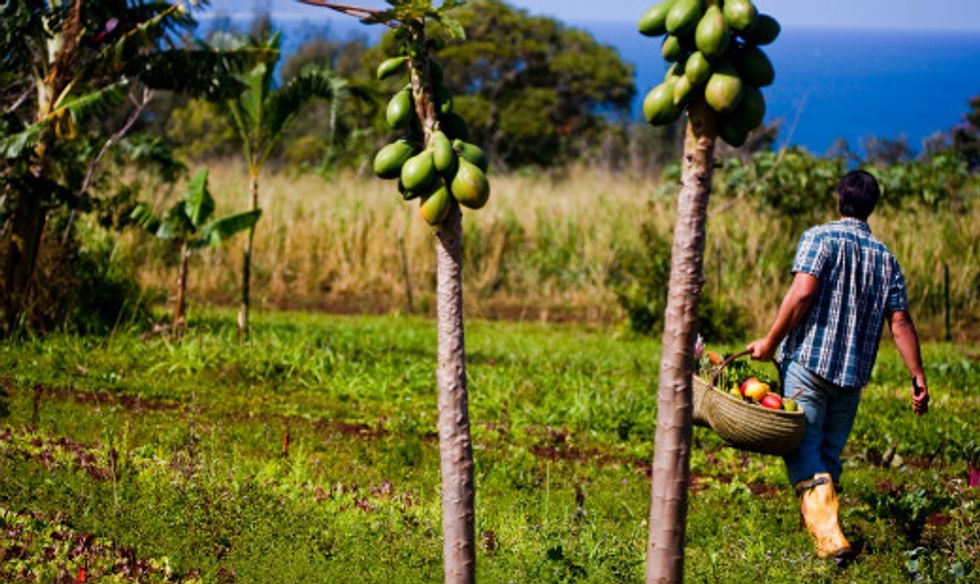 Papayas were exempted in the bill because most of the 200 papaya plantations in Hawaii are planted with genetically engineered trees. A team of scientists modified the DNA of the papaya in the 1990s to withstand a devastating ringspot virus. However, some people say this genetically modified papaya is not worth as much as the non-genetically modified fruit. 
The issue of growing GMO crops in Hawaii has been highly volatile, as described in Honolulu Civic Beat. 
On one side are some of the world's biotech giants—including Monsanto, Syngenta, Pioneer, Dow and BASF—that in recent years have set up shop in Hawaii, attracted by year-round growing conditions and an ecosystem favorable for testing and growing produce such as seed corn. The biotechnology industry has all but completely supplanted the sugar cane and pineapple industries that used to dominate the Hawaiian landscape.
On the other side, some GMO opponents have vowed to make Hawaii ground zero for the national and international battle over genetically modified crops.
"It's a paradise over here that is being ruined by this," said Michiyo Altomare, a local resident of Waimea, a small town in Kauai that is surrounded by GMO crop fields.
Altomare and her husband told the New York Times that they purchased their dream home about 30 years ago near a pristine river in the town, which is located across the river from a beautiful bluff where gentle breezes flow down and through the area. But in recent years, the bluff, which used to sustain fields of natural sugar cane, became blanketed with GMO corn, the chemicals of which now waft through the Altomares' property.
The recent hearings on the bill have been particularly heated and featured an appearance by comedian Roseanne Barr, who testified in favor of the ban.
In late September, a group of unknown people chopped down about 100 genetically modified papaya trees, presumably in opposition to GMOs. The destroyed crop was valued at $3,000. It was the second time the same family had been targeted.
Anne Lopez, spokeswoman for the Attorney General's Office, said the office has no plans to weigh in on the proposed ban or challenge it if it's adopted.
"We have not analyzed it to come up with a legal opinion," she said.
In 2008, the county adopted a ban on GMO coffee and taro that has not been legally challenged.

EcoWatch Daily Newsletter