Will Gov. O'Malley Forge Ahead with Fracking in Maryland, Despite Calls for Ban?
Jul. 19, 2013 01:51PM EST
Energy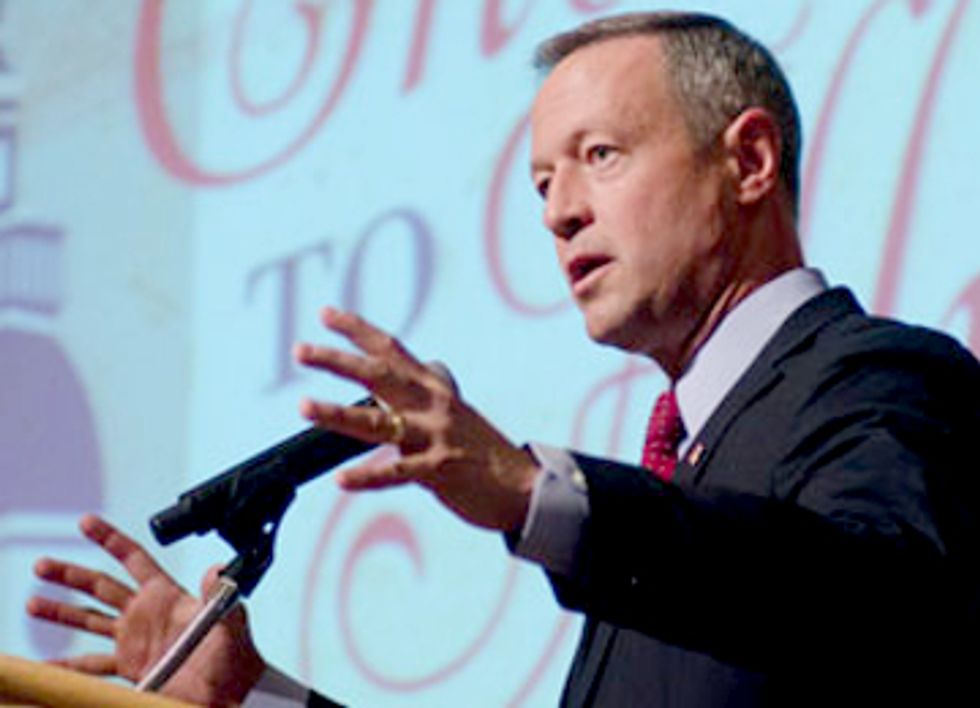 Leaders in the Maryland Legislature rejected a bill last session that would have placed a ban on fracking in the state, seemingly supporting Gov. O'Malley (D-MD) in whatever plan he unveils for Maryland. The governor, in turn, has appropriated taxpayer money to conduct several studies to determine whether or not the long-term effects of fracking would be too detrimental to public health and the environment.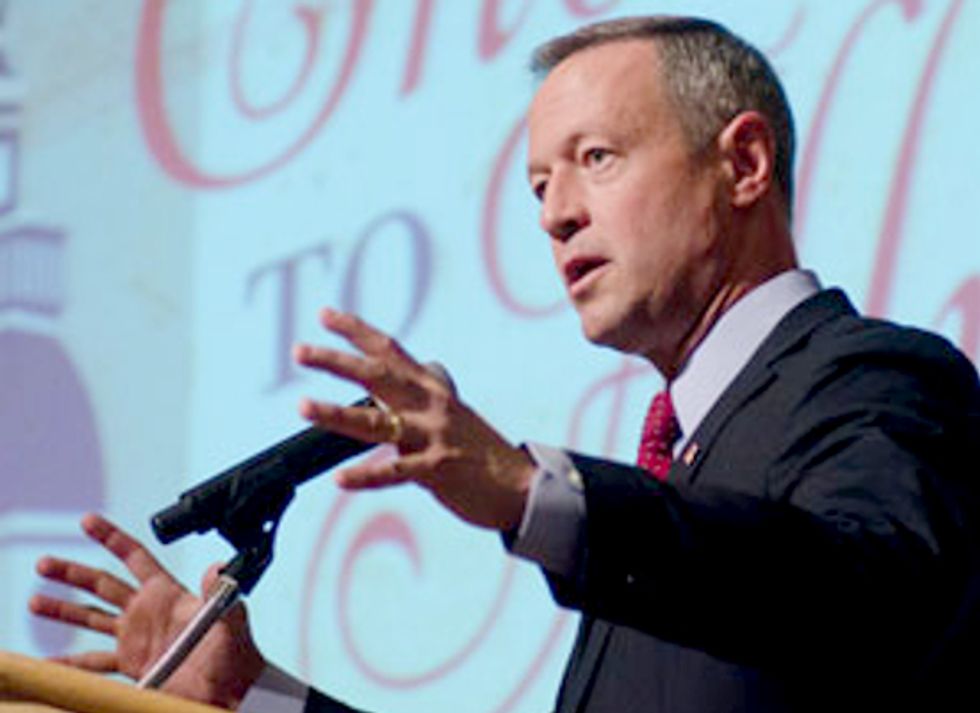 In fact, Gov. O'Malley has been telling anti-fracking advocates that the Old Line State will not turn into another version of Pennsylvania, where regulations are scant and taxes on the oil and gas industry are virtually non-existent. But more and more, we are seeing evidence that Gov. O'Malley wants to turn Maryland into a natural gas-friendly state like Pennsylvania. Almost as if to demonstrate that very point, I got some news that is as surprising as it is frustrating.
State officials recently revealed to Food & Water Watch that Gov. O'Malley has hired John H. Quigley, who served as secretary of the Pennsylvania Department of Conservation and Natural Resources during the state's rapid expansion of fracking, to help draft key fracking regulations in Maryland. The news is further proof that Gov. O'Malley has already made his mind up to allow fracking and is moving forward with developing regulations to issue fracking permits in Maryland.
Two years ago, Gov. O'Malley created the Marcellus Shale Advisory Commission and charged its members with assessing whether or not to pursue fracking. To that end, the commission, the Maryland Department of the Environment (MDE) and the state's Department of Natural Resources (DNR) were tasked with conducting three studies that would look at how fracking could affect public health, the state economy and the environment. But without completing any of these studies the commission suddenly went into overdrive this spring and began the process to draft rules.
In February, the MDE issued a report revealing that while fracking could have significant negative impacts in Maryland, and that the state is wholly unprepared to oversee the oil and gas industry, it should nevertheless move forward with a series of "best management practices" to help prepare for issuing drilling permits. So they did, and in May, they released the report for best management practices for gas drilling in Maryland.
Now, we catch wind of this report, The Case for Maryland's Proposed Comprehensive Gas Development Plan Program, that the Maryland DNR commissioned John H. Quigley, former head of the Pennsylvania Department of Conservation and Natural Resources, to produce. Scheduled for unveiling next week, the report notes that Maryland has a chance to create "win—wins" for businesses and the environment alike by moving forward with the "responsible" drilling of natural gas.
Let's take a closer look at Quigley:
Quigley worked at Pennsylvania's Department of Conservation and Natural Resources between 2005 and 2011, and served as secretary for three of those years. Note that the number of new unconventional gas wells increased from eight in 2005 to 1,974 in 2011 with many documented environmental and health problems following the rapid expansion of fracking in Pennsylvania.
Now a consultant, Quigley has written this report for the DNR, shared anonymously with Food & Water Watch by administration officials, that shows Gov. O'Malley tapping into Quigley's expertise to push controversial "comprehensive drilling plans," a new type of regulation that aims to cluster fracking drill pads in small sacrifice zones within the state. Comprehensive drilling plans are meant to encourage multiple natural gas companies to voluntarily map out specific drilling zones in order to reduce the negative impacts once these companies are drilling.   
We shouldn't be surprised though. Quigley, after all, has been a main consultant for PennFuture, an environmental group who was a strategic partner in creating the Center for Sustainable Shale Development. This center is a marriage of pro-business environmental organizations like PennFuture and the Environmental Defense Fund and major oil and gas companies such as Chevron and Shell to develop voluntary performance standards for fracking.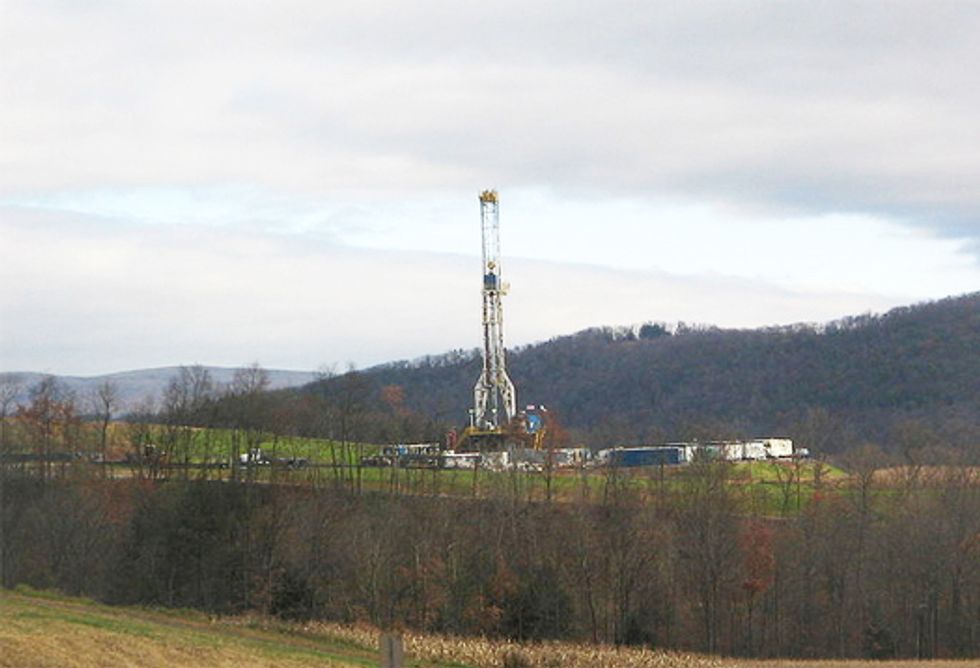 In other words, these groups are promoting voluntary rules agreed to by the industry. Former PennFuture CEO John Hanger also went on to become Pennsylvania's secretary of the Department of Environmental Protection and failed to protect the state's environment from the inevitable pollution from fracking.
In a ridiculous gesture of public relations prowess, Quigley says in his report that Maryland has a chance to create environmental and business "win—wins" by moving forward with the "responsible" drilling of natural gas. What Quigley views as the first "win" is really just "less loss" from an environmental perspective. This is coming from a guy who might not have been setting the bar very high for safety when he said, "incidents and accidents are inevitable; you're never going to bat 1.000."
Mr. Quigley is scheduled to present his report to the Governor's Marcellus Shale Advisory Commission next Monday, July 22, in Allegany County. Asked for reactions to the report, Citizen Representative to the Maryland Governor's Commissioner Paul Roberts said:

Mr. Quigley has a long association with the view that shale gas can be a 'bridge fuel' to some sort of new energy future. This misguided view is, unfortunately, also held at the highest levels of our national and political leadership. So, Mr. Quigley's Maryland report should be seen as a key policy proposal, as well. In that regard, his effort fails. He counsels trading one form of fossil fuel dependence with a long record of environmental degradation and devastating impacts on those living in the 'production zones' for another form that, over time, will wreak similar damages—as already documented in his home state of Pennsylvania. Additionally, it's by no means clear that this strategy helps our planet's greenhouse gas emergency.
The only realistic, durable energy bridge is one built on drastic reductions in energy consumption and improved efficiencies. A sustainable future is within our grasp using present energy technologies that, when compared fairly to continued fossil fuel extraction, are highly competitive and will stimulate our economy. But this sustainable future requires dramatic short-term sacrifices and changes in the way we use energy. 
In May, Gov. O'Malley told a group outside his Democratic Governors Association meeting at the National Harbor that "[they] [were] looking hard at fracking" and "[they] would get it right in Maryland." Clearly, he believes that using Quigley and entities like the Center for Sustainable Shale Development will help make his case to the public. He clearly wants his legacy linked to fracking, which makes his public statements about studying fracking's impacts rather misleading. If the governor were truly intent on determining fracking's impacts before making any decisions, why has his administration been making big moves to ensure fracking's approval by fall 2014?
This is likely a nod to an industry that has been known to contribute heavily in presidential elections, a prize that Gov. O'Malley may be shooting for in the near future. But Gov. O'Malley should be careful. The growing national anti-fracking movement has already made it well known to other potential presidential candidates like New York Gov. Cuomo (D) and Colorado Gov. Hickenlooper (D) that fracking is inherently unsafe and will not be supported by voters.
Visit EcoWatch's FRACKING page for more related news on this topic.
——–

EcoWatch Daily Newsletter
Related Articles from EcoWatch