Will Gov. Kasich Institute Tighter Regulations on Fracking?
Mar. 18, 2012 12:03PM EST
Energy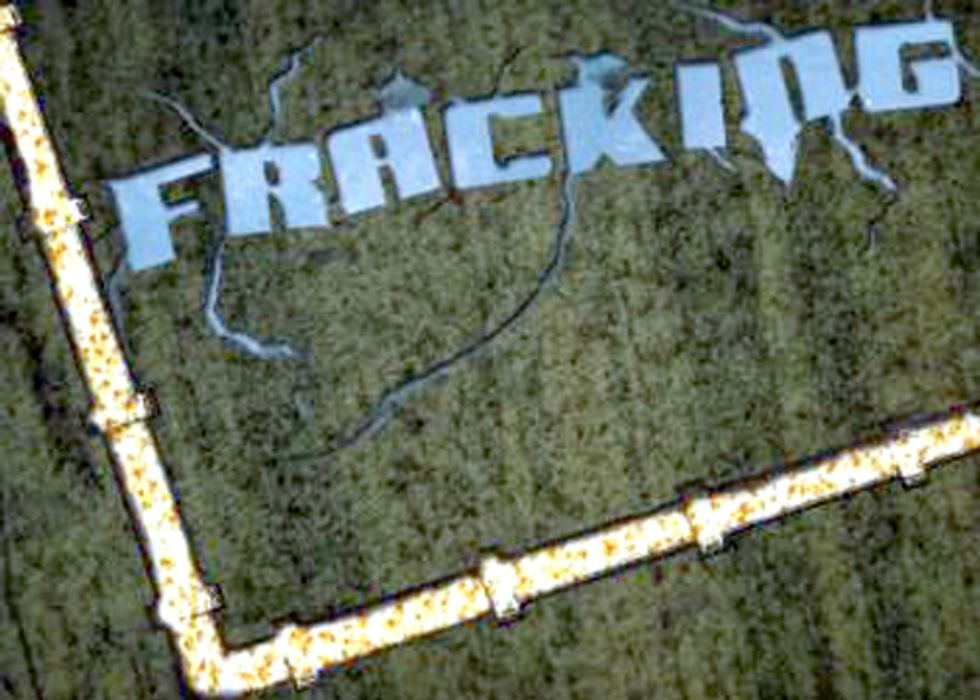 By Dan Moulthrop
Last week, the Ohio Department of Natural Resources (ODNR) released a long anticipated report linking the use of a certain injection well in Youngstown with the eleven earthquakes residents of the Mahoning valley experienced in 2011. If you haven't been paying attention to fracking, that news ought to have been a wake up call. If you have been, you probably know the other shoe is about to drop on this, too.
The other shoe that's about to drop isn't next week's online forum here at The Civic Commons. That's kind of a big deal, though, and we are excited to be partnering with WKYC and The Vindicator to get the word out and invite as many citizens as possible to join representatives of the public sector, private sector nonprofit and government in an open, civil, transparent, solutions focused conversation from March 19-21.
The news from ODNR last week was important, though to people who had been watching this unfold, it was hardly surprising, particularly from the vantage point of the Mahoning Valley, where residents have been insisting for a year or so that the earthquakes were related to the natural gas industry. I used the word "related" because the quakes aren't directly caused by the fracking, or hydraulic fracturing, drilling method. It's kind of surprising, given that the process is designed to break up rock formations. The earthquakes are likely linked to a widely used disposal method of disposing for a fracking byproduct—the injection well. Used fracking fluid, or brine, is injected at high pressure deep underground. It kind of reminds me of the hypothetical idea of carbon sequestration. It also reminds me of that notion you hear from sustainability advocates—you can't throw anything away...there is no "away."
So what's this other shoe that is going to fall? Ohio Gov. John Kasich is dropping it, and he has been dropping hints for a few weeks now. He seems to be staking out some territory unfamiliar to many in the GOP—a policy platform that includes tighter environmental regulations and higher taxes on a burgeoning industry. I blogged about this back in January, and people I know on the Left cynically told me they believed it was just lip service. I remain optimistic. The governor is obviously pro-business, but he's also rabidly pro-Ohio, and I believe he wants to look out for the state and the environment we share. I'm sure his efforts in this regard won't measure up to everyone's standards, but I see this as a potentially very important moment of a GOP leader redefining what Republican values can be.
On top of all of this, most people who are paying attention believe the development of shale gas could be one of the biggest economic boons to Ohio in a long time. And like a lot of economic benefits, it comes with trade-offs. We don't have to guess what they are. There's a lot of information available to you here at the Commons, including this podcast.
But the real reason we don't have to guess about the trade offs is that we can look across our eastern border, to Pennsylvania, where shale gas exploration began in earnest a few years ago. Some of the stuff you don't want—boomtowns, EPA investigations—it's all happening there and in other states. So maybe we can avoid it in Ohio.
From March 19-21, leaders, policy makers and others will join in a three day online discussion focused on finding a way to develop Ohio's shale gas resources in a way that maximizes economic benefit for Ohioans and minimizes environmental threats. I will moderate, and everyone in the community is invited to offer their questions, concerns and comments.
Panelists include:
Brad Whitehead, The Fund for our Economic Future
Karl Henkel, The Youngstown Vindicator
Jeffrey Dick, Youngstown State
Stefanie Spear, EcoWatch
Mike Foley, State Represenative (D-14)
Dave Crandall, Fairmount Minerals
Heidi Hetzel Evans, Ohio Department of Natural Resources
Others to be announced
--------
Last New Year's Eve Youngstown rocked like an earthquake hit it. Because, well, it did. Since then there's been a lot of loaded questions about drilling for oil and natural gas bounced around by politicians, environmentalists, oil and gas industry reps and anyone who felt the earth move under their feet. How come? Why here? Whose fault?
Listen to the podcast below and join Dan Moulthrop and Noelle Celeste from the Civic Commons as they travel to the Mahoning Valley to peer down the hole issue.
For more information, click here.
EcoWatch Daily Newsletter