This website uses cookies to ensure you get the best experience while browsing it. By clicking 'Got It' you're accepting these terms.
Will Free Trade Agreements Allow Chlorinated Canadian Beef to Be Exported to Europe?
May. 23, 2014 12:04PM EST
Food
The issue of chlorinated chicken has become a major issue of concern in the Transatlantic Trade and Investment Partnership (TTIP) "free trade" talks between the U.S. and the European Union (EU). EU Observer explains, "U.S. poultry producers have fewer sanitary demands on conditions for chicken, because once the chickens are slaughtered, they are dipped in a bleaching solution which kills all germs and bacteria. The EU has banned imports of this kind of meat."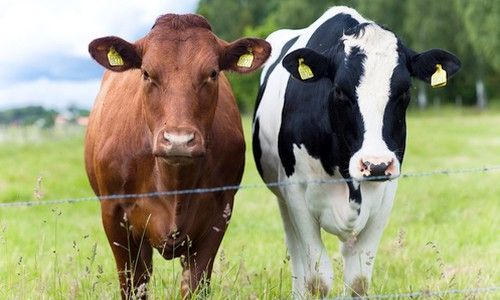 Photo courtesy of Shutterstock
Last October, an environment committee report for the European Parliament flagged this as a concern. Then in February, EU Observer noted, "A top EU official has sought to allay German fears about the U.S. being able to export bleached chicken ... to Europe once a free trade pact comes into force." And France 24 has reported, "Chicken washed in chlorine ... could be making their way into European supermarkets under a free trade agreement being negotiated between the U.S. and EU."
While European activists have rightly focused on this issue within TTIP, should similar concerns be expressed about the Canada-European Union Comprehensive Economic and Trade Agreement (CETA)?
Yes, poultry was excluded in CETA, but Health Canada says of our regulations: "Poultry carcasses and parts are also permitted to be dipped, sprayed, or washed with water containing 20-50 mg total available chlorine/L (CFIA, 2004) or up to 10 mg/L for total available chlorine as hypochlorous acid, provided that treatment is followed by a rinse with potable water."
But if not chicken (for now), what about chlorinated beef?
Exporting more Canadian beef to Europe was a top demand of Canadian negotiators in the CETA talks. And CETA means that Canadian beef producers will be able sell an additional 50,000 tons of beef to Europe, which in Canada is washed and processed using chlorinated water. Our regulations state: "Beef must then be followed by a rinse with potable water or a similar appropriate measure to ensure that residues resulting from treatment are negligible (CFIA, 2004)."
It's also notable that the regulatory cooperation chapter in CETA inserts the Canadian beef industry more into the European regulatory process. CETA would also establish a separate "Joint Management Committee for Sanitary and Phytosanitary Measures", including plant and animal safety rules and food regulation. That Sanitary and Phytosanitary Measures chapter also includes sections on equivalency of rules which could serve to erode the more stringent European food safety standards.
It should be highlighted that the EU appears to be heading down this path already. In Feb. 2013, before the TTIP negotiations began, EurActiv reported, "The European Union [has] dropped its ban on ... beef washed in lactic acid [which] is meant to show the Europeans are serious about a [TTIP] deal." The U.S. Mission to the European Union Foreign Agricultural Service notes, "Commission Regulation (EU) No 101/2013, published in the Official Journal on Feb. 5, 2013, allows the application of lactic acid as a pathogen reduction treatment (PRT) on beef carcasses, half-carcasses and beef quarters in the slaughterhouse. ...[This] will allow U.S. beef exporters to better take advantage of EU beef quotas, worth $700 million ..."
--------
YOU MIGHT ALSO LIKE
Big Food Freaking Out About 'Fed Up'
5 Ways Trans-Pacific Partnership Threatens Local Food
Rising CO2 Levels Will Make Staple Crops Less Nutritious 
--------
EcoWatch Daily Newsletter
Colombia rainforest. Marcel Oosterwijk / CC BY-SA 2.0
Many of us think of the Amazon as an untouched wilderness, but people have been thriving in these diverse environments for millennia. Due to this long history, the knowledge that Indigenous and forest communities pass between generations about plants, animals and forest ecology is incredibly rich and detailed and easily dwarfs that of any expert.
picture-alliance / Newscom / R. Ben Ari
By Wesley Rahn
Plastic byproducts were found in 97 percent of blood and urine samples from 2,500 children tested between 2014 and 2017, according to a study by the German Environment Ministry and the Robert Koch Institute.

Pexels
Medically reviewed by Daniel Bubnis, MS, NASM-CPT, NASE Level II-CSS
Hot yoga has become a popular exercise in recent years. It offers many of the same benefits as traditional yoga, such as stress reduction, improved strength, and flexibility.
Lara Hata / iStock / Getty Images
By SaVanna Shoemaker, MS, RDN, LD
Rice is a staple in many people's diets. It's filling, inexpensive, and a great mild-tasting addition to flavorful dishes.
An image of the trans-alaskan oil pipeline that carries oil from the northern part of Alaska all the way to valdez. This shot is right near the arctic national wildlife refuge. kyletperry / iStock / Getty Images Plus
The Trump administration has initialized the final steps to open up nearly 1.6 million acres of the protected Alaskan National Wildlife Refuge to allow oil and gas drilling.
Kaboompics / Pexels
Tensions between lawmakers and several large manufacturing companies came to a head on Capitol Hill this week during a hearing on toxic fluorochemicals in U.S. drinking water.