Will Fracking Go Bust in Pennsylvania?
Sep. 16, 2013 09:45AM EST
Fracking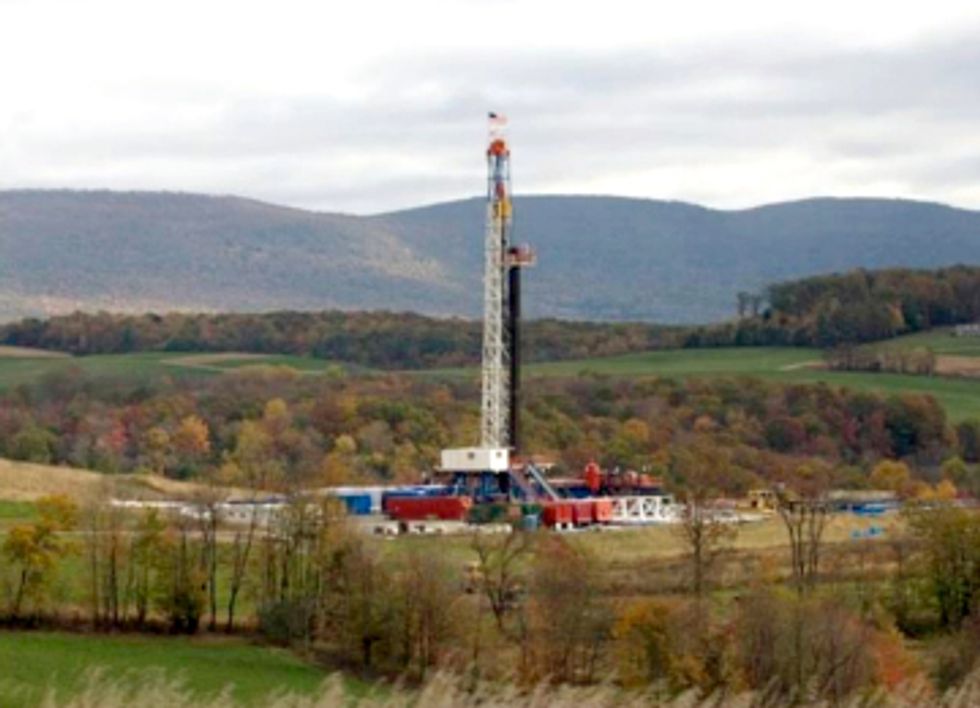 In 2012, journalists began warning of an impending bust in Pennsylvania's fracking boom. Since 2010, experts found, drilling in the Marcellus Shale formation—one of the largest in North America—has seen a 50 percent decline in natural gas production, according to the Philadelphia Daily News. The number of drilling rigs skyrocketed from 20 in 2009 to 120 in 2011, making the state the de facto ground zero for the fracking revolution. Now that number has dropped to 90—though the total number of wells remains in the thousands.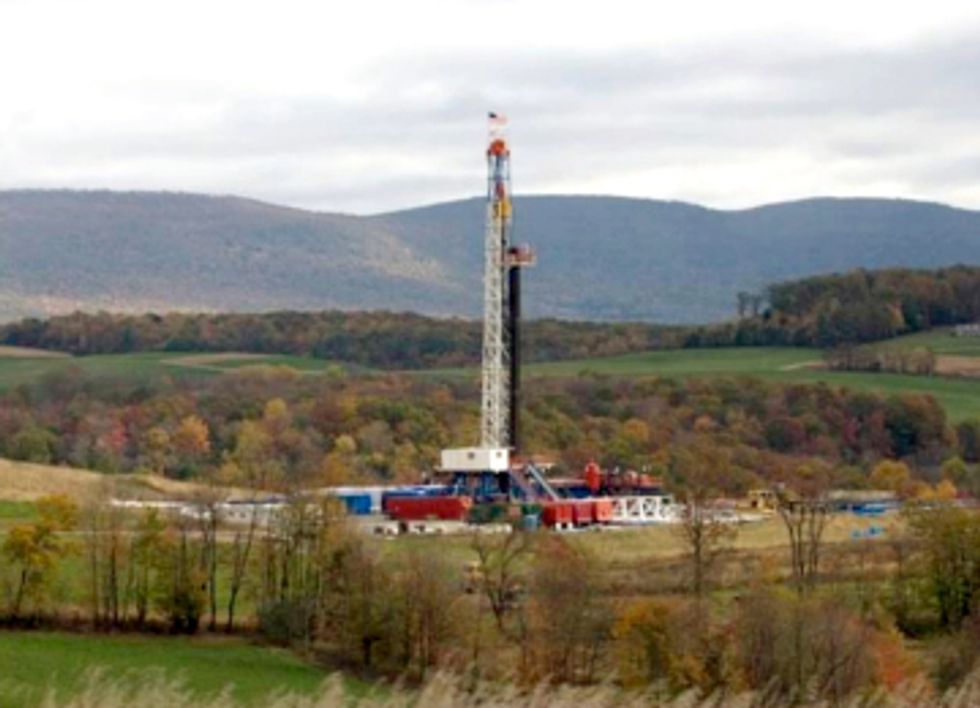 Many believe the rapid drop in production is tied to the oversaturated natural gas market—part of the reason the oil and gas industry has worked so hard to build export terminals, as liquefied natural gas (LNG) is more profitable overseas. Others believe the underdevelopment of pipeline infrastructure may have also played a role—as was likely the case last year's price drop.
David Masur of Philadelphia-based Penn Environment said to Willie Bunch, a writer for the Philadelphia Daily News, "Gas companies that once touted the benefits of cheap natural gas for the Pennsylvania economy are looking instead toward facilities to ship liquid gas to markets overseas, where prices are higher."
The Henry Hub Natural Gas Futures, a natural gas distribution hub in Erath, LA, is widely recognized as an industry benchmark price for natural gas. The chart below, compiled by the U.S. Energy Information Administration (EIA), shows the decline in natural gas prices since the early 2000s. In Pennsylvania, the price for natural gas from the Marcellus Shale has hovered below $4 per one thousand cubic feet (MCF) as well.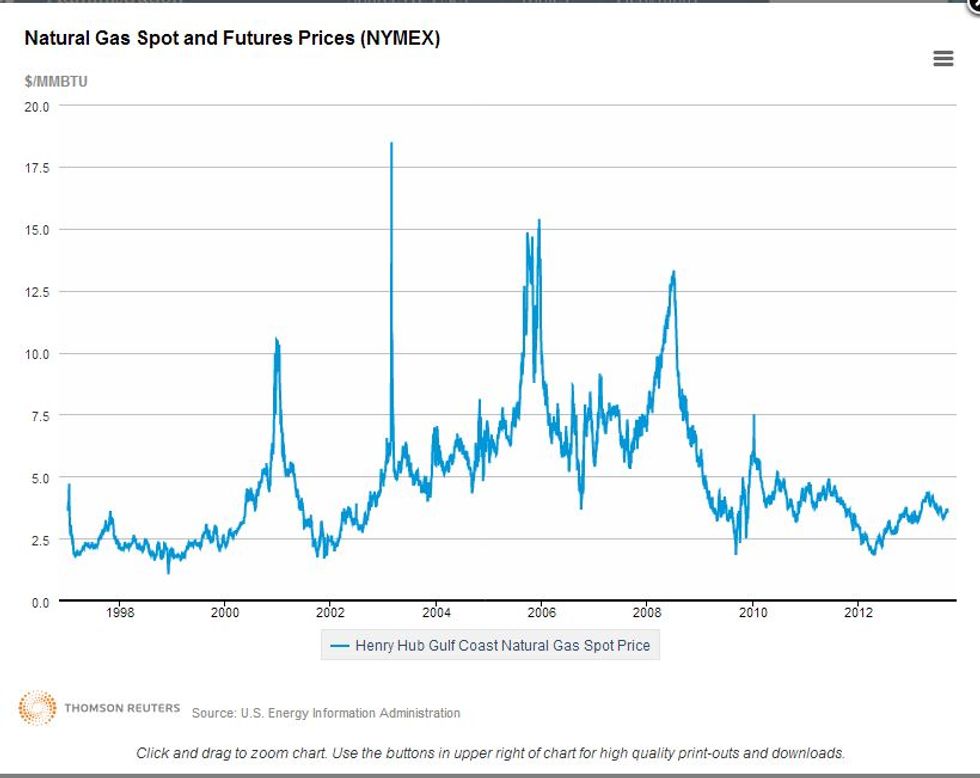 Bill Chameides wrote in the Huffington Post, "I have been told by folks who work in the energy business that fracking for the dry gas that one gets out of the Marcellus is only profitable if the price of natural gas is above $4 per thousand cubic feet."
It remains to be seen whether natural gas prices will continue to spiral downwards. Bust or no bust, fracking's future remains uncertain. While the U.S. supply of natural gas is projected to last for at least 92 years by the EIA, the fate of domestic natural gas production is unclear. The push by the oil and gas industry for authorization of the construction of LNG export terminals may determine the industry's future in international markets. In the meantime, residents of Pennsylvania who either benefited from or were hurt by the fracking boom are seeing economic benefits dissipate.
Visit EcoWatch's FRACKING page for more related news on this topic.
——–
EcoWatch Daily Newsletter
Related Articles from EcoWatch