Will Congress Jump off the Fiscal Cliff and Into Deep Water by Gutting Environmental and Health Protections?
Nov. 30, 2012 12:12PM EST
Climate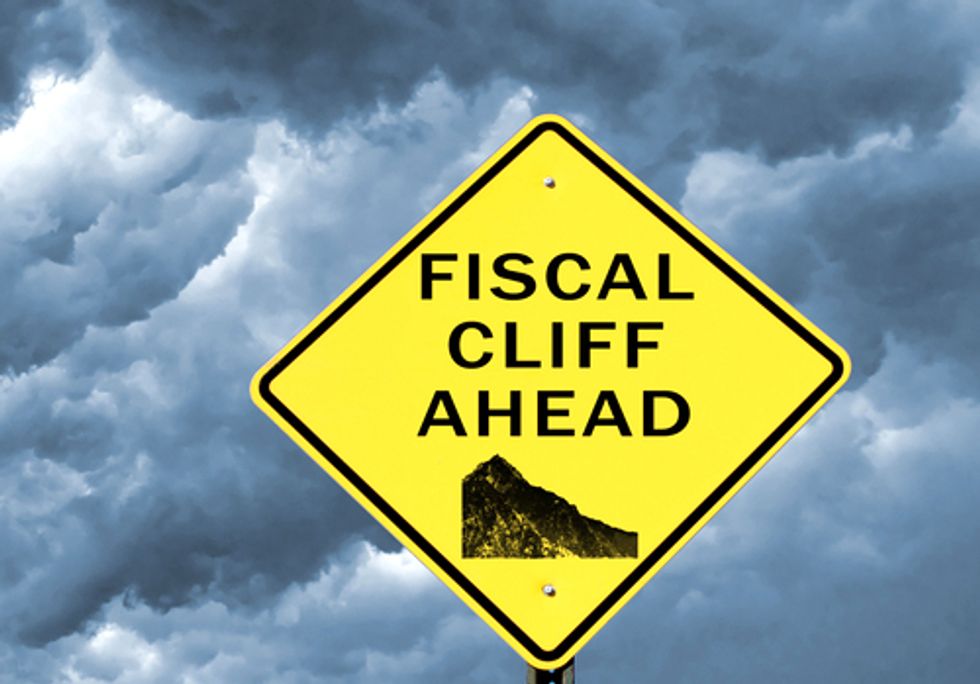 By Peter Lehner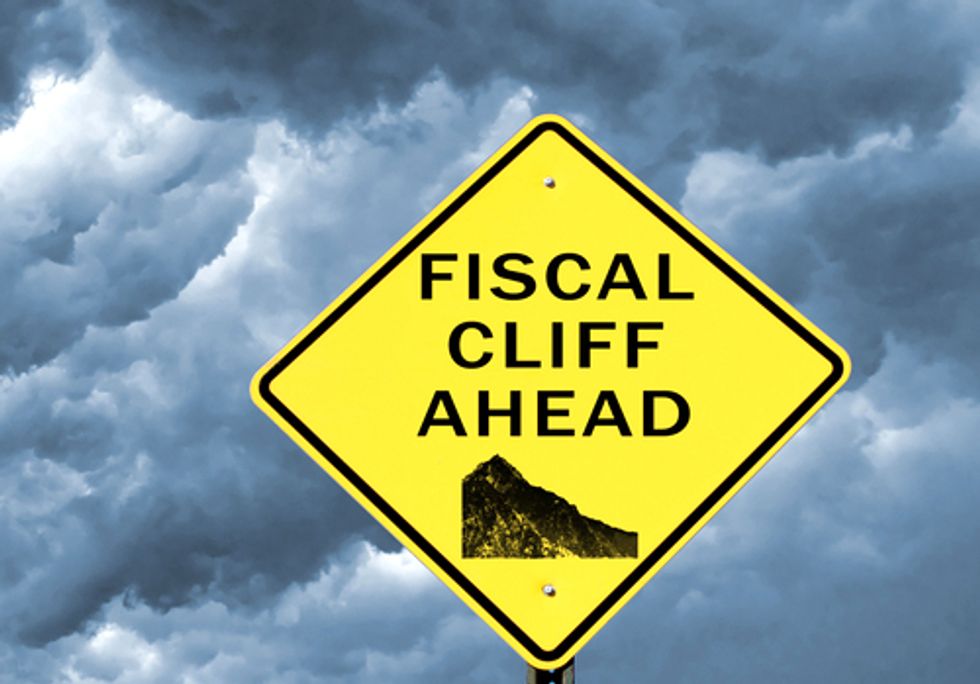 Photo courtesy of Shutterstock
The health cost of power plant pollution is an estimated $100 billion each year, nationwide, when people get sick or die from breathing dirty air. When polluted water makes swimmers sick, the additional public health costs in just two southern California counties has been estimated at $21 to $51 million each year.
In addition to being harmful to our health, pollution is a serious drag on the economy. As Congress attempts to negotiate this country off the edge of the fiscal cliff, it needs to maintain and strengthen the programs that protect our health by keeping pollution out of our air and water. Gutting programs that cut power plant pollution and keep sewage out of our waters will only end up imposing bigger costs down the road.
Congress has already cut programs that help keep our water clean; deeper cuts to these programs would deal a serious blow to the health and prosperity of communities where clean water is not only a source of recreation but a means of economic sustenance. When a beach on Lake Michigan is closed because the water is too polluted for swimmers, it can cost the local economy as much as $37,000 each day.
If your local beach doesn't have the funding to monitor bacteria levels, and the local sewage plant can't get a loan to upgrade its facilities, and climate change is inducing more frequent and heavier rainstorms that overload sewer systems, you have a recipe for an outbreak of waterborne illness—and untold health costs. When federal support for certain clean water programs falls short, municipalities have to rely on local sources of funding to meet their clean water obligations. The burden falls on local taxpayers instead.  
Attacking clean air programs could prove costly as well. Last year in my home state of New York, nearly 300 premature deaths were attributed to pollution from coal-fired power plants. In Pennsylvania and Ohio, the death toll is even steeper. Our study examining emissions from just 26 coal-fired power plants puts the estimated cost of their pollution at $24 billion—and that's just in 2011 alone. Imagine if the enforcement of laws that keep polluters accountable, and the monitoring of air quality that helps alert people at risk to stay inside on bad air days, got worse instead of better. How much money would we really be saving?
Pollution is expensive. But the flipside is that the relatively small investments we make in protecting clean air and water have staggeringly high returns, as my colleague, economist Laurie Johnson, points out. A peer-reviewed study from the U.S. Environmental Protection Agency found that in 2010, Clean Air Act amendments to reduce power plant pollution—and therefore reducing the number of premature deaths, illness and lost work days due to bad air—brought $1.3 trillion in health and environmental benefits, for a cost of just $50 billion. That's a benefit-to-cost ratio of 26 to 1. From a business perspective, this is a dream investment. 
State revolving funds for clean water, which lend money to municipalities for  infrastructure projects such as building and repairing wastewater treatment plants, have created an estimated 1.4 to 2 million jobs since 1988. (Some of these jobs are pending right now, for example, in Chesapeake Beach, Maryland, according to my colleague Jon Devine). In the Chesapeake Bay these programs have helped improve water quality, boosting annual boating, fishing, and swimming revenue by $357.9 million to $1.8 billion. Clean water is clearly an asset worth protecting.
Clean air and clean water programs have proved their worth by any yardstick. These investments protect our health, help keep our air clean and safe to breathe, and our lakes, rivers, and beaches clean and safe for swimming. They can also create jobs, generate revenue, and save money while doing so. Putting these cost-effective programs on the chopping block will not help solve our debt crisis.
Here's what should be on the table: eliminating subsidies for the oil and gas industry. There's an instant $4 billion a year back in our coffers, instead of in the pockets of some of world's most profitable corporations. A budget deal for the American people should put our health over the profits of polluters. 
Visit EcoWatch's WATER and AIR pages for more related news on this topic.
EcoWatch Daily Newsletter