Will China Dam Its Last Wild River?
Feb. 04, 2016 03:13PM EST
Energy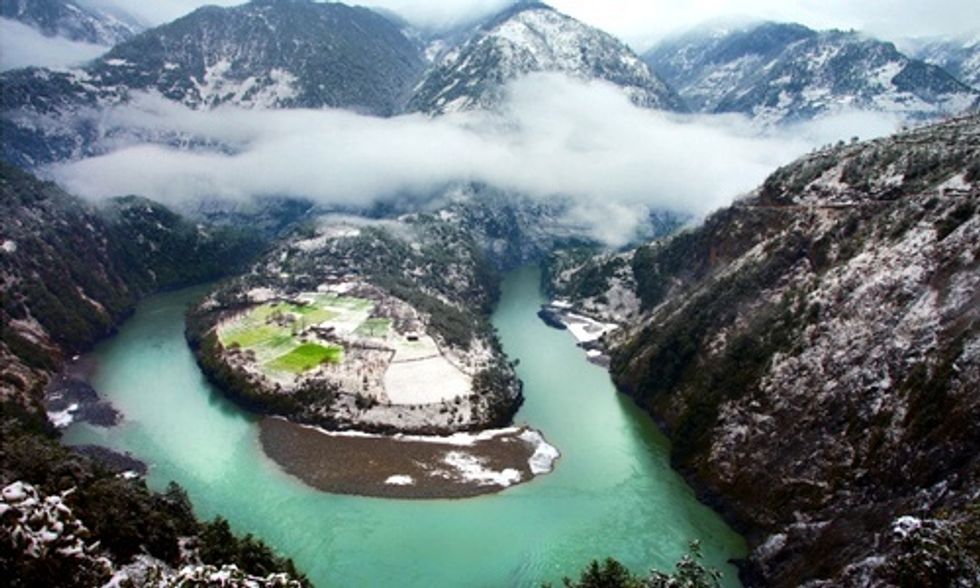 The Nu River is the last remaining major river system in China without a dam. But if the Chinese government gets its way, the country's last free-flowing river will soon be reduced to a "series of cascading lakes," NPR's Marketplace reported.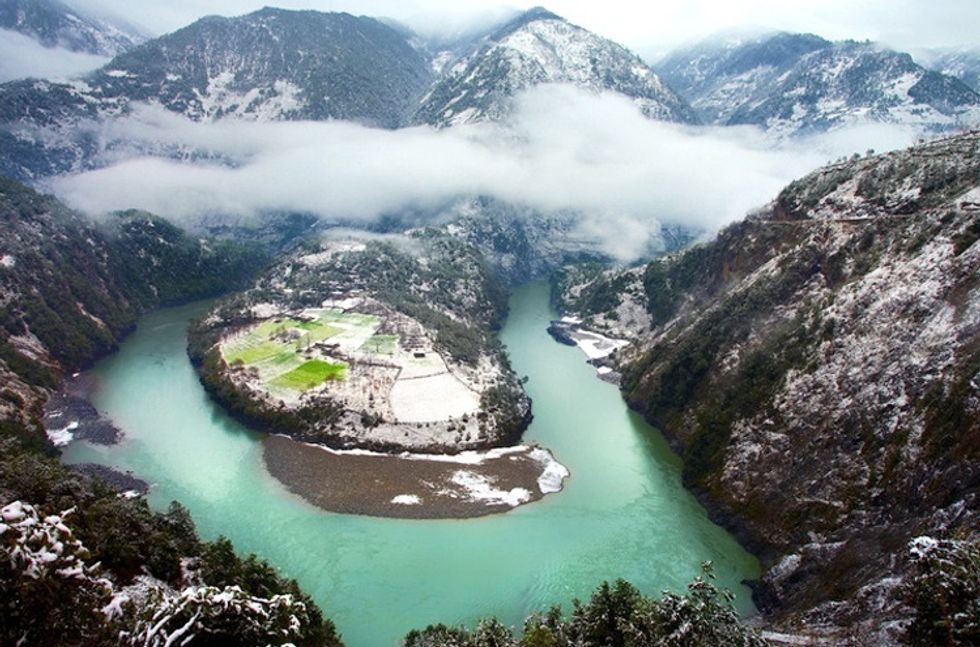 "This river is vital," Wang Yongchen, founder of Beijing-based Green Earth Volunteers, told NPR. "If we lose the Nu River, China will no longer be able to have a single reference for comparison between what is natural and what isn't."
China has a long history of damming its rivers and displacing millions of people in the process, NPR explained. Since 1949, 24 million people have been forced to relocate for 86,000 dams.
"It's a uniquely Chinese phenomenon," Fan Xiao, a retired geologist, told NPR. "A local government sets up an investment company, attracts investors, approves and builds its own projects with developers. All of them make enormous profits. They claim this helps alleviate poverty, but it only causes common people more problems."
What's worse, Fan said, is many of these dams aren't even generating electricity. By his count, 8 percent of the electricity generated by dams in his home province of Sichuan goes to waste. "We call this 'water abandonment,'" Fan said, "and in China it's severe. Dozens of large-scale dams are losing money."
This could be part of the reason dam projects on the Nu River have been stalled for more than a decade. And now, there are conflicting reports from the Chinese government as to whether it plans to go ahead with the project. None of that may matter though for downstream communities in Burma, where several companies already have plans to build six dams on the river (known in Burma as Salween).
Local communities and activists continue to fight to protect this river system.
"Free flowing rivers in China are critically endangered species. Every river body in China has been riddled with dams until there is only one left: the Nu River," Donna Lisenby, clean and safe energy campaign manager for Waterkeeper Alliance, told EcoWatch.
"The dam builders who have set their sites on the Nu River are like poachers who riddle endangered species with bullets so they can sell the body parts for profit," Lisenby said. "One can only hope that the people and government in China will stand up to the profiteers and say, 'No, you will not kill our last wild, free roaming river. It will be saved so that future generations of Chinese children will be able to experience the unharnessed freedom of a living river, flowing free and unhurt by human greed.'"
Listen to NPR's Marketplace segment on China's last wild river:
YOU MIGHT ALSO LIKE
Michael Moore: 10 Things They Won't Tell You About the Flint Water Tragedy, But I Will
Erin Brockovich to Stephen Colbert: 'Flint, Michigan Is the Tip of the Iceberg'
Slaughter of Up to 900 Wild Bison at Yellowstone Park Sparks Federal Lawsuit to Protect First Amendment Rights
Wrongful Death Lawsuit Filed as SoCalGas Faces Criminal Charges Over Porter Ranch Gas Leak
EcoWatch Daily Newsletter
Related Articles from EcoWatch
Recent Stories from EcoWatch