This website uses cookies to ensure you get the best experience while browsing it. By clicking 'Got It' you're accepting these terms.
WildEarth Guardians Sues the Nation's Biggest Wildlife Killer
May. 01, 2012 07:30AM EST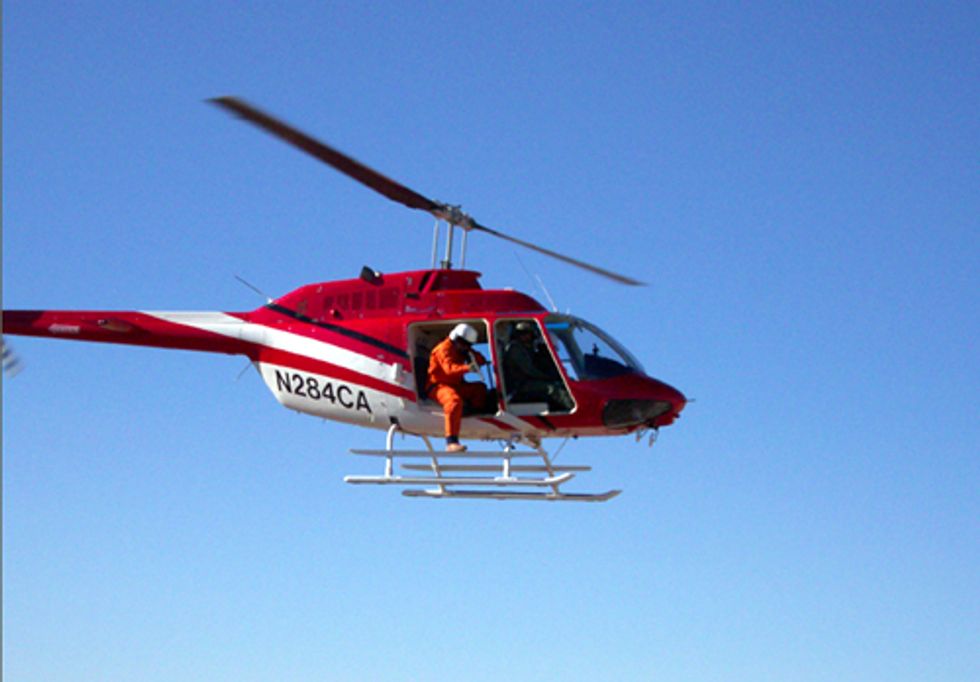 WildEarth Guardians has sued to enjoin the federal agency responsible for killing more than 5 million animals annually for its refusal to analyze the environmental consequences of its actions in almost two decades. Between 2004 and 2010, Wildlife Services, a branch of the U.S. Department of Agriculture, spent nearly $1 billion to kill nearly 23 million animals using aerial guns, poisons, traps, snares and hounds, purportedly to protect agriculture and other private interests as part of a grossly ineffective and wasteful program. Wildlife Services, however, continues to rely on a woefully outdated environmental analysis for its wildlife-killing activities that fails to take into account new reports on the risks and inefficiencies of its program, evolving public values for wildlife, and new scientific and economic information concerning wildlife management.
"Wildlife Services employs an arsenal of weaponry to kill America's native wildlife and it's time that courts neutralize this agency. We want the court to ban its poisons, silence its guns and pull up its traps because it's a horrendous misuse of our tax dollars to slaughter the nation's bears, wolves, coyotes and myriad other species," said Wendy Keefover, director of carnivore protection for WildEarth Guardians.
Wildlife Services relies on an 18 year-old environmental document to conduct its wildlife-eradication programs in violation of federal law. The research cited in that assessment dates as far back as 1936, with most studies dating from the 1980's. WildEarth Guardians has presented significant new information to the agency on the costs, ineffectiveness and environmental harms of wildlife-killing programs to the agency, but it has refused to consider the new data in implementing its actions.
"Wildlife Services relies upon antiquated studies in order to justify its wildlife-killing activities," said Ashley Wilmes, staff attorney for WildEarth Guardians, "and we want it to shut down its lethal operations—particularly those that are conducted in designated Wilderness Areas."
Wildlife Services liberally distributes sodium cyanide booby traps and shoots tens of thousands of native carnivores such as coyotes and wolves from helicopters and airplanes on public lands, including in wilderness areas in violation of federal law. The agency's killing methods are ubiquitous and indiscriminate and annually kill untold numbers of "non-target" species.
Wildlife Services last issued a review of its program in 1994, when it studied the environmental consequences of killing only 17 target species, based upon its records from 1988. Since that study, its budget has grown by about 400 percent and the numbers of target species it kills is closer to 300.
About half of Wildlife Services' budget is funded from federal tax dollars, while the rest is provided by unnamed "cooperators" such as states, counties, municipalities and even industry groups like the American Sheep Industry Alliance and the Farm Bureau.
"Under the National Environmental Policy Act, Wildlife Services cannot continue to rely on this outdated and insufficient analysis of its program, especially since the agency spent $126 million in 2010 to kill 5,008,928 animals," said Wilmes.
The agency has been audited several times by the U.S. Department of Agriculture's Inspector General and sanctioned by the U.S. Environmental Protection Agency because of the dangers it poses to the public and its own employees, including bioterrorism hazards and aircraft accidents.
"All this killing has no real benefit—even to the massive agricultural industry it purports to support. It's time that Wildlife Services stops costly and egregious wildlife killing on our nation's public and private lands," stated Keefover. "A thorough environmental analysis might finally reveal the uselessness and futile nature of Wildlife Services and shutter its operations."
For more information, click here.
EcoWatch Daily Newsletter
A Starbucks barista prepares a drink at a Starbucks Coffee Shop location in New York. Ramin Talaie / Corbis via Getty Images
By Cathy Cassata
Are you getting your fill of Starbucks' new Almondmilk Honey Flat White, Oatmilk Honey Latte, and Coconutmilk Latte, but wondering just how healthy they are?
By Sharon Kelly
Back in April last year, the Trump administration's Environmental Protection Agency decided it was "not necessary" to update the rules for toxic waste from oil and gas wells. Torrents of wastewater flow daily from the nation's 1.5 million active oil and gas wells and the agency's own research has warned it may pose risks to the country's drinking water supplies.
Swedish climate activist Greta Thunberg takes part in a "Friday for Future" youth demonstration in a street of Davos on Jan. 24, 2020 on the sideline of the World Economic Forum annual meeting. FABRICE COFFRINI / AFP via Getty Images
Treasury Secretary Steven Mnuchin pretended not to know who Greta Thunberg is, and then he told her to get a degree in economics before giving world leaders advice, as The Guardian reported.
The Visible Infrared Imaging Radiometer Suite on the Suomi NPP satellite acquired this image of forest fire smoke hovering over North America on Aug. 15, 2018. NASA Earth Observatory
New York City isn't known for having the cleanest air, but researchers traced recent air pollution spikes there to two surprising sources — fires hundreds of miles away in Canada and the southeastern U.S.
If temperatures continue to rise, the world is at risk from global
sea-level rise
, which will flood many coastal cities as seen above in Bangladesh. NurPhoto / Contributor / Getty Images
The mounting climate emergency may spur the next global financial crisis and the world's central banks are woefully ill equipped to handle the consequences, according to a new book-length report by the Bank for International Settlements (BIS), as S&P Global reported. Located in Basel, Switzerland, the BIS is an umbrella organization for the world's central banks.