Why You Should Drink Apple Cider Vinegar Every Day
Oct. 06, 2014 04:37PM EST
Food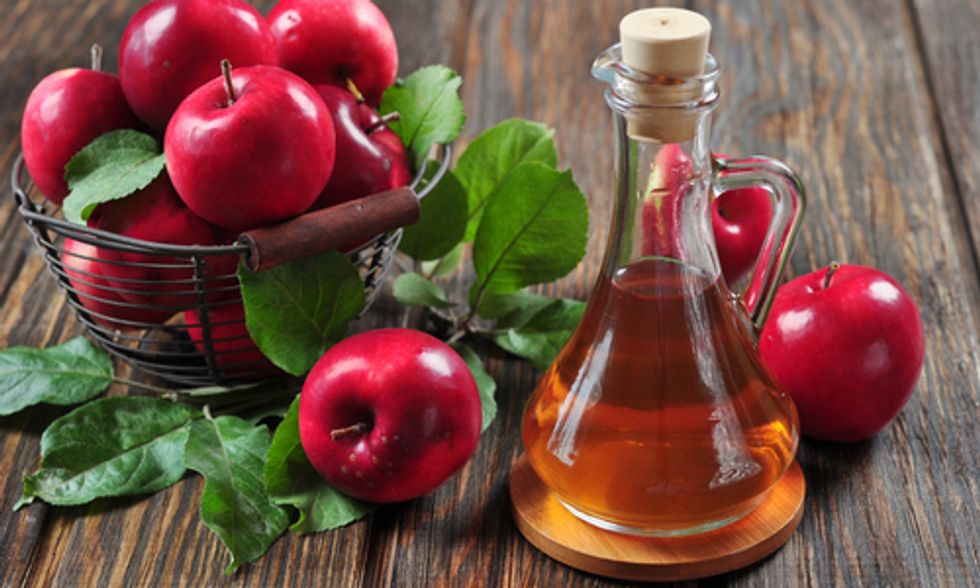 The crisp, tangy scent of apple cider is so evocative of autumn it's hard to imagine drinking it in May. So now's the perfect time to synch your vinegar to the season and try some apple cider vinegar. With all the health benefits vinegar provides, it's a great way to get your "apple a day."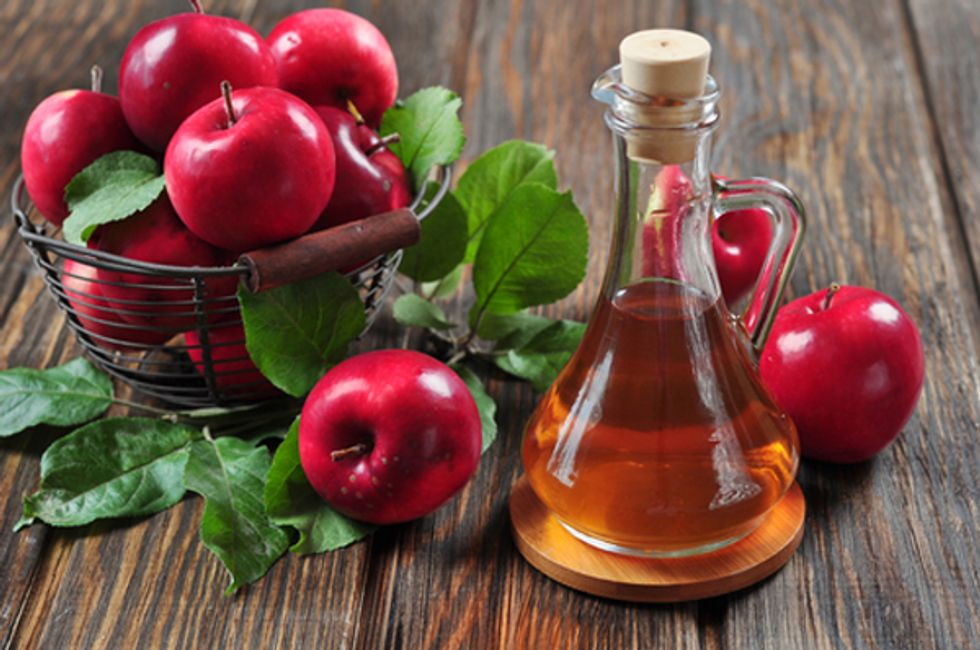 Photo credit: Shutterstock
1. Apple cider vinegar can lower the blood sugar in patients with type 2 diabetes, in which the body's ability to produce insulin to regulate blood sugar is compromised. But lowered blood sugar is a benefit even to people without diabetes. Elevated blood sugar is a factor in a variety of other chronic diseases as well. This benefit has been shown in studies and unlike some others, isn't just an old wives' tale.
2. Apple cider vinegar may help stimulate weight loss, although don't look for that "eat anything you want/never exercise" elixir they promise on late-night TV. Lowering blood sugar and insulin levels can help with that. But vinegar is also one of those ingestibles that, if eaten with a high-carb meal, can make you feel fuller and eat less. 
3. Apple cider vinegar may have some healthy heart benefits. It's unclear because the studies were done in rats, but there's evidence that it may lower cholesterol and triglyceride and prevent LDL cholesterol from oxidization, which leads to heart disease. It may also lower blood pressure, a factor in both heart disease and strokes.
4. Apple cider vinegar may offer some protection against cancer but that hasn't been proven. Again, the studies that showed it can shrink tumors and kill cancer were done with rats.
5. Apple cider vinegar has a high level of antimicrobial acetic acid, so vinegar has been used for centuries as a preservative for its bacteria-killing properties. For the same reason, it's also been used to clean wounds. Apply some to that cut, scratch or sunburn to take advantage of its healing properties. It could play a role in helping to stave off infections.
6. Apple cider vinegar could help give you healthy, glowing skin. Many people have sworn it's the secret to clearing up conditions like rashes, psoriasis, acne and eczema, and even get rid of warts. Tell the wicked witch to get some, pronto!
Apple cider vinegar most likely has no special benefits that many other vinegars don't; all vinegars are a healthy food with no known side effects. So there's no point in buying it as a tablet or supplement and waiting for wonders to occur. But tossing a spoonful on your salad along with a little olive oil in place of that gloppy ranch or thousand island dressing IS going to do wonders for your health.
YOU MAY ALSO LIKE
10 Best Ingredients to Include in Your Superfood Smoothies
Kale is King: 5 Reasons You Should Eat It
EcoWatch Daily Newsletter
Related Articles from EcoWatch
Recent Stories from EcoWatch