This website uses cookies to ensure you get the best experience while browsing it. By clicking 'Got It' you're accepting these terms.
Why This City of 21 Million People Is Sinking 3 Feet Every Year
Mar. 05, 2016 11:40AM EST
Mexico City is sinking. Home to 21 million people, who consume nearly 287 billion gallons of water each year, the city has sunk more than 32 feet in the last 60 years because 70 percent of the water people rely on is extracted from the aquifer below the city.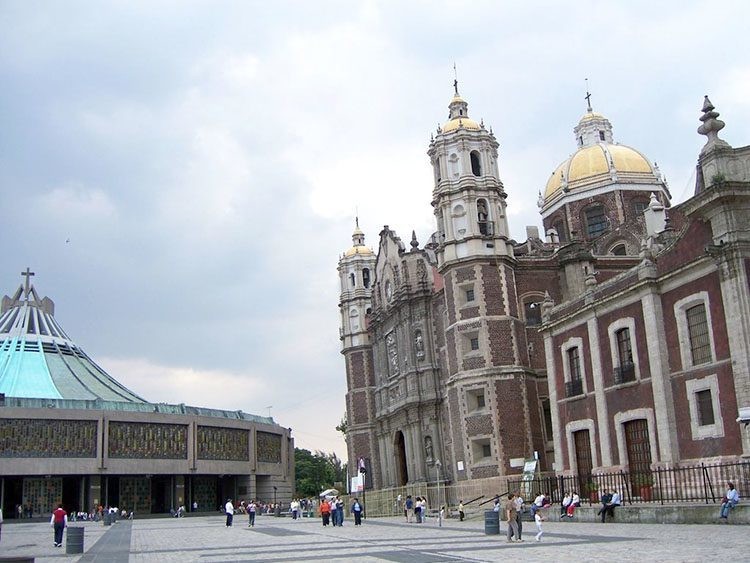 "There's no fixing it," journalist Andrea Noel told producer Alan Sanchez in the video below from Fusion. "Once land is subsided, it's subsided."
The water table is sinking at a rate of 1 meter (3.2 feet) per year. As the city population grows and water demand increases, the problem will only get worse.
"It needs to be stopped because it's too late to be remedied," Noel said. "The city needs to find a way to figure out their water problem. They really need to look into alternatives like collecting rainwater, which makes so much sense in a city like this, which gets so much rainfall every year."
It's not just Mexico City either. A recent NASA analysis found that 4 billion people—nearly two-thirds of the world population—are at risk as water tables drop all over the world.
YOU MIGHT ALSO LIKE
NASA: 4 Billion People at Risk as 'Water Table Dropping All Over the World'
Gruesome Tumors on Sea Turtles Linked to Climate Change and Pollution
Solar-Powered Vacuum Could Suck Up 24,000 Tons of Ocean Plastic Every Year
Horrible! This Guy Drags Shark From Sea Just to Pose for Photos
The Russian military is taking measures to protect the residents of a remote Arctic settlement from a mass of polar bears, German press agency DPA reported.
The move comes after regional authorities declared a state of emergency over the weekend after sightings of more than 50 bears in the town of Belushya Guba since December.
This year's letter from Bill and Melinda Gates focused on nine things that surprised them. For the Microsoft-cofounder, one thing he was surprised to learn was the massive amount of new buildings the planet should expect in the coming decades due to urban population growth.
"The number of buildings in the world is going to double by 2060. It's like we're going to build a new New York City every month for the next 40 years," he said.
Over the past few years, it seems vegan cooking has gone from 'brown rice and tofu' to a true art form. These amazing cooks show off the creations on Instagram—and we can't get enough.
The USS Ashland, followed by the USS Green Bay, in the Philippine Sea on Jan. 21. U.S. Department of Defense
By Shana Udvardy
After a dearth of action on climate change and a record year of extreme events in 2017, the inclusion of climate change policies within the annual legislation Congress considers to outline its defense spending priorities (the National Defense Authorization Act) for fiscal year 2018 was welcome progress. House and Senate leaders pushed to include language that mandated that the Department of Defense (DoD) incorporate climate change in their facility planning (see more on what this section of the bill does here and here) as well as issue a report on the impacts of climate change on military installations. Unfortunately, what DoD produced fell far short of what was mandated.
The Paradise Fossil Plant in western Kentucky. CC BY 3.0
Trump is losing his rallying cry to save coal. The Tennessee Valley Authority (TVA) voted on Thursday to retire two coal-fired power plants in the next few years despite a plea from the president to keep one of the plants open.
Earlier this week, the president posted an oddly specific tweet that urged the government-owned utility to save the 49-year-old Paradise 3 plant in Kentucky. It so happens that the facility burns coal supplied by Murray Energy Corporation, whose CEO is Robert Murray, is a major Trump donor.