Why Support Renewable Energy?
Jan. 02, 2012 06:00AM EST
Renewable Energy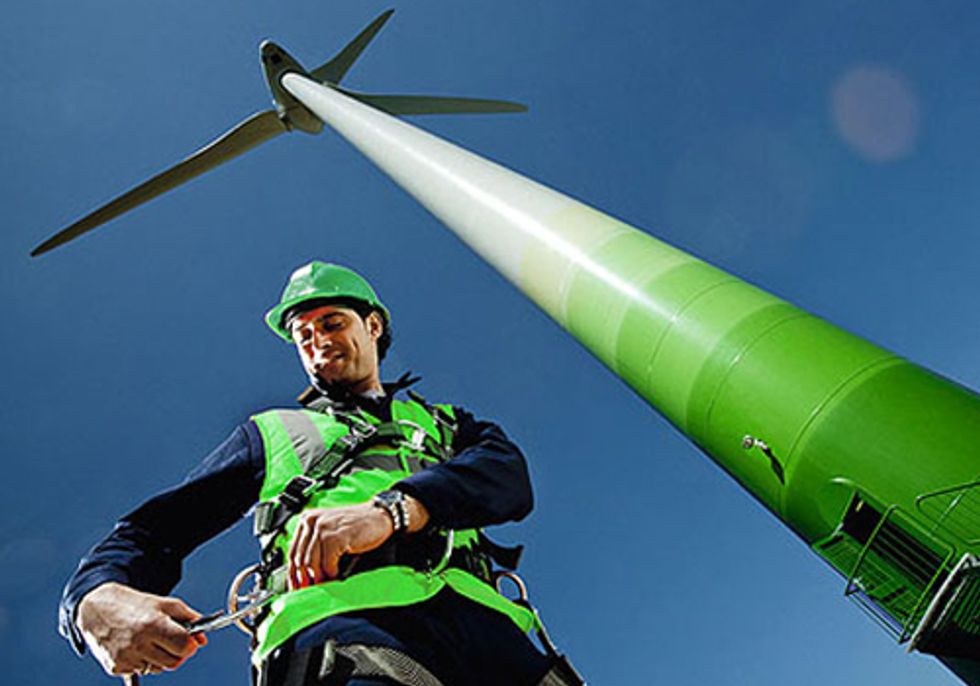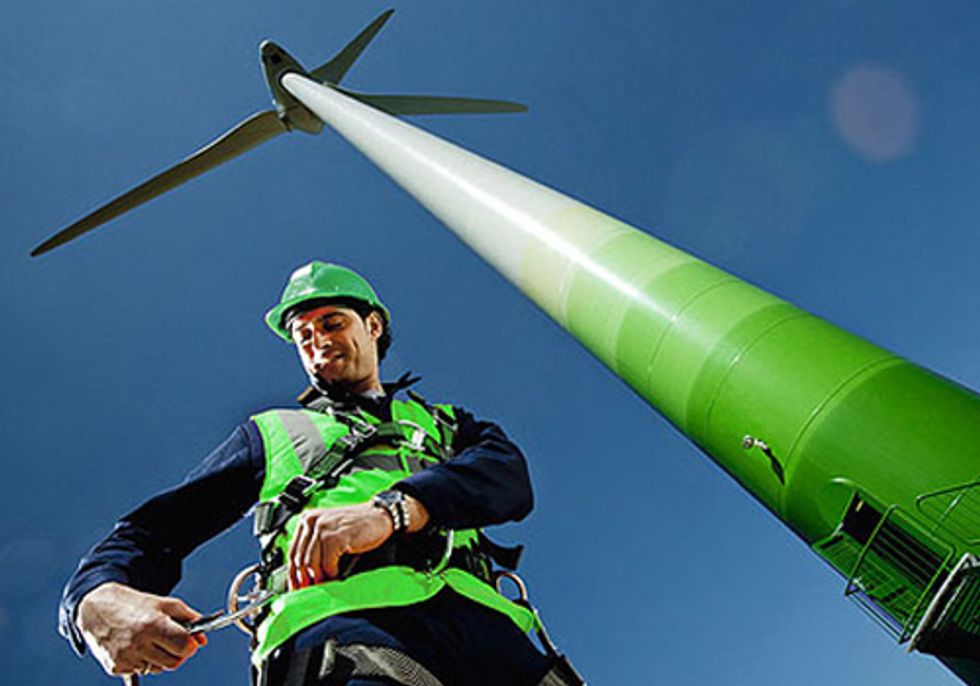 By Bob Keefe
Used with permission of NRDC – Switchboard
Fossil fuel lobbyists and their allies in Congress continue to dispute the need to support development of more renewable energy in America.
Never mind that more than 90 percent of Americans say developing renewable energy should be a national priority.
Never mind that renewable energy, led by the solar industry, is among the fastest-growing and most promising job sectors in our economy.
Never mind that with every solar panel or wind turbine we install, we reduce emissions from coal, oil and other fossil fuels that pollute our air, warm our planet and in turn, foster more climate-related disasters.
Need more reasons for why we need to support development of renewable energy in America?
Scan the headlines—like these from just the past few days:
From the New York Times:
Iran Threatens to Block Oil Shipments, as U.S. Prepares Sanctions
WASHINGTON—A senior Iranian official on Tuesday delivered a sharp threat in response to economic sanctions being readied by the United States, saying his country would retaliate against any crackdown by blocking all oil shipments through the Strait of Hormuz, a vital artery for transporting about one-fifth of the world's oil supply.
From the Associated Press:
Nigerian Offshore Oil Spill Covers 115 miles
LAGOS, Nigeria—An oil spill near the coast of Nigeria is probably the worst to hit those waters in a decade, a government official said Thursday, as slicks from the Royal Dutch Shell PLC spill approached the country's southern shoreline.

The slick from Shell's Bonga field has affected 115 miles of ocean near Nigeria's coast, Peter Idabor, who leads the National Oil Spill Detection and Response Agency, told the Associated Press. Idabor said the slick continued to move toward shore Thursday night, putting at risk birds, fish and other wildlife in the area.
From the Los Angeles Times:
Gasoline Prices Set December Record
The most expensive year ever for gasoline purchases in the U.S. is heading to a close—but not without another dig at motorists' wallets.

Pain levels at the pump rose again over the last week in California and across most of the nation, assuring that 2011 will mark the second year in a row that prices have posted record December highs.

The average price of a gallon of regular gasoline in California hit $3.576, up 2 cents since Dec. 19, according to the Energy Department's weekly survey of service stations. That shattered—by 28.9 cents—the old record of $3.287 a gallon set in December 2007 and was tied in December 2010.

Nationally, the numbers told a similar story. The U.S. average for a gallon of regular gasoline rose 2.9 cents over the last week to $3.258. That was 20.6 cents a gallon higher than a year earlier and 20.5 cents higher than the record high set in December 2007.
Three more reasons, taken from just a few days' worth of news, why America needs to keep pressing forward on renewable energy development.
Iran can't block the sun from shining on solar panels or the wind from blowing on turbines in America. Cars that get better mileage or run on renewable fuels mean we save money at the pump. Less dependence on fossil fuels means fewer environmental disasters like those in Nigeria or in the Gulf of Mexico.
Some say we don't need to support development of more renewable energy in America. Why?
For more information, click here.
EcoWatch Daily Newsletter