This website uses cookies to ensure you get the best experience while browsing it. By clicking 'Got It' you're accepting these terms.


The best of EcoWatch, right in your inbox. Sign up for our email newsletter!
Why Shade Grown Coffee Is Better
May. 22, 2014 03:32PM EST
I'm a caffeine addict. The cup of joe I have—must have—within 30 minutes of waking up is non-negotiable. I've accepted this vice, but at least I can get my fix with countless varieties of socially and ecologically acceptable coffees, all available at my local market. Fair-trade? Organic? Shade-grown? Fair-trade and organic and shade-grown? Yes, please.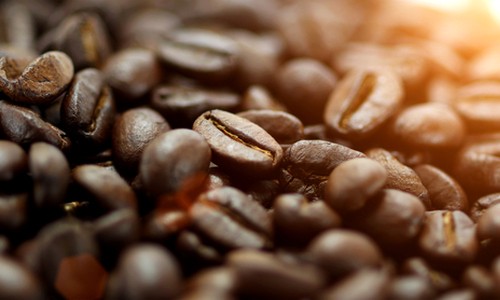 Photo courtesy of Shutterstock
So I was surprised to learn that less and less of the world's coffee supply is from beans grown in the shade, the cultivation method that doesn't require synthetic chemicals and better supports forest ecosystems. Despite the beans' considerable presence on store shelves, a recent study found that the amount of land around the world farmed for shade grown coffee, relative to coffee cultivation as a whole, has fallen nearly 20 percent since 1996.
Shade-grown coffee is not some marketing gimmick dreamed up for Starbuck's-sipping telecommuters. Coffee berries originated in Ethiopia's forested mountains, and until scientists invented sun-loving varieties in the 1970s, almost all coffee farmers, from Kenya to Costa Rica, grew their beans under shady green canopies.
But now, according to lead author Jalene Sha, a biology professor at the University of Texas-Austin, shade-grown accounts for less than two percent of the global coffee market. So a whopping 98 percent of the world's coffee comes from farmers growing berries under a hot tropical sun—from plants that need lots of synthetic fertilizers and pesticides to thrive. And those types of sunny coffee plantations are still on the rise.
Three-quarters of the beans from Vietnam, which has rapidly become the world's second largest coffee producer, are from plantations that use "intensified management" to grow coffee plants without shade. Between 1990 and 2010, bean production in the country rose 1,102 percent, with the amount of land given over to coffee increasing more than seven-fold. 

Meanwhile, shade-growers in traditional coffee producing regions such as Africa and South America are abandoning the crop altogether, mostly due to volatile price swings for beans. Lower yields make cultivating shade-grown coffee a more expensive endeavor, and influxes of the high-yield, sun-grown beans cause market prices to drop.
An OPEC-like cartel called the International Coffee Organization once had target prices and quotas for coffee-producing countries that helped stabilize the boom-bust cycle that's typical of commodities. But the so-called "International Coffee Agreement" broke down in 1989. Since then, coffee farmers on small plantations—who usually make between $350 to $600 dollars per year—have been more vulnerable to the extreme price fluctuations.
This isn't just a bad situation for farmers but for forests and wildlife as well. With their coffee bushes nestled among the trees, traditional shaded coffee farms are almost indistinguishable from the surrounding rainforest.
"The birds, bees and butterflies love it because there's tons of fruits and flowers and insects above the coffee plants," says Sha. A sun coffee farm? Well, that looks like a cornfield in Iowa.
When farmers clear the forests to grow more coffee plants, they sacrifice all the associated boons like natural pest control, pollinators and soil preservation. And if that's not enough, experts (and aspiring coffee connoisseurs like myself) point out that the quality of the coffee suffers, too. Life in the sun brings a more bitter brew.
So how can coffee lovers make sure their morning buzz helps to conserve forests and support small farmers? Every researcher I spoke to mentioned the Smithsonian Migratory Bird Center "bird-friendly" label as being the holy grail of sustainable shade-coffee certifications.
And the study authors, who conducted their research in 19 countries on four continents, rave about the coffee they drank in the Chiapas region of southern Mexico. This is home to the world's oldest organic (and shade-grown) coffee farm, Finca Irlanda and a stopovers site for more than 150 species of migratory birds. And let's face it: birdsong is actually the best part of waking up.
This article was originally posted in Natural Resources Defense Council's OnEarth.
--------
YOU MIGHT ALSO LIKE
Climate Change Causes Spike in Coffee Prices
Starbucks Pressured to Switch to Non-GMO, Organic Milk
--------
EcoWatch Daily Newsletter
A metal fence marked with the U.S. Border Patrol sign prevents people to get close to the barbed/concertina wire covering the U.S./Mexico border fence, in Nogales, Arizona, on Feb. 9. ARIANA DREHSLER / AFP / Getty Images
D'Bone Collector Museum head Darrell Blatchley shows plastic found inside the stomach of a Cuvier's beaked whale in the Philippines this weekend. - / AFP / Getty Images
Yet another whale has died after ingesting plastic bags. A young male Cuvier's beaked whale was found washed up in Mabini, Compostela Valley in the Philippines Friday, CNN reported. When scientists from the D' Bone Collector Museum in Davao investigated the dead whale, they found it had died of "dehydration and starvation" after swallowing plastic bags―40 kilograms (approximately 88 pounds) worth of them!
Pexels
By Jeff Turrentine
"Be careful what you wish for; you just might get it." This is something that everybody has to learn at some point. Lately, the lesson has hit home for a group of American automakers.
Art direction: Georgie Johnson. Illustrations: Freya Morgan
By Joe Sandler Clarke
"Don't expect us to continue buying European products," Malaysia's former plantations minister Mah Siew Keong told reporters in January last year. His comments came just after he had accused the EU of "practising a form of crop apartheid."

A few months later Luhut Pandjaitan, an Indonesian government minister close to President Joko 'Jokowi' Widodo, warned his country would retaliate if it was "cornered" by the EU.
Torres and his parents walk along the Rio Grande. Luis Torres / Earthjustice
By Luis Torres
For some people who live along the U.S.-Mexico border, President Trump's attempt to declare a national emergency and extend the border wall is worse than a wasteful, unconstitutional stunt. It's an attack on their way of life that threatens to desecrate their loved ones' graves.
Flooding caused by last week's bomb cyclone storm has broken records in 17 places across the state of Nebraska, CNN reported Sunday. Around nine million people in 14 states along the Mississippi and Missouri Rivers were under a flood watch, CNN meteorologist Karen Maginnis said.
A car destroyed by Cyclone Idai in Beira, Mozambique. ADRIEN BARBIER / AFP / Getty Images
At least 150 people have died in a cyclone that devastated parts of Mozambique, Zimbabwe and Malawi over the weekend, The Associated Press reported Sunday. Cyclone Idai has affected more than 1.5 million people since it hit Mozambique's port city of Beira late Thursday, then traveled west to Zimbabwe and Malawi. Hundreds are still missing and tens of thousands are without access to roads or telephones.
"I think this is the biggest natural disaster Mozambique has ever faced. Everything is destroyed. Our priority now is to save human lives," Mozambique's Environment Minister Celso Correia said, as AFP reported.