This website uses cookies to ensure you get the best experience while browsing it. By clicking 'Got It' you're accepting these terms.
Why PepsiCo Is Fighting GMO Labeling in California
Aug. 07, 2012 09:08AM EST
GMO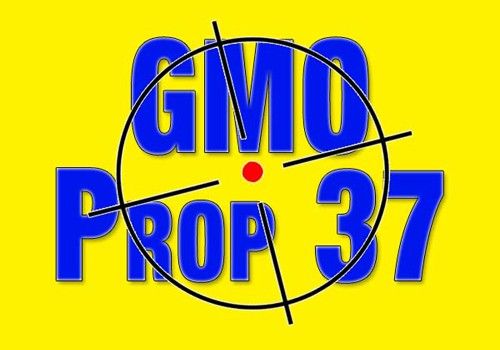 Most people just think of soda when they hear the name Pepsi. But in fact, PepsiCo is the nation's largest food company and second largest in the world. Its annual earnings top $60 billion, from a dizzying array of brands. Walk down almost any supermarket aisle (soda, snacks, cereal, juice) and you're likely to bump into a PepsiCo-owned product.
This explains why the company is the top contributor among food makers to the "No on 37" campaign in California—a ballot initiative that would require labeling of foods containing GMO ingredients. Also, as I wrote about recently, PepsiCo is a member of the Grocery Manufacturers Association, a powerful trade group that has so far contributed $375,000 to the No on 37 campaign.
Why would PepsiCo pony up more than $90,000 just to keep Californians in the dark about what they are eating? A closer look at its "portfolio of products" (in corporate speak) reveals exactly what's at stake for the food giant.
PepsiCo brands span five divisions: Pepsi-Cola, Frito-Lay, Gatorade, Tropicana and Quaker. While most consumers probably think of processed snacks and cereal-type products when trying to avoid foods containing GMOs, beverages are also a major culprit (which explains why Coca-Cola has donated more than $61,000 to the No on 37 campaign).
Estimates are that up to 85 percent of corn grown in the U.S. in genetically engineered, and a significant number of PepsiCo brands contain some form of corn. For example, among PepsiCo beverages sweetened with high-fructose corn syrup are brands such as Pepsi, Mountain Dew and Sierra Mist, as well as the AMP Energy and Lipton iced tea lines, each of which contain numerous flavor varieties. Even some products within the company's Tropicana line of "juice drinks" contain HFCS.
Then there's Naked Juice, which last year became the target of a consumer deception lawsuit over the brand's "non-GMO" claim on the label, among other issues. (Gatorade reformulated its products to replace HFCS in 2010, but is not exactly a health drink either, as recent research has revealed.)
Speaking of GMO-related lawsuits against PepsiCo, I wrote last December about how the company is being sued over several Frito-Lay snack products labeled "natural," despite containing genetically-modified corn and vegetable oils, including corn, soybean and canola oils. (That case was re-filed earlier this year.) In 2010, Frito-Lay announced that half of its products would be made of "all-natural ingredients," but of course non-GMO isn't part of the company's definition of natural. As I have explained, the Food and Drug Administration unfortunately has so far refused to create a workable definition, which is why companies like PepsiCo are able to deceive customers so easily.
The scope of Frito-Lay products potentially impacted by GMO labeling is vast. Among the brands under this $13 billion division that contain corn include Fritos, Doritos, Tostitos and Cheetos. And that's not counting the vegetable oils, which are almost all made with GMO ingredients. Even allegedly healthier brands like SunChips contain GMO corn, which is why that product is named in the deceptive labeling lawsuit against Frito-Lay.
Even PepsiCo's relatively healthy division Quaker would be impacted if GMO foods must be labeled. In addition to plain old oats, the Quaker brand makes heavily processed granola bars. I counted six sources of corn—including HFCS and "corn syrup solids"—in this new "yogurt" variety (which contains no actual yogurt, but rather "yogurt flavored powder"—don't even ask). It's one thing for junk foods to bear a GMO label; I can't imagine hard-core Cheetos fans caring too much about GMOs, but Quaker consumers probably would.
Another PepsiCo brand sure to make HQ nervous over GMO labeling is Mother's, which claims its products are "all natural." The Cornucopia Institute tested Mother's cereal and found that it contains GMO ingredients, which is expected since some of the varieties contain corn. Imagine how many mothers would be upset to learn that the cereal named after them is genetically engineered.
PepsiCo's official policy regarding using GMO ingredients is rather bland:
Approval of genetically-modified foods differs from country to country regarding both use and labeling. For this reason, PepsiCo adheres to all relevant regulatory requirements regarding the use of genetically-modified food crops and food ingredients within the countries it operates.
Translation: We follow the law, very impressive. But the statement also points to how the company has different standards around the world depending on what the law requires. More than 40 other nations'including the entire European Union—require some form of disclosure for foods made with GMOs.
What a shame that here in its home country, PepsiCo wants to ignore what 90 percent of American consumers say they want: to know which foods contain GMOs. PepsiCo would rather fight to maintain the status quo because it means a continued cheap supply of ingredients for its highly-processed, unhealthy beverages and junk food.
Visit EcoWatch's GENETICALLY MODIFIED ORGANISM page for more related news on this topic.
EcoWatch Daily Newsletter
Photobos / iStock / Getty Images
Governors in Vermont and Maine signed bills on Monday that will ban plastic bags in their states next year, The Hill reported.
The Maine ban will go into effect next Earth Day, April 22, 2020. The Vermont ban, which extends beyond plastic bags and is the most comprehensive plastics ban so far, will go into effect in July 2020. The wait time is designed to give businesses time to adjust to the ban.
picture-alliance / AP Images / D. Goldman
By Daniel Moattar
Eastern Kentucky's hills are interrupted by jarring flats of bare rock: the aftermath of mountaintop removal mining, which uses explosives to destroy and harvest coal-rich peaks.
By Molly Taft
Lisa Marshall isn't your typical activist. For one thing, she's not into crowds. "I don't really like rallies," Marshall, a mom of three from upstate New York, said. "They're a little stressful — not my favorite thing."

An oil drilling site in a residential area of Los Angeles, California on July 16, 2014.
Faces of Fracking / Flickr
By Jake Johnson
A comprehensive analysis of nearly 1,500 scientific studies, government reports, and media stories on the consequences of fracking released Wednesday found that the evidence overwhelmingly shows the drilling method poses a profound threat to public health and the climate.

sonsam / iStock / Getty Images
By Grace Francese
A new Environmental Working Group (EWG) study published in Environmental Research found that nitrate, one of the most common contaminants of drinking water, may cause up to 12,594 cases of cancer per year, but that's not its only danger: It can pose unique health risks to children.
Melt water from Everest's Khumbu glacier. Ed Giles / Getty Images
EPA Administrator Andrew Wheeler signs his replacement for the Clean Power Plan. Win McNamee / Getty Images
Oil palm plantations in northeastern Borneo, state of Sabah, Malaysia. Recently planted oil palms can be seen in the bright green grassy areas and a tiny bit of natural rainforest still struggles for survival farther away. Vaara / E+ / Getty Images