This website uses cookies to ensure you get the best experience while browsing it. By clicking 'Got It' you're accepting these terms.


The best of EcoWatch, right in your inbox. Sign up for our email newsletter!
Why New Yorkers Don't Trust Governor Cuomo on Fracking
Feb. 12, 2013 01:43PM EST
Energy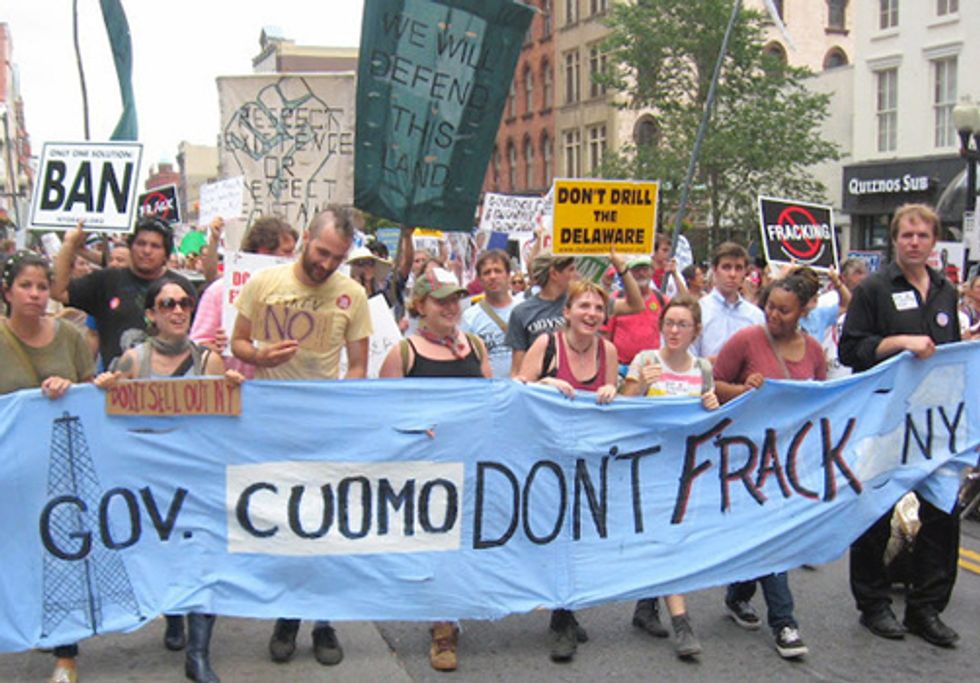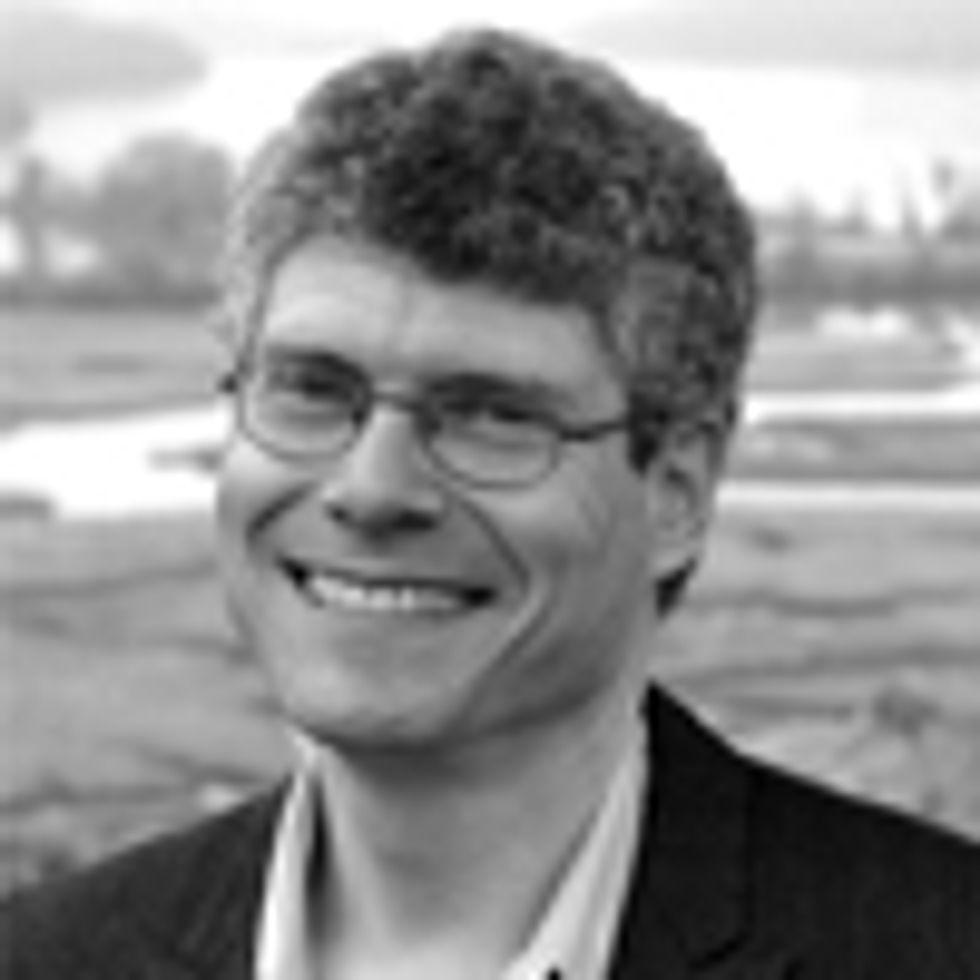 In October 2011 Governor Andrew M. Cuomo frankly admitted that he had yet to earn his constituents' trust on fracking.
Why is there still no trust for Cuomo, sixteen months later, on the verge of his big decision whether to give fracking the go-ahead?
If anything, public confidence in New York's fracking process has dropped since 2011. Nearly three times as many New Yorkers now say they will be very upset if fracking goes forward, compared with the number of their fellow New Yorkers who say that they will be very upset if fracking doesn't happen.  Forty-nine percent of New Yorkers say fracking poses unacceptable risks to drinking water—only 18 percent disagree.
Why no trust for Cuomo on Fracking? In part, it's because his regulatory review process has been "an abomination" (as one respected Albany columnist put it last month) in which the public has been "deceived, misdirected and kept utterly in the dark" by state officials. What else can you say when officials rush to publish regulations without first completing legally-mandated health and environmental reviews? And while virtually ignoring fracking's documented risks to tourism, agriculture and community character?
As for the public's role in the process: well, when asked whether New Yorkers would have the right to comment on the state's still-unfinished health review on fracking, the state's environmental commissioner responded by saying there "may be no need" for public comment on the health review, even as he acknowledged that it is "critical" to the state's decision-making process. If it's that important, the public has a right to see it and comment on it, before any decisions are made.
Even worse, this rulemaking process "from hell" is unfolding as new facts keep coming to light about the ways in which fracking damages our air and water and puts public health at risk.  Christopher Portier, director of the federal Center for Environmental Health, recently warned that we don't understand fracking's impact on human health, adding that fracking has been "a disaster" in a number of communities. Recent federal findings show that fracking releases so much methane into the atmosphere it may actually cause more climate disruption than coal or oil.
Is it any wonder that the Governor hasn't earned the public's trust on fracking, when his administrative process continues to disenfranchise New Yorkers at the very same time new evidence emerges to show that fracking poses serious and unresolved risks to our health, environment and community character?
New York's decision on fracking could bring irreversible changes to a huge section of the state, forever altering our way of life, and forever polluting our environment. It's a decision that should only be made after the most careful and open of reviews—exactly what Cuomo promised, but not what he has delivered.
Governor Cuomo must stand up as a national leader on the environment and climate change by hitting the reset button on fracking. Otherwise, people might just conclude that the process was "rigged" from the start.
EcoWatch Daily Newsletter
Pexels
By Danielle Nierenberg and Katherine Walla
As the holiday season ramps up for many across the world, Food Tank is highlighting 15 children's books that will introduce young eaters, growers and innovators to the world of food and agriculture. Authors and organizations are working to show children the importance — and fun — of eating healthy, nutritious and delicious food, growing their own produce, and giving food to others in need.
Pixabay
Purple cabbage, also referred to as red cabbage, belongs to the Brassica genus of plants. This group includes nutrient-dense vegetables, such as broccoli, Brussels sprouts, and kale.
Pexels
By Lauren Wolahan
For the first time ever, the UN is building out a roadmap for curbing carbon pollution from agriculture. To take part in that process, a coalition of U.S. farmers traveled to the UN climate conference in Madrid, Spain this month to make the case for the role that large-scale farming operations, long criticized for their outsized emissions, can play in addressing climate change.
Pexels
In recent years, acai bowls have become one of the most hyped-up health foods on the market.
They're prepared from puréed acai berries — which are fruits grown in Central and South America — and served as a smoothie in a bowl or glass, topped with fruit, nuts, seeds, or granola.
Investing in grid infrastructure would enable utilities to incorporate modern technology, making the grid more resilient and flexible. STRATMAN2 / FLICKR
By Elliott Negin
The Royal Swedish Academy of Sciences' recent decision to award the 2019 Nobel Prize in Chemistry to scientists who developed rechargeable lithium-ion batteries reminded the world just how transformative they have been. Without them, we wouldn't have smartphones or electric cars. But it's their potential to store electricity generated by the sun and the wind at their peak that promises to be even more revolutionary, reducing our dependence on fossil fuels and protecting the planet from the worst consequences of climate change.