Food
Jun. 27, 2014 10:42AM EST
Why Is Dark Chocolate Healthy?
You've probably heard that dark chocolate is full of antioxidants, even a superfood, but just how healthy is the chocolate you've been eating—and why?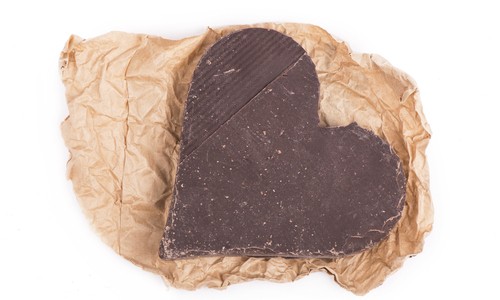 Dark chocolate is heart healthy. Photo courtesy of Shutterstock
There is a clear distinction between commercial chocolate and organic dark chocolate.
Dark chocolate, considered the food of the gods during Aztec times, is high in fiber and minerals like iron and magnesium.
Dr. Michael Greger explains the connection in his NutritionFacts.org video between dark chocolate and artery function—and what studies not funded by the chocolate industry show about the effect of cocoa on arterial health.
He also explains why you should eat dark and not milk chocolate, why eliminating sugar from cocoa products seems to amplify cocoa's beneficial effects, and the health impacts of chocolate v. cocoa.
See the science behind why a chunk of dark chocolate is heart healthy.