Why Increased Fracking Means More Fatal Auto Crashes
May. 05, 2014 03:39PM EST
Energy
States like North Dakota, Texas and Pennsylvania are among those that have experienced the biggest fracking booms in the U.S. They also have reported more auto crashes as a result.
To the supporters of oil and natural gas extraction, correlating traffic collisions with fracking will likely sound like another attempt to bash their favorite means of obtaining energy. However, The Associated Press has the numbers to back it up—there are more fatal car crashes in areas of heavy fracking. Many more.
"We are just so swamped," Sheriff Dwayne Villanueva of Karnes County, TX told the AP. "I don't see it slowing down anytime soon."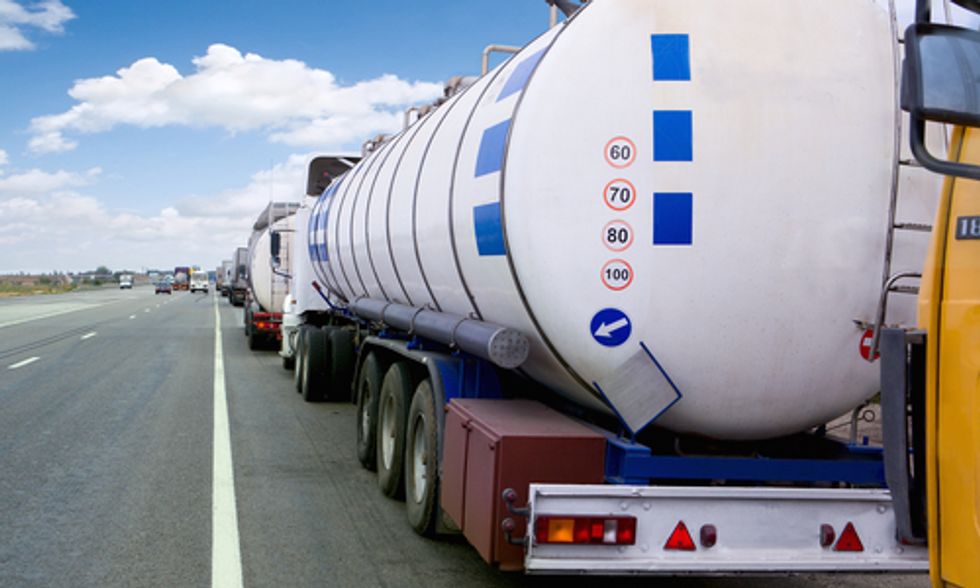 Photo courtesy of Shutterstock
The AP's analysis reveals alarming figures. For instance, the average rate of deaths per 100,000 people in North Dakota drilling areas grew by an average of 148 percent from 2009 to 2013, compared to the previous five years. For the rest of the state, that measure fell by 1 percent in the same time frame.
Even in drilling areas where an increase was nowhere near that dramatic, it still tells the same story. In Pennsylvania drilling areas, traffic fatalities rose by 4 percent during that time frame. They fell by 19 percent everywhere else in the state.
The root of the AP's findings are the growing presence of large trucks hauling fluid and/or equipment. Regardless who is at fault in the crashes, more trucks hit the roads quickly in those areas to cash in on the booming industry. That usually occurs before communities can build better roads or ones with more lanes. When it comes to the cash cow that that fracking can be, there's no time to wait on more traffic signals or even addition shifts for officers who might help direct traffic, according to the AP.
Fracking requires 2,300 to 4,000 truck trips per well to deliver oil and gas or the chemicals involved in the fracking process. According to the AP, older drilling techniques needed one-third to half as many trips.
In 21 Texas counties where drilling expanded in recent months, deaths per 100,000 residents are up an average of 18 percent, the analysis found. In the rest of the state, they are down by 20 percent.
Traffic fatalities in West Virginia counties known for drilling grew by 42 percent last year, compared to an 8-percent decline elsewhere in the state. including where the Mazzei-Saum boys were killed, rose 42 percent in 2013. Traffic deaths in the rest of the state declined 8 percent. In Clarksburg, WV, a truck carrying drilling water overturned onto a car carrying a two boys. Nicholas Mazzei-Saum, 7, and his brother, 8-year-old Alexander, were both killed.
"We buried them in the same casket," their father, William Saum, told the AP.
——–
YOU ALSO MIGHT LIKE
Film Exposes Harsh Reality of Living Amid North Dakota's Oil Boom
Gripping Report and Film Reveal How Fracking Boom Destroys Texans' Lives
Anti-Fracking Group Pressures Pennsylvania Governor Candidates For Moratorium Commitments
——–
EcoWatch Daily Newsletter