This website uses cookies to ensure you get the best experience while browsing it. By clicking 'Got It' you're accepting these terms.
Why I'm Standing Up to TransCanada's Keystone XL Pipeline
Oct. 18, 2012 05:34AM EST
Energy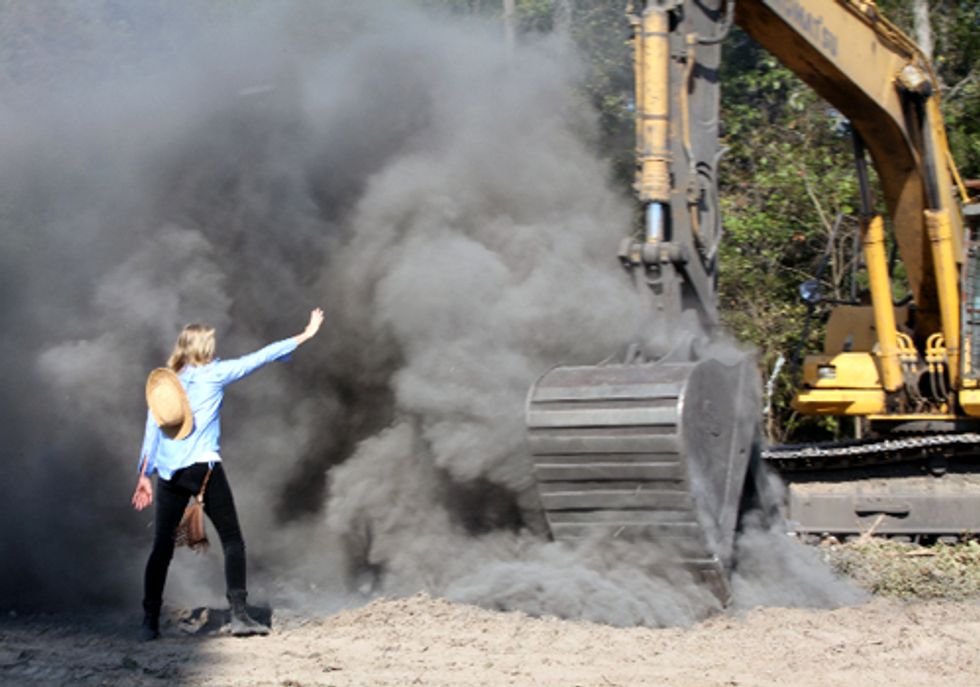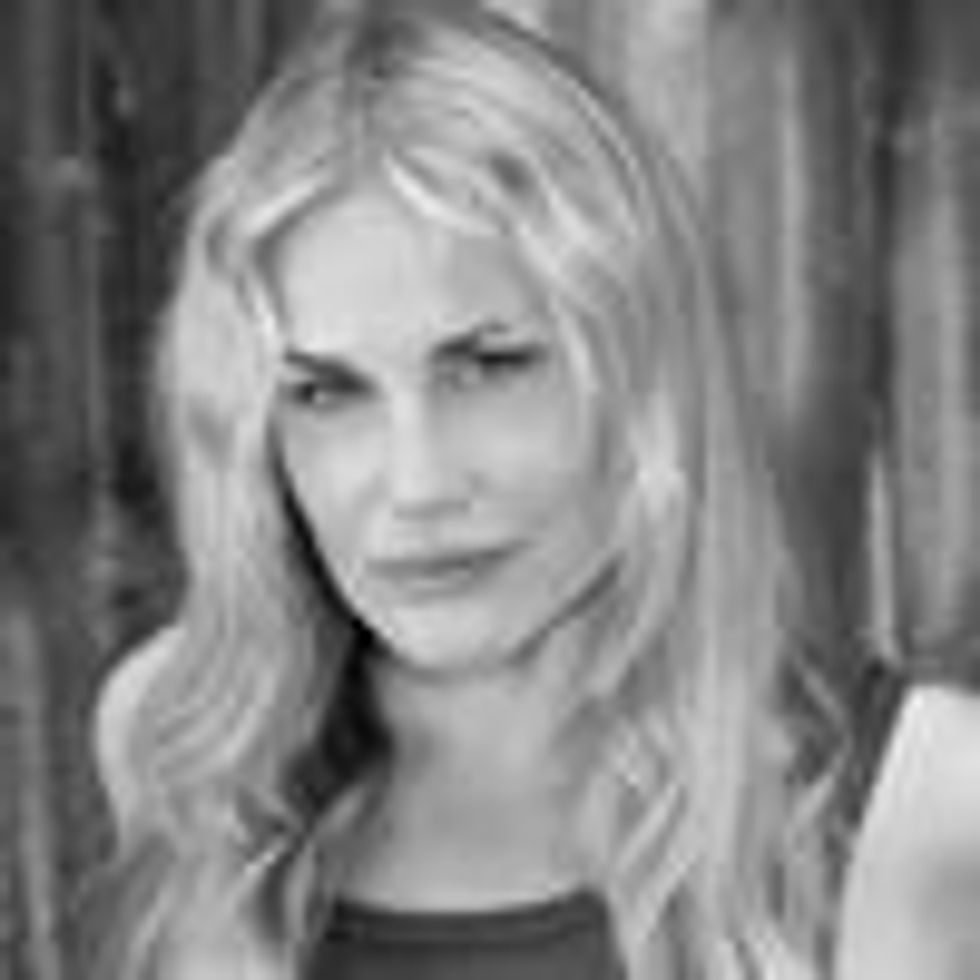 On Oct. 4, in rural east Texas, a 78-year-old great-grandmother, Eleanor Fairchild, was arrested for trespassing on her own property … and I was arrested standing beside her, as we held our ground in the path of earth-moving excavators constructing TransCanada's Keystone XL pipeline.
Seems there's showdown in Texas—but, in fact, it's a battle being waged all over the U.S. It's being fought by ordinary citizens of all colors, economic strata and political persuasions—against the world's wealthiest multinational corporations, misinformation and deeply embedded fears. While I'm not a fan of war terminology, in these struggles, war analogies seem to highlight both the crisis at hand and perhaps the solution we seek.
Let's face it, we are in times of great crisis: economic crisis, overpopulation crisis, climate crisis, extinction crisis, water crisis and a humanitarian crisis on so many levels. Energy, and how we create it, is a pivotal issue for many of these crises. It has become increasingly clear that we need to move in a different direction, yet as a species, we humans are uncomfortable with, and resist, change—though we know it is the very nature of life and not only essential, but inevitable.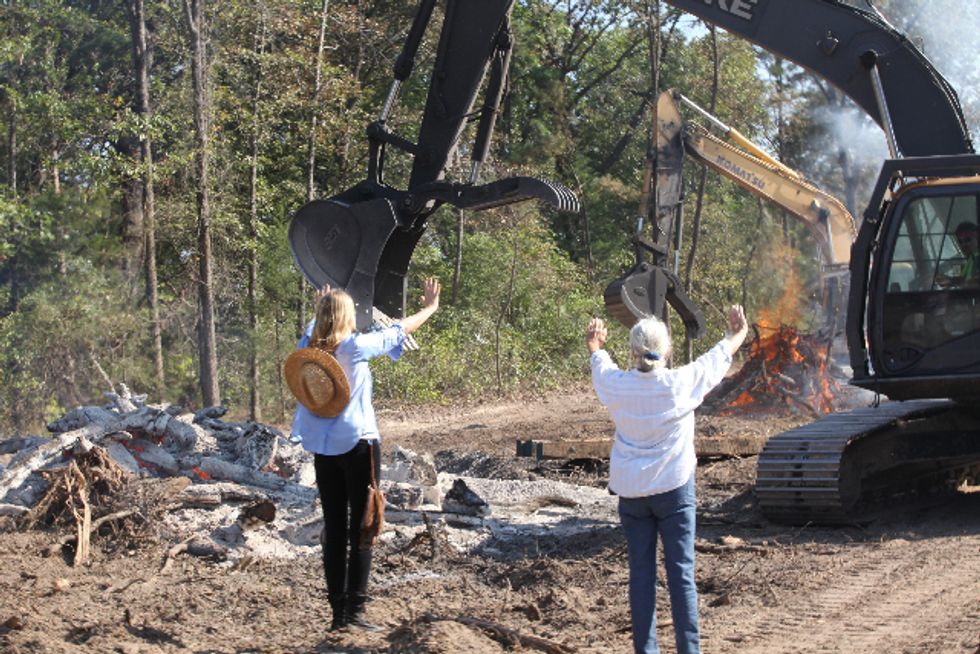 Scientific findings warn us that a switch to renewable energy is essential if we are to avert disastrous climate change caused by carbon dioxide emissions from burning fossil fuels. But since scientific findings and the climate crisis have been so successfully politicized—and I loathe politics—I'll leave the horrifying ramifications of the global climate crisis out of this.
No matter what political rhetoric you choose to follow, or what course we choose to take with our energy options, there are things we all can agree on. As the second World Water Forum wisely stated:
"Water is everybody's business."
Clean, regenerative energy could provide a way past peak oil and our detrimental fossil fuel addiction—if we collectively had the will to employ renewables, and addressed the change as urgently as the U.S. did during the second world war when we unleashed our scientific creativity and industrial ingenuity to support the war effort. But there is no escape from peak water. We simply cannot live without uncontaminated water and food.
Since we can't make informed choices without being informed, here is an update on the global water crisis: the International Water Management Institute projects that by 2025, barely 12 years, two-thirds of the world will live under conditions of water scarcity. As Lester Brown from Earth Policy Institute says:
"Scores of countries are over-pumping aquifers as they struggle to satisfy their growing water needs … the USDA reports that in parts of Texas, Oklahoma and Kansas—three leading grain-producing states, the underground water table has dropped by more than 30 meters. As a result, wells have gone dry on thousands of farms in the southern Great Plains … for fossil aquifers, such as the vast Ogollala under the Great Plains, which do not replenish … depletion would mean the end of agriculture."
Texas was ravaged by drought last year and the majority of the U.S. suffered extreme drought conditions this year. Brown goes on to say:
"The over-pumping of aquifers is occurring in many countries more or less simultaneously. This means that the depletion of aquifers and the resulting harvest cutbacks will come in many countries at roughly the same time. And the accelerating depletion of aquifers means this day may come sooner than expected, creating a potentially unmanageable situation of food scarcity."
The complete Keystone XL pipeline project that is proposed would come down across the border from Alberta through six states—passing right through the Ogallala aquifer—the source of irrigation water for two-thirds of our nation's farms and ranches. The southern leg of the Keystone XL pipeline, which was fast-tracked and is now under construction, would cross through the Carrizo-Wilcox aquifer that supplies water for agriculture, industry and fresh drinking water to 10-12 million Texans.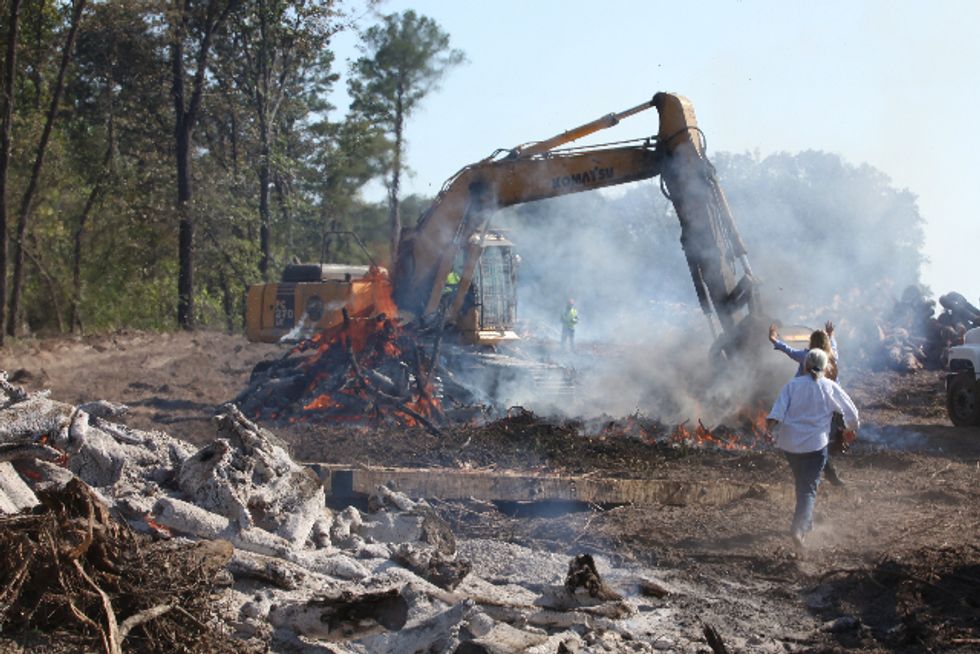 Another thing we can all agree on—as even TransCanada admits, it's not a question of "if" there will be spills, but "when." We just can't afford it.
TransCanada represented its product as crude oil, while the House ways and means committee clearly states crude oil does not include shale, oil or tar sands oil. Keystone XL would carry tar sands oil—or bitumen—a highly toxic, corrosive substance filled with proprietary chemicals. Unlike crude oil, tar sands sludge has to be pumped at high pressures and extremely high temperatures to move through pipe.
Even federal safety officials don't know precisely which chemicals are used to mix bitumen and create dilbit. There have been no independent scientific studies exploring the relationship between dilbit and pipeline corrosion.
In mid 2010, the Endbridge Energy pipeline leaked, dumping 843,000 gallons of dilbit into the Kalamazoo river. The cost to clean it up is expected to exceed $700m. The Keystone I, Keystone XL's predecessor, leaked 12 times in its first year of operation.
Proponents of KXL have made efforts to sell the pipeline to U.S. citizens, greatly exaggerating job opportunities, quoting numbers upward of 50,000, while a Cornell University independent study said it would bring roughly 4,000 temporary jobs. TransCanada has also spent enormous amounts of PR money putting ads on Oprah's network and the like, in an attempt to rebrand itself as "ethical oil", insinuating that the Keystone XL pipeline would ensure America receives its oil from friendly Canada, instead of unstable regions elsewhere in the world.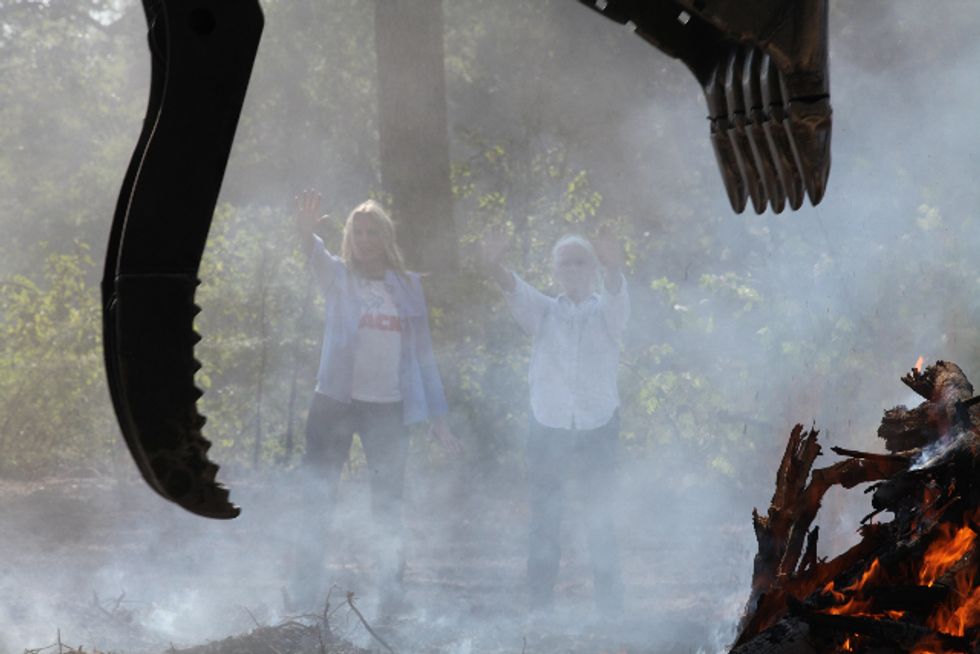 But the Keystone XL pipeline has been mischaracterized, and the American people have been misled. Portraying the pipeline as a "public use" project carrying crude oil to the U.S., enables the foreign corporation to take U.S. private property through "eminent domain" but for foreign private profit.
With no evidence to support those claims, politicians have jumped on this bandwagon to tout the KXL project as a means to enhance U.S. energy security and energy independence. In fact, in a congressional energy and commerce subcommittee hearing, TransCanada refused to support a requirement that KXL oil be sold in U.S. markets. This oil will be sold, most likely for export, on the open market to the highest bidder, most likely India (which itself manufactured the pipeline) or China. What is evident is that the Keystone XL pipeline is a private profit venture, not a "public use" project that serves the U.S. national interest.
I'll admit we have an uphill battle in fighting a corporation so deeply wedded to the White House (both the president and secretary of state have had TransCanada's chief lobbyists direct their campaign efforts). Many of the large NGOs have even put the KXL battle on the back burner until after the elections. But we, the people, fight on.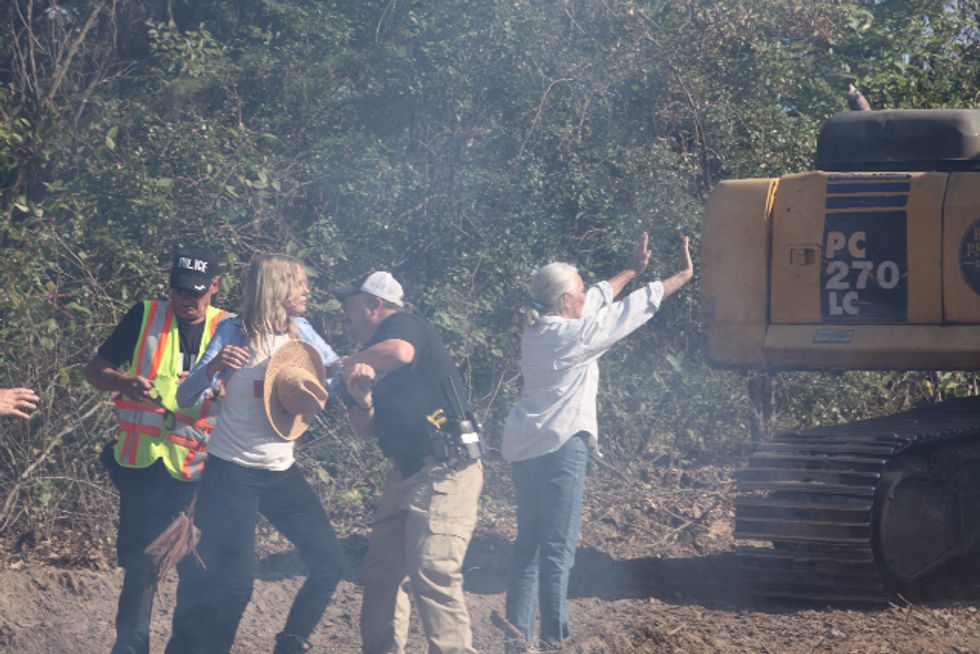 So, this is why I stood with Eleanor in front of heavy construction equipment.
Eleanor Fairchild is just one of the brave citizens fighting for our survival. And her story should be told. She made no agreement with TransCanada. They took and bisected her 300-acre farm through a classic example of using eminent domain for corporate, rather than public purposes. Fairchild says that they slashed and burned the old-growth forests on her land, reneging on their promise to set aside the trees for use. They said they would only work until 4 p.m., though they worked through the night.
She says they intimidate her, telling her she's being watched. They have slapped her with a civil lawsuit and are attempting to brand this great-grandmother as an eco-terrorist. But Eleanor Fairchild is not against oil or pipelines; in fact, her late husband was in the oil business for 50 years. She's against tar sands oil. She is against the contamination of our rare and precious water resources, and our soil for growing food.
Make no mistake, we are going through fire. If we just stand there doing nothing, we are going to get burned. But if we accept our ethical responsibility to stand up for each other, and for our life support systems, and if we focus on and work tirelessly for a better future, then that just may be within our reach.
Visit EcoWatch's KEYSTONE XL page for more related news on this topic.
--------
Photos courtesy of Steven Da Silva.
EcoWatch Daily Newsletter
Climate activists protest Chase Bank's continued funding of the fossil fuel industry on May 16, 2019 by setting up a tripod-blockade in midtown Manhattan, clogging traffic for over an hour. Michael Nigro / Pacific Press / LightRocket / Getty Images
By Julia Conley
Climate campaigners on Friday expressed hope that policymakers who are stalling on taking decisive climate action would reconsider their stance in light of new warnings from an unlikely source: two economists at J.P. Morgan Chase.
Protesters holding signs in solidarity with the Wet'suwet'en Nation outside the Canadian Consulate in NYC. The Indigenous Peoples Day NYC Committee (IPDNYC), a coalition of 13 Indigenous Peoples and indigenous-led organizations gathered outside the Canadian Consulate and Permanent Mission to the UN to support the Wet'suwet'en Nation in their opposition to a Coastal GasLink pipeline scheduled to enter their traditional territory in British Columbia, Canada. Erik McGregor / LightRocket / Getty Images
Tensions are continuing to rise in Canada over a controversial pipeline project as protesters enter their 12th day blockading railways, demonstrating on streets and highways, and paralyzing the nation's rail system
Horseshoe Bend (seen above) is a horseshoe-shaped meander of the Colorado River in Page, Arizona.
didier.camus
/ Flickr /
public domain
Millions of people rely on the Colorado River, but the climate crisis is causing the river to dry up, putting many at risk of "severe water shortages," according to new research, as The Guardian reported.
An alarming sign of an impending drought is the decreased snowpack in the Sierra Nevada Mountain range, as seen here in Christmas Valley, South Lake Tahoe, California on Feb. 15, 2020.
jcookfisher
/
CC BY 2.0
California is headed toward drought conditions as February, typically the state's wettest month, passes without a drop of rain. The lack of rainfall could lead to early fire conditions. With no rain predicted for the next week, it looks as if this month will be only the second time in 170 years that San Francisco has not had a drop of rain in February, according to The Weather Channel.