This website uses cookies to ensure you get the best experience while browsing it. By clicking 'Got It' you're accepting these terms.
Why Fossil Fuel Stocks Are Doomed
Nov. 16, 2015 03:16PM EST
Climate
Numerous fossil fuel divestment campaigners have pointed to the stock markets lately to tell trustees that they are losing significant funds by not divesting. It's true, fossil fuel stocks have lost 30 cents on the dollar in the last 21 months alone. That translates to big money when looking at large institutional investor portfolios like pension funds and school endowments.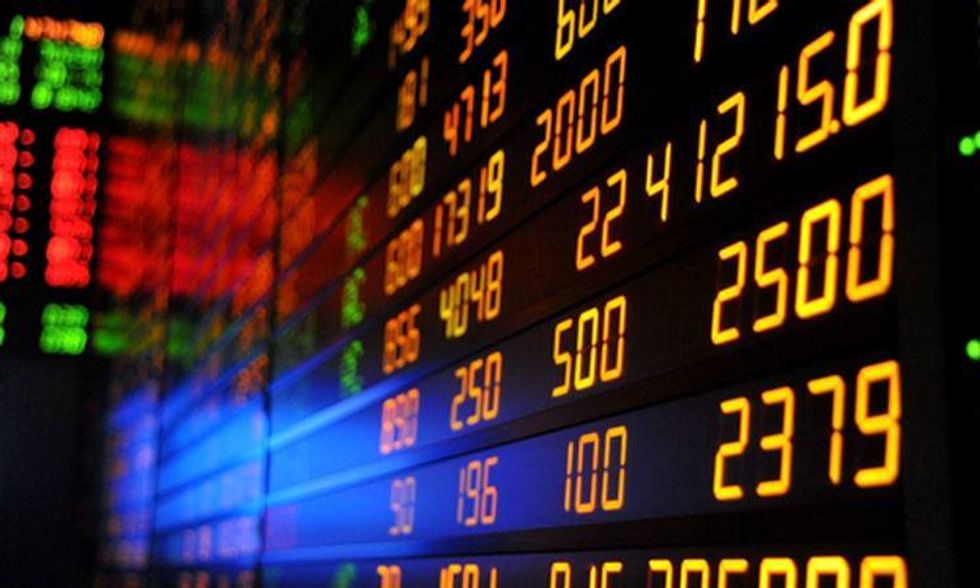 Photo credit: Shutterstock
The reflex response from the Chief Investment Officers, trustees and investment professionals (not to mention the oil industry) has been: "you're cherry picking, it's cyclical." What they mean is that there are ups and downs in the price of oil and the value of stocks throughout history. They're long-term investors so they should ride this out until oil prices climb back up to $100/barrel and the stocks rise with it.
There is one major problem with calling this a downturn cycle. In fact, by calling low fossil fuel stock prices a normal ride through the peaks and valleys of the stock market, they are ignoring the elephant in the room—climate change.
Unfortunately, for those CIOs and Trustees, climate change is not on a business cycle (well, maybe a ten thousand year business cycle, but I don't know of any long-term investors who take it that far).
If you factor in climate change and the correlated political and economic shifts (think fossil fuel regulation, renewable energy becoming more competitive, higher cost oil extraction projects, etc.), this ain't no normal cyclical downturn. And as we are seeing with the coal industry (and witnessed with Kodak and Blockbuster), there are ups and downs, until there aren't anymore.
There is a new complex stock market that is reflecting a new complex economy. Agriculture is shifting in formative ways to adjust to drought and heat. Real estate, insurance, utilities, transportation and health care industries—almost every sector in the stock market—are going through major changes as global warming rearranges the status quo. For example, the California drought pushed ranchers to move 100,000 cattle across state lines, leading to the closure of one of the nation's largest packing plants.
Investors are going to have to rethink strategies and integrate climate and carbon into their vision of the world market place. But the energy sector is different—fundamentally different—especially when it comes to carbon risk.
There is a simple and clear limitation to the production of fossil fuels. And we're there. We have about hit our limit. The declining value of fossil fuel stocks can't be cyclical, because there isn't a long enough future in fossil fuels for an upswing.
A recent report by the University of Cambridge detailed the material risk of climate change to investment portfolios and found that, "short-term shifts in market sentiment induced by awareness of future climate risks could lead to economic shocks and losses of up to 45 percent in an equity investment portfolio value."
Those major losses are advancing the divestment dialogue this year. California's pensions systems lost more than $5 billion on their fossil fuel holdings last year. The Massachusetts state pension fund lost $521 million in value from their fossil fuel stocks over the past year (that's a 28 percent decline). And if calculated as an opportunity cost—what would have happened if you had divested—most funds are looking at a huge missed opportunity.
The University of Cambridge report wasn't groundbreaking. The growing risk to the economy and investment funds because of climate change has been reported by the financial giants of the world—HSBC, Deutsche Bank, Standard and Poor's, CitiBank, The Bank of England and my favorite mainstream awakening Jim Cramer—to name a few. If investors don't wake up to the doom in their portfolios and heed the call from Go Fossil Free campaigners … well … let's just say, we're already way passed "I told you so."
YOU MIGHT ALSO LIKE
Who Pays the Real Cost of Exxon's Climate Deception?
Bernie Sanders: 'Climate Change Is Directly Related to the Growth of Terrorism'
10 Photos Show the Reality of a Warming Planet
Bill McKibben: We Must Keep Brewing Gale-Force Winds to Shift Political Landscape
EcoWatch Daily Newsletter
The CDC has emphasized that washing hands with soap and water is one of the most effective ways to prevent the spread of COVID-19. Guido Mieth / Moment / Getty Images
The Centers for Disease Control has emphasized that washing hands with soap and water is one of the most effective measures we can take in preventing the spread of COVID-19. However, millions of Americans in some of the most vulnerable communities face the prospect of having their water shut off during the lockdowns, according to The Guardian.
A California newt (Taricha torosa) from Napa County, California, USA. Connor Long /
CC BY-SA 3.0
Aerial photos of the Sierra Nevada — the long mountain range stretching down the spine of California — showed rust-colored swathes following the state's record-breaking five-year drought that ended in 2016. The 100 million dead trees were one of the most visible examples of the ecological toll the drought had wrought.
Now, a few years later, we're starting to learn about how smaller, less noticeable species were affected.
Disinfectants and cleaners claiming to sanitize against the novel coronavirus have started to flood the market.
Natthawat / Moment / Getty Images
Disinfectants and cleaners claiming to sanitize against the novel coronavirus have started to flood the market, raising concerns for the U.S. Environmental Protection Agency (EPA), which threatened legal recourse against retailers selling unregistered products, according to The New York Times.
A customer packs groceries in reusable bags at a NYC supermarket on March 1, 2020. Eduardo Munoz Alvarez/Getty Images
The global coronavirus pandemic has thrown our daily routine into disarray. Billions are housebound, social contact is off-limits and an invisible virus makes up look at the outside world with suspicion. No surprise, then, that sustainability and the climate movement aren't exactly a priority for many these days.
Ingredients are displayed for the Old School Pinto Beans from the Decolonize Your Diet cookbook by Luz Calvo and Catriona Rueda Esquibel. Melissa Renwick / Toronto Star via Getty Images
By Molly Matthews Multedo
Livestock farming contributes to global warming, so eating less meat can be better for the climate.