This website uses cookies to ensure you get the best experience while browsing it. By clicking 'Got It' you're accepting these terms.
Why Coffee Is Good for You
Jul. 16, 2014 08:37AM EST
Food
By Kris Gunnars
Coffee is one of the healthiest beverages on the planet.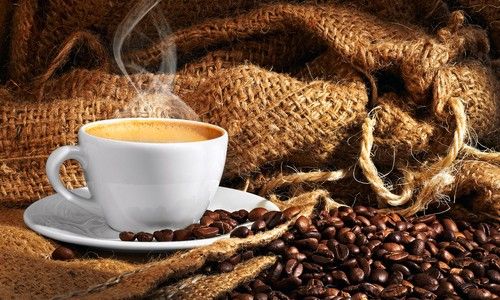 Photo credit: Shutterstock
It is more than just dark-colored liquid with caffeine. Coffee actually contains hundreds of different compounds, some of which have important health benefits.
Several massive studies have now shown that the people who drink the most coffee live longer and have a reduced risk of diseases like Alzheimer's and diabetes.
Coffee Is a Major Source of Antioxidants
When hot water runs through the coffee grounds while brewing, the substances in the coffee beans mix with the water and become part of the drink. Some of these substances are well known, including caffeine, but there are hundreds of other compounds in there as well, many of which science has yet to identify.
Many of these compounds are antioxidants that protect our bodies from oxidation, which involves free radicals that damage molecules in the body. Without getting into complicated details, oxidation is believed to be one of the mechanisms behind aging and common diseases like cancer and heart disease.
Coffee, believe it or not, happens to be the biggest source of antioxidants in the Western diet, outranking both fruits and vegetables, combined.
When you're treating yourself to a cup of coffee, you're not only getting caffeine but a whole bunch of other beneficial compounds, including powerful antioxidants.
Several Massive Studies Show That People Who Drink Coffee Live Longer Than Those Who Don't
There are several studies showing that when people drink coffee, they have a lower risk of dying from a range of serious diseases.
A groundbreaking study, the largest of its kind, was published in the New England Journal of Medicine in 2012: Freedman ND, et al. Association of coffee drinking with total and cause-specific mortality. New England Journal of Medicine, 2012. In this study, 402,260 individuals between 50 and 71 years of age were asked about their coffee consumption.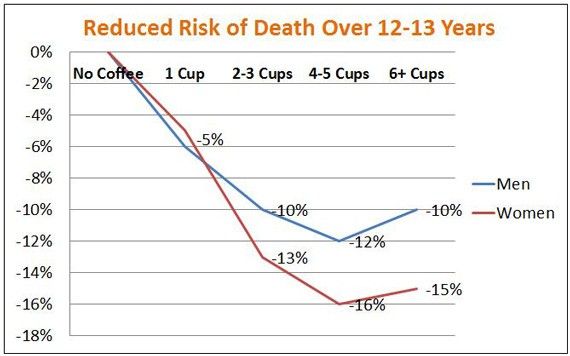 The results were fairly remarkable. After following the people for 12-13 years, those who drank the most coffee were significantly less likely to have died. As you can see from the graph, the more coffee people drank, the lower their risk of death was.
The sweet spot seems to be at 4-5 cups per day, where men had a 12 percent reduced risk and women a 16 percent reduced risk. Drinking six or more cups per day provided no additional benefit.
However, even moderate consumption of coffee (one cup per day) was associated with a 5-6 percent reduction in risk of death, showing that even a little bit is enough to have an effect.
Although these numbers may seem small, given how incredibly widespread coffee consumption really is, this could have implications for millions of people.
When they looked at particular causes of death, they found that the coffee drinkers were less likely to die from infections, injuries and accidents, respiratory disease, diabetes, stroke and heart disease. The benefit does not appear to be attributable to the caffeine, because both decaf and regular coffee had the same effect.
Of course, this is a so-called observational study, which can not prove that coffee caused the reduction in risk. But it is a good reassurance that coffee is, at the very least, NOT the villain it has been made out to be.
Many Other Studies Have Lead to Similar Results
The effects of coffee on health have actually been studied very thoroughly in the past few decades. At least two other studies have shown that coffee drinkers have a lower risk of premature death.
If we look at specific diseases, coffee drinkers have a much lower risk of Alzheimer's, Parkinson's, type 2 diabetes and liver diseases, to name a few.
There are also studies from Harvard showing that coffee may make you happier, reducing the risk of depression by by 20 percent and the risk of suicide by 53 percent.
So, not only does coffee add years to your life, but it may also add life to your years.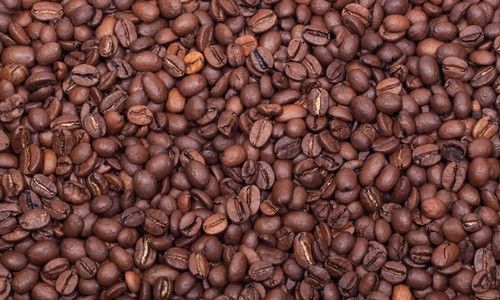 Coffee is full of powerful antioxidants. Photo courtesy of Shutterstock
Coffee Is Super Healthy
Despite having been demonized in the past, coffee is one of the healthiest beverages on the planet. Period.
This article was reposted from our media associate Authority Nutrition.
EcoWatch Daily Newsletter
A young fingerling Chinook salmon leaps out of the water at Pillar Point Harbor in Half Moon Bay, California on May 16, 2018. Justin Sullivan / Getty Images
The Trump administration is rolling back protections for endangered California fish species, a move long sought by a group of wealthy farmers that Interior Secretary David Bernhardt continued to lobby for months before he began working for the administration, The New York Times reported Tuesday.
An African elephant is pictured on November 19, 2012, in Hwange National Park in Zimbabwe. MARTIN BUREAU / AFP / Getty Images
The unprecedented drought that has caused a water crisis in Zimbabwe has now claimed the life of at least 55 elephants since September, according to a wildlife spokesman, as CNN reported.
Maria Dornelas.
By John C. Cannon
Life is reshuffling itself at an unsettling clip across Earth's surface and in its oceans, a new study has found.
An Exxon station in Florida remains open despite losing its roof during Hurricane Katrina on Aug. 29, 2005. Florida Air National Guard photo by Master Sgt. Shaun Withers
The country's largest fossil fuel company goes on trial today to face charges that it lied to investors about the safety of its assets in the face of the climate crisis and potential legislation to fight it, as the AP reported.
El Niño's effect on Antarctica is seen in a tabular iceberg off of Thwaites ice shelf. Jeremy Harbeck / NASA
El Niños are getting stronger due to climate change, according to a new study in Monday's Proceedings of the National Academy of Sciences.
By Julia Ries
Antibiotic resistance has doubled in the last 20 years.
Additionally a new study found one patient developed resistance to a last resort antibiotic in a matter of weeks.
Health experts say antibiotic prescriptions should only be given when absolutely necessary in order to avoid growing resistance.
Over the past decade, antibiotic resistance has emerged as one of the greatest public health threats.